New York, US, 19th June 2022, ZEXPRWIRE, Looking to take a break from top coins and try out some altcoins? You've made a great decision. There are quite a number of altcoins with the potential to make you richer beyond your expectations. From RoboApe (RBA), Katyn (KLAY), to ZCash (ZEC), these coins offer exceptional utilities and use cases that increase their token value.
Ready? Let's dive in!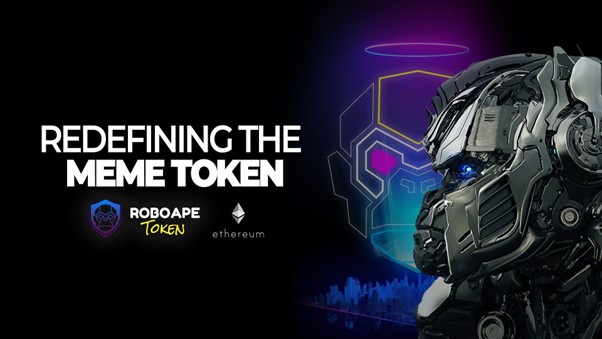 Katyn (KLAY)
With a large share of the South Korean blockchain market, the Kakao Corp launched the Klatyn network in June 2019. Klatyn is an open-source and business-oriented public blockchain designed to enable businesses to create and customize their service-oriented blockchains. It is typically built for the metaverse and gaming economy. Klaytn aims to offer performance, scalability, decentralization, and interoperability to all crypto holders who intend to develop, work, or play in the crypto world.
Klatyn's native token is KLAY, and its primary purpose is to facilitate transactions and other applications within the crypto network (i.e., payments and exchanges that run within the Klaytn ecosystem). Klatyn shares similarities with the Ethereum (ETH) network, and it uses an advanced version of an Instanbul BFT, which often acts as an alternative for blockchain's Proof-of-Work (PoW) and Proof-of-Stake (PoS). The platform also enforces a Practical Byzantine Fault Tolerance (PBFT), allowing crypto users to operate using its integrated blockchain performances.
Based on CoinMarketCap rankings, Katyn is ranked 55th, and it possesses a live market cap of over $800 million. Currently, KLAY is selling at $0.306.
ZCash (ZEC)
ZCash (ZEC), launched on the 28th of October, 2016, by the Electronic Coin Company (ECC), is famously known as an altcoin because it shares several similarities with Bitcoin. It's a cryptocurrency network that leverages advanced applied cryptography to offer complete privacy and security through shielded addresses. The Zcash network typically secures its data and transactions by adopting the proof-of-work SHA-256 hash function, which belongs to the SHA-2 set of algorithms.
Zcash's native token is ZEC, a cryptocurrency that enables holders to trade their coins within top crypto exchanges such as Binance, BKEX, HitBTC, Huobi Global, OKEx, and FTX. Zcash is essentially focused on anonymity, which can only be realized through the platform's zk-SNARKs.
The zk-SNARKs is a specific kind of zero-knowledge proof technology that enables nodes on a blockchain network to execute transaction procedures without disclosing crypto users' transaction metadata. One of the significant benefits of the platform is the 75-second block time it offers to crypto users when trading compared to the exhausting time it takes to execute transactions on other cryptocurrencies.
According to CoinMarketCap, Zcash (ZEC) currently holds a market capitalization of over $1 billion, and it's sold at $79.67. The cryptocurrency's offer only improves with its circulating coin support of about $14.9 million.
RoboApe (RBA)
RoboApe (RBA) is an upcoming meme token project that stands out from the rest of the meme tokens in the crypto market as it aims to become the next big thing by offering crypto users newer investment options in the most exciting way. Unlike other cryptocurrencies such as Elrond (EGLD) and Ethereum Classic (ETC), RoboApe (RBA) is a DeFi platform that reshuffles the current crypto procedures by excluding team incentives. RoboApe token deviates from the usual playful form of meme tokens, as it will become a community-driven project that will offer optimum utility to crypto holders.
RoboApe's native token is RBA, which can be bought using BTC, ETH, BNB, USDT, TRX, SOL, DASH, XRP, and many more. The token will enable holders to mint, hold, and trade within the crypto market through the RoboApe DAO. The RoboApe DAO can also allow token holders to directly participate in the developments and activities of the crypto community through their consistent voting.
RoboApe's ecosystem is versatile and not limited to a single field, such as the legacy blockchain systems. RBA holders are offered a lot, especially by incorporating the RoboApe NFT marketplace, DEX, and eSports, where they can purchase, sell and trade NFTs.
Join the presale by following the links below:
Presale: https://ape.roboape.io/register
Telegram: https://t.me/ROBOAPE_OFFICIAL
Twitter: https://twitter.com/ROBOAPE_TOKEN
Instagram: https://www.instagram.com/roboapetoken