Recognition and news coverage
We take pride in our exceptional public relations services that have garnered recognition and news coverage across various industries. Through our strategic approach and dedication, we have earned the trust of our clients and have been featured in reputable media outlets. Explore this page to learn more about our achievements, press releases, and media coverage, showcasing our commitment to delivering impactful PR solutions and making a significant impact in the media landscape.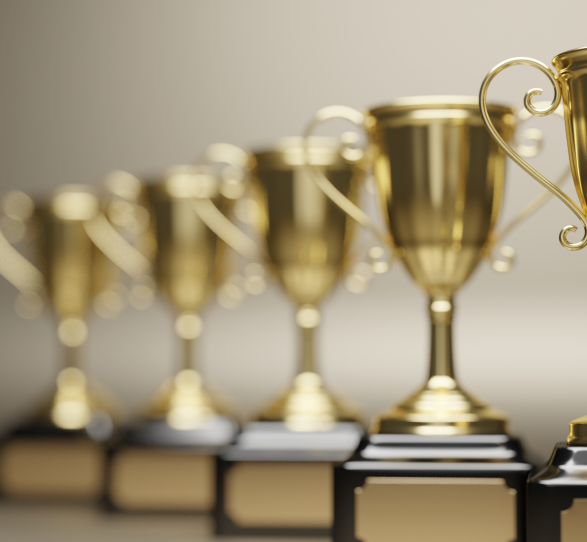 Recognized as the best PR platform by Many organisations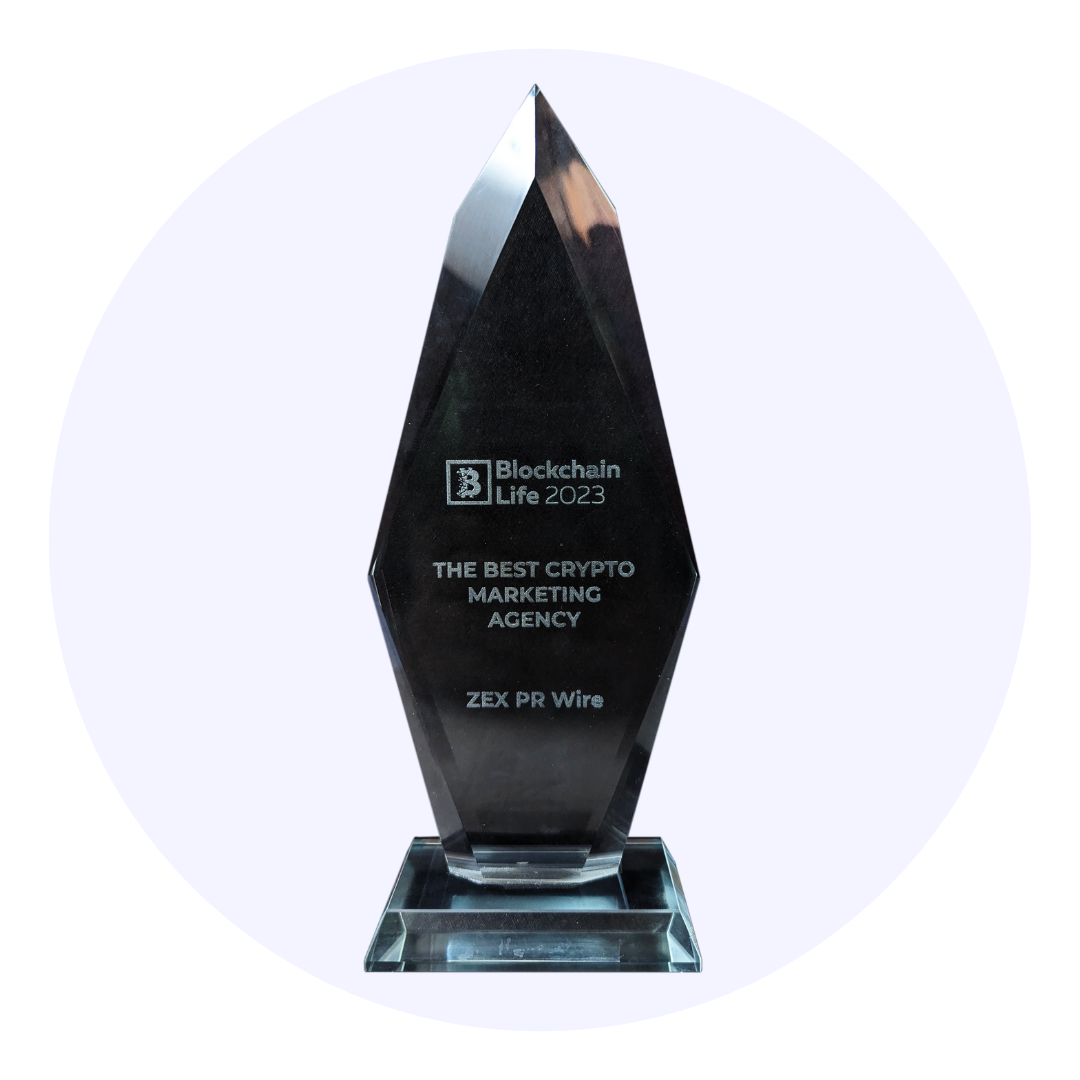 Blockchain Life 2023, Dubai
Presented by: Team Blockchain Life
ZEX PR Wire recognised as "The Best Crypto Marketing Agency" at Blockchain Life 2023. Through tireless efforts, relentless passion, and an unwavering commitment to excellence, ZEX PR Wire has shattered boundaries and surpassed expectations.
Indian Blockchain Week 2022, Delhi
ZEX PR Wire recognize the need for effective communication and strategic public relations has never been more crucial.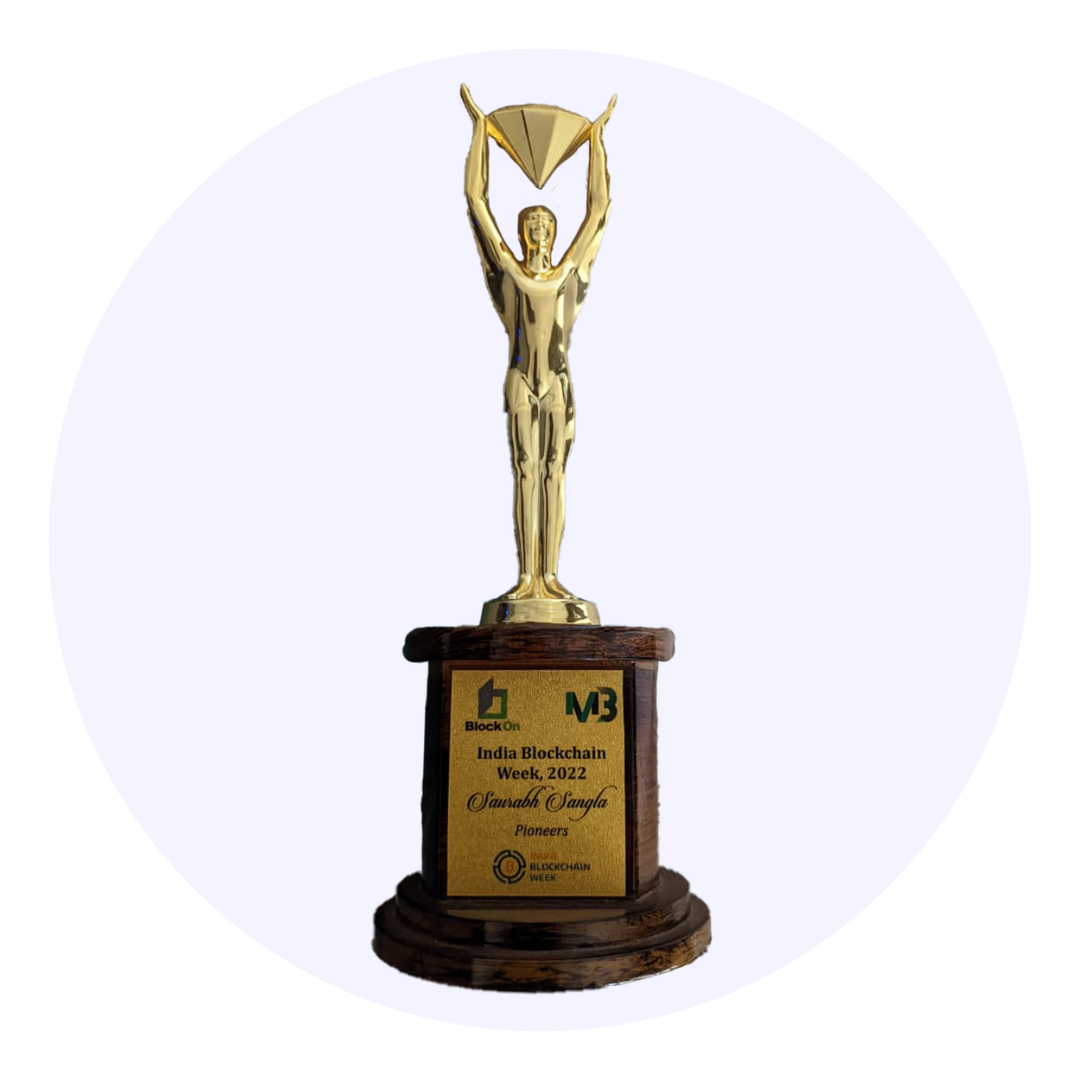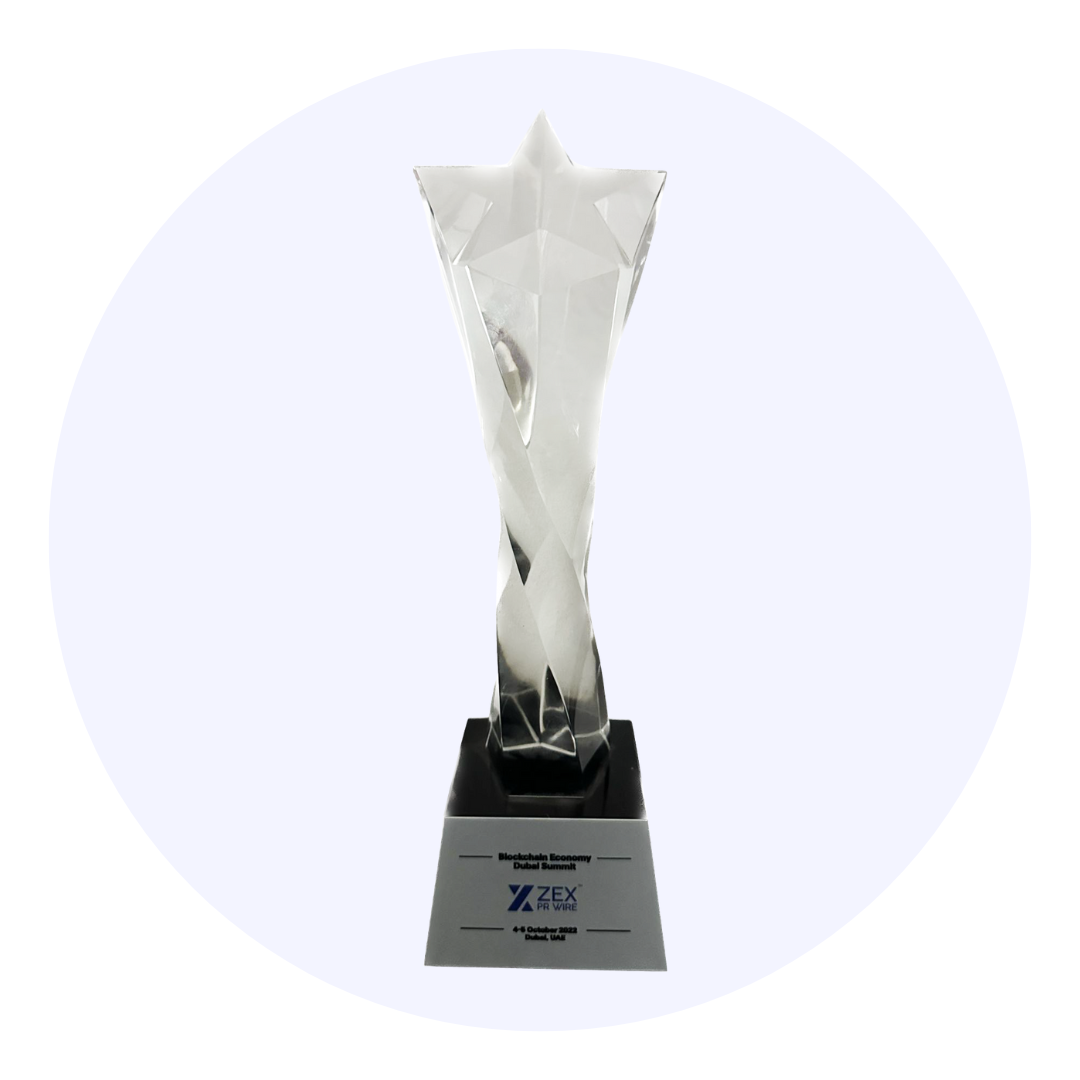 Blockchain Economy Summit 2022, Dubai
Presented by: Lady of forbes
ZEX PR Wire has made its name across the globe. Blockchain Economy Summit 2022 recognised the efforts that our wire has put to make the event a success.
Money Expo 2022, Mumbai
Money Expo 2022 awarded ZEX PR Wire for their hand in hand work with blockchain startups, established companies, and regulators to create an environment conducive to growth and adoption.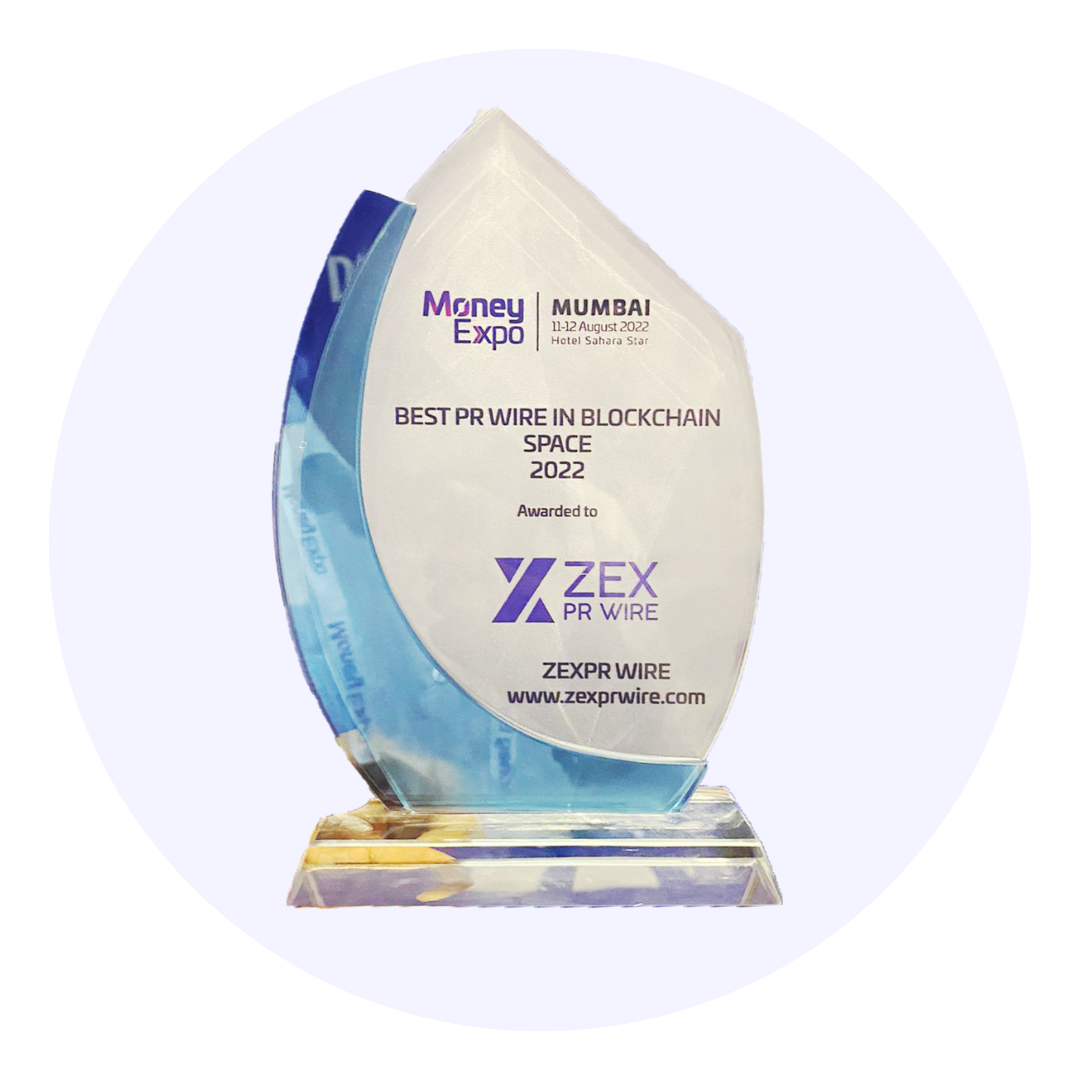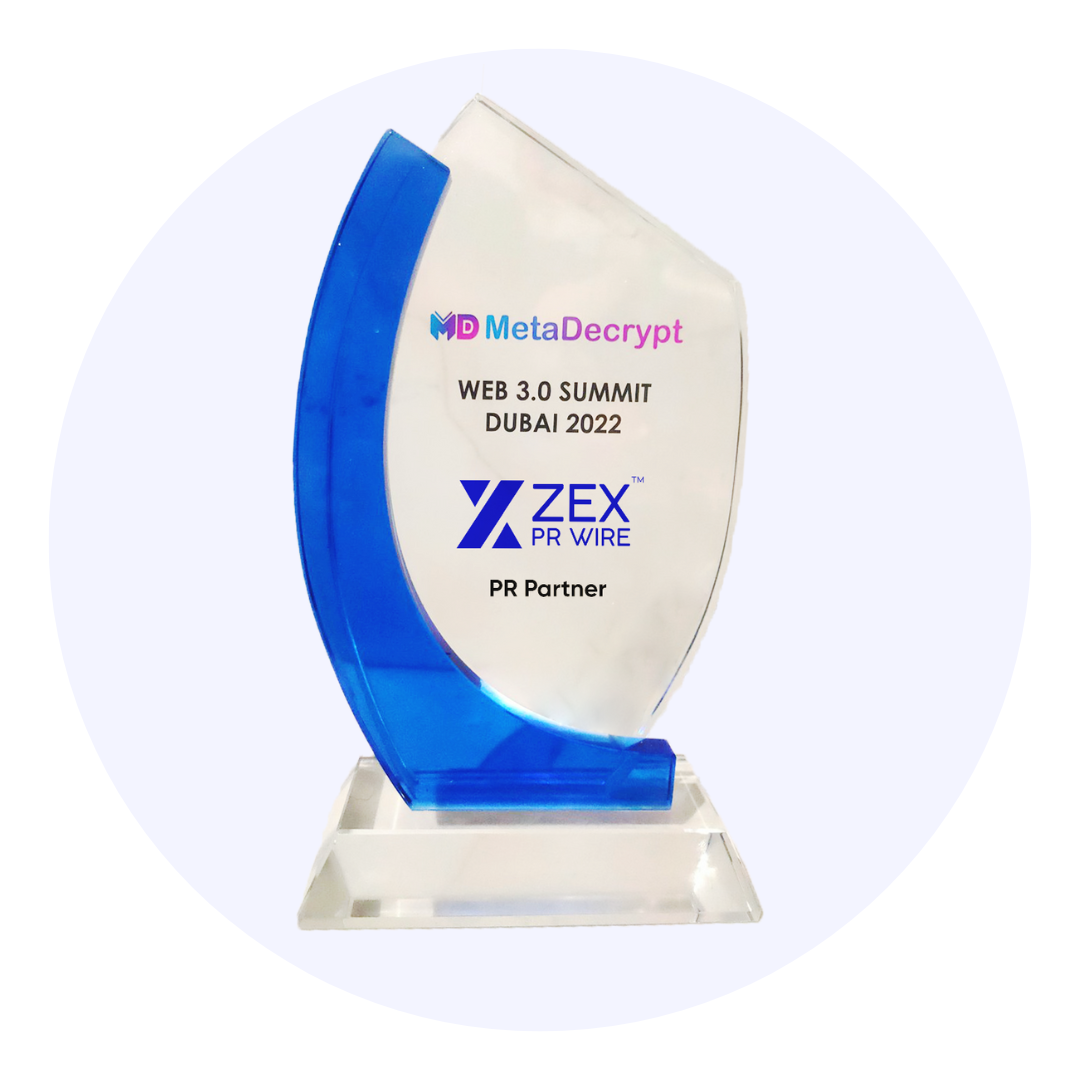 Web 3.0 Summit 2022, Dubai
MetaDecrypt recognized Zex PR Wire as a highly regarded and reliable PR partner known for its exceptional services and track record of success.
Indian Ecommerce Show 2022, Delhi
Presented by: VP at Paytm Payments Bank
Indian Ecommerce Show 2022 awarded ZEX PR Wire with Indian Ecommerce Excellence Award for their commitment to excellence, attention to detail, and tailored approach that make them a preferred choice for businesses seeking top-tier PR support.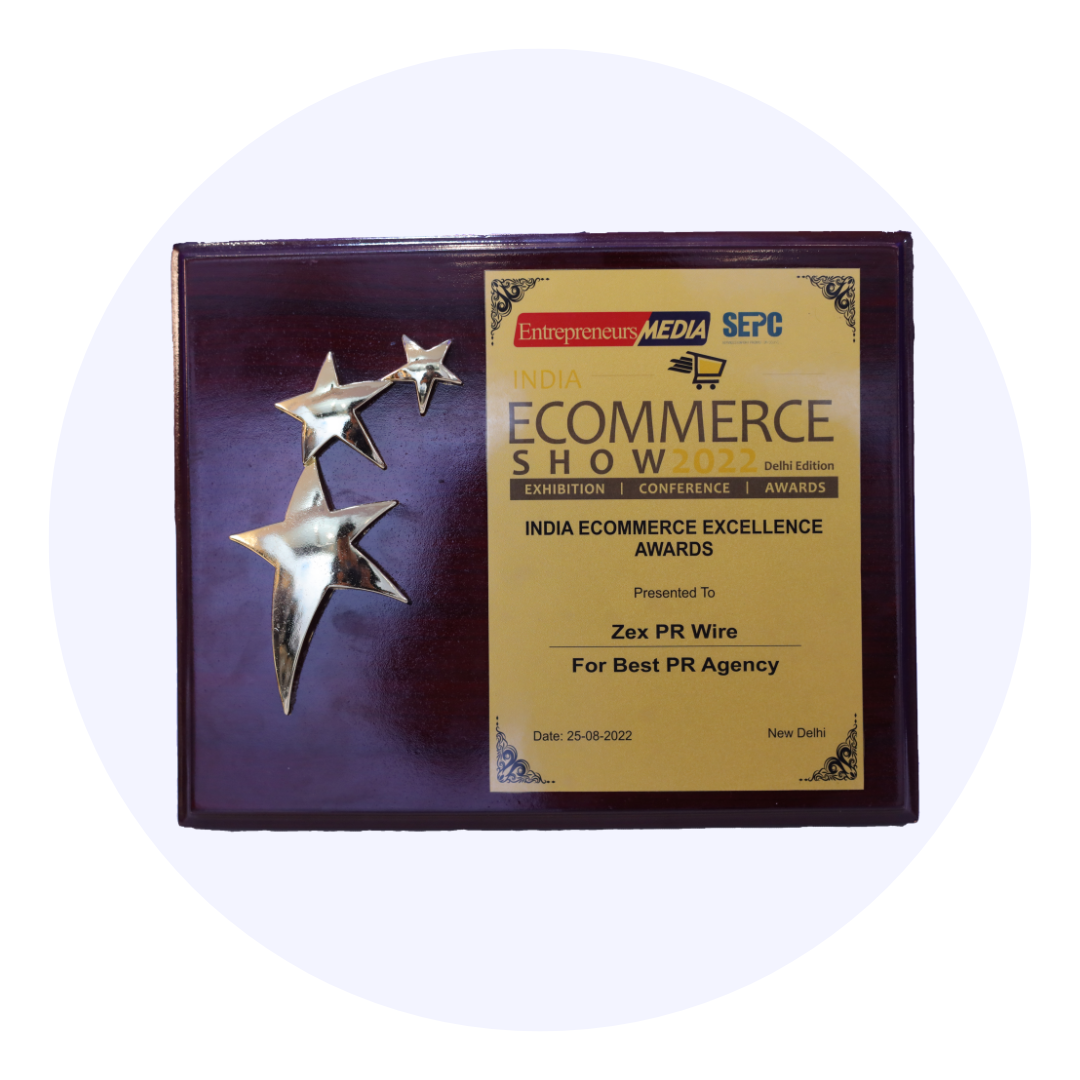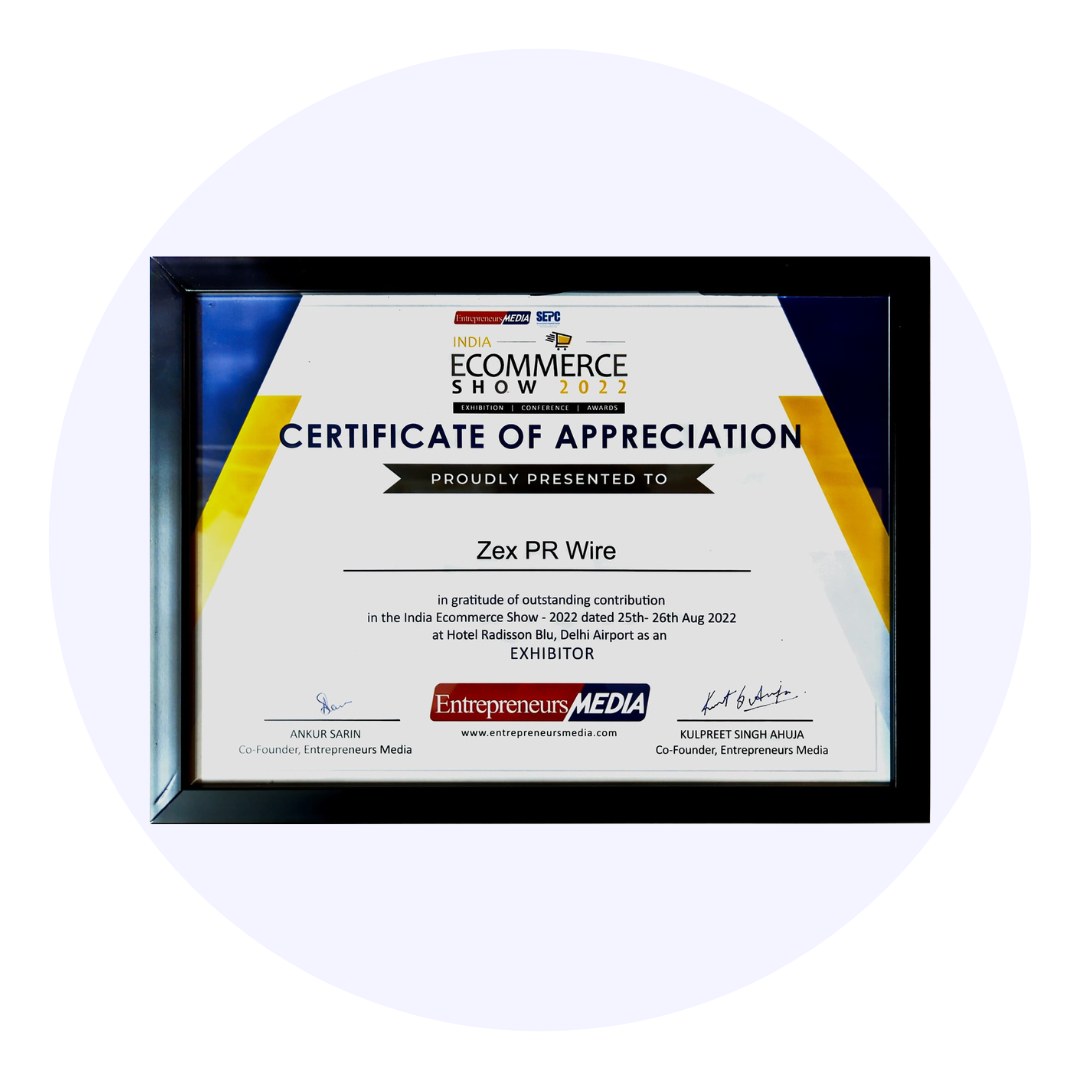 Indian Ecommerce Show 2022, Delhi
Indian Ecommerce Show 2022 also appreciated ZEX PR Wire for their to blockchain industry that has emerged as a transformative force, revolutionizing sectors across the globe.
News coverage
Immerse yourself in captivating articles that showcase our agency's thought leadership, creative excellence, and remarkable achievements. Discover how we navigate the dynamic world of public relations, delivering exceptional results for our clients and making a positive impact on their brands. Our news coverage provides an insider's perspective, unveiling the behind-the-scenes stories and shedding light on our agency's remarkable contributions to the PR landscape. Stay connected, stay informed, and be part of our agency's remarkable journey as we continue to redefine the boundaries of PR excellence.
Get yourself featured in World's Top and Trusted News Site.
Gain Instant Authority, Trust & Credibility.
Be Proud to showcase yourself "As Seen On" Yahoo Finance