New York, US, 12th June 2022, ZEXPRWIRE, Cryptocurrencies are being explored as a viable investment option by institutional and retail investors across the world. We have shortlisted three cryptocurrency tokens that could provide a balanced portfolio in June. These three tokens are FIREPIN (FRPN), Hedera (HBAR), and Theta Network (THETA). These 3 cryptos are backed by solid technologies and offer various services including NFTs, DeFi solutions, and yield farming options. A highly balanced portfolio could potentially generate huge returns in the long term. Let's find out the major utilities of these three coins.
FIREPIN will host an NFT, metaverse and gaming ecosystem
The FIREPIN (FRPN) network will support an NFT marketplace along with 3D and virtual gaming metaverse platform. It will feature support for staking and yield farming on its site in the future. The network will be powered by the FRPN Token which will be supported on multiple networks through a swap portal.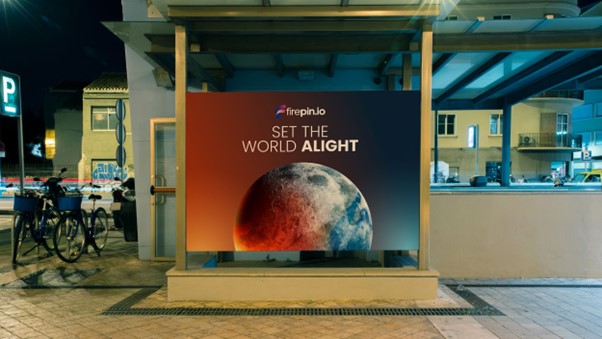 The FIREPIN ecosystem will provide support for a metaverse gaming space hosted on its network. The FRPN Token will be exchangeable across networks through the swap portal being developed by the team. The FRPN site will include support for 3D and virtual augmented reality projects in the future. The team also plans to support upcoming virtual reality gaming projects in the future through direct investments.
The FRPN Token will have an option for a passive source of income. The transaction fees collected will be shared with the holders of the cryptocurrency. The FRPN Token can be purchased on presale at very low prices.
A native NFT marketplace model will be introduced by the team that will help users mint NFTs across different blockchain networks. Users will be able to buy fractionalized versions of these NFTs.
Holding the FRPN Token will provide voting rights to its members and the platform will be governed by the community as a DAO. It will be a completely decentralized ecosystem. Users will be entitled to earn rewards through staking and helping to secure the network. Yield farming options will also be provided on the platform to provide additional sources of income for the holders of the FRPN Token.
Hedera 22 hackathon registers 115+ projects
Hedera is a next-generation enterprise-grade highly secure network that is carbon negative. The native HBAR Token is used to power the ecosystem and for payment of fees inside the network. It is 10 times faster than existing blockchain networks and has seen adoption by many well-known companies.
With a strong validator model, it is one of the most secure networks currently available. The Hedera network recently hosted a hackathon for supporting developers building on its chain. It saw record participation with more than 115+ projects being submitted. The HBAR Token could potentially moon in the future and can be added for a balanced portfolio.
Theta Network hosts Metapass, the first NFT ticketing platform
The Theta Network is a video delivery platform that is completely decentralized and is created to improve the process of creating, publishing, and managing online video content. The THETA Token is used for staking and voting on governance proposals. The Theta Network has partnered with Metapass, the world's first NFT ticketing platform that will help users to generate and trade tickets for events, online gatherings and personal parties. This new partnership will help in expanding the use case of the THETA Token which could potentially experience a price spike in the near future.
Collectively these three cryptocurrencies might provide massive profits in the future. Always do your own research before making an investment decision. Track a project's progress carefully to ensure you can rebalance your portfolio in time if required.
Learn more about the FIREPIN Token:
Join Presale: https://presale.firepin.io/register
Telegram: https://t.me/FIREPINOFFICIAL