A new stage for Mars: Web3 colonization of Mars has begun
Prague, Czech Republic, May 16, 2022, ZEXPRWIRE, Two NFT experts from the Czech Republic founded a brand new NFT project called Martian Colony. It took 6 months to present an ecosystem with races, hierarchy, and story-telling.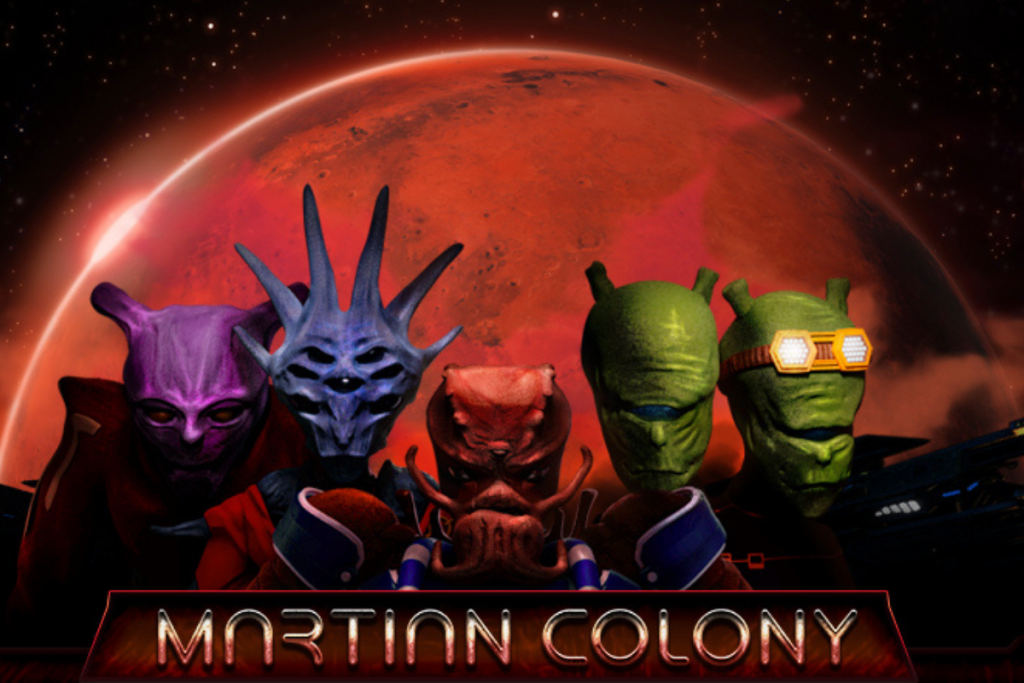 How about the thought that life on Mars began a long time ago? Before earthlings started researching the soil of the Red Planet and its potential? What if some so high-evolved civilization was hiding under a magnetic shield to protect against invasion? Such a high desire to reveal the truth!
There is a fantastic opportunity! Meet the first-ever high-quality organized project about Mars – the Martian Colony NFT! Minters will feel so crazy happy about the project`s mindset and uniqueness. Only 5,555 3D NFTs; it is a big fortune to buy some. Now it is possible to get acquainted with the 4 out of 8 races accessible on Stage 1 of the project. Buyers will receive unrepeatable randomly generated Martian NFTs.
Discord link was announced. It shares a chance to join the community! 13 June 2022 all WL holders will get access to mint for 0.08 ETH. A public sale will be held on 15 June 2022.
After the full sold-out, these guys will upgrade all the NFTs to animated versions. It is so rare in the NFT market that the team is so attentive to details and cares about the project's future.

Martian Colony NFT is aware of their own Metaverse as well. They have already started building a whole ecosystem on the blockchain. An NFT holder will have an opportunity to use a Martian avatar to enroll in the extraterrestrial world. Play games like "Martian Battle" based on the MMORPG genre, fight enemies, buy lands and real estate, explore the Colony on hovercrafts and other personal vehicles. All these activities will pump a character. It will help to aim the goals and get special bonuses in the Metaverse. Holders will also choose the further evolution of the project with the DAO establishment depending on the owned NFT quantity.
After all the NFTs are sold out on Stage 1, the Martian Colony NFT founders will announce the dates of a 5-day trip to Prague, Czech Republic (Europe). 33 lucky holders of 3 Martians will get an all-expenses-paid stay in a 5* hotel in the center of the city, enriched cultural life (like visiting the castle in Prague and sightseeing), a get-together with founders in a fabulous restaurant, and a half-day party on the boat down the river Vltava with live music and DJ!
But still, nothing can outshine the creators` fantasy for the project and dive into a Martian trip. Not only Mars but its citizens also have a remarkable story. Each race is unique and specific. They are so different in temperant, traits, and what is more – appearance. Labour are hard-working with their 4 hands and have a complicated character in the desire to get a higher rank. Civilian's hands touch the ground as their feet; they look extra and have constant conflicts with the mafia. Scientist – advanced and evolved race, the whole amount of information they know can only fit the two heads (by the way, they have both). Governing – entrusted with a supernatural power establishers of life on Mars who can levitate.
What is more – there is a one-of-a-kind piece NFT, Supreme Leader on Mars – a lucky holder of this rarity will get 5.555 $. This NFT doesn't match with any from the collection. It is specially created apart from the others, inimitable and unique.
NFT avatars will be the legit pass to a future Metaverse. Phobos will be the first city opened for strolling and exploring by the Martian Colony club members. Imagine buying the first flat in a skyscraper in the center of the Red Planet. Dazzling possibilities.
Follow the link to join Martian Colony NFT`s Discord. Visit Martian web-site and learn about the history of Martian Colony.
About:

Martian Colony is an NFT project. The whole project is divided into two stages. Stage 1 is going on right now. Stage 1 includes releasing 4 races of NFT Martians (5.555 units in total) for mint and the post-sale phase aiming to strengthen the community via DAO, engaging, and bonusing. Stage 2 follows after. The main goal is to create a Martian Colony Metaverse.
Media Contact:

David Mirzazada,
CEO
[email protected]
PR Contact:
ZEXPRWIRE
[email protected]