Miami, Florida, Oct 3, 2022, ZEXPRWIRE, On 30 September inheritance Art auctioned off a 1 of 1 Anti Imperialism NFT for 15.5 ETH roughly ($21,000) by artist and technologist Æthelstan. inheritance Art is now setting its sights on selling the in real life painting of Anti Imperialism for 31 ETH ($42,000)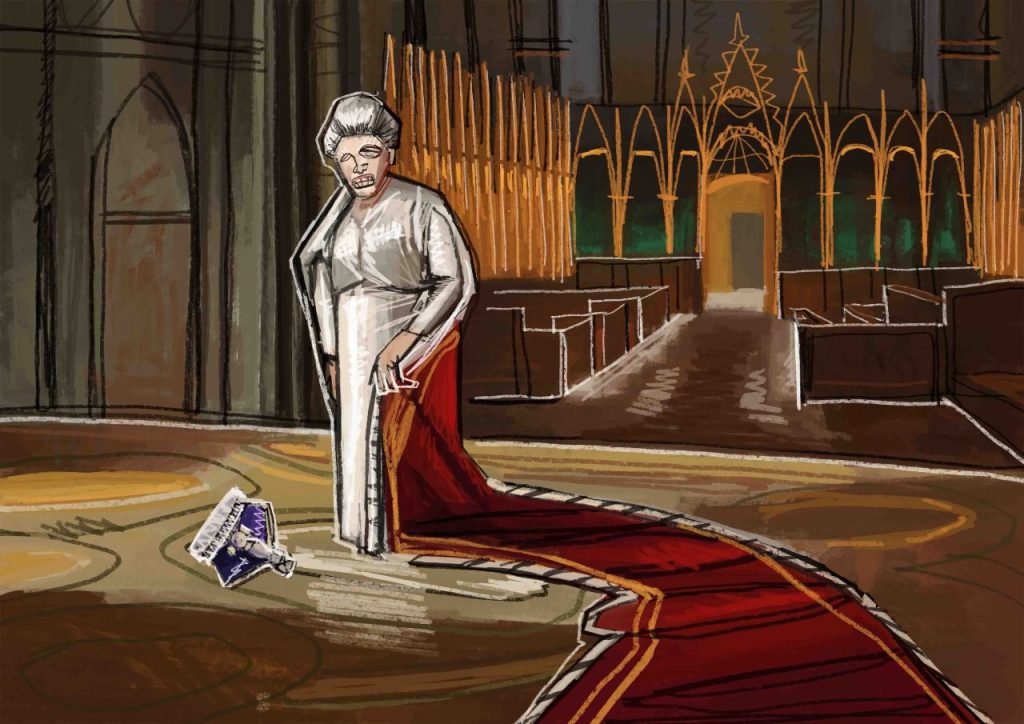 Just recently, inheritance Art launched the inheritance Art Auction House with the debut collection for artist and technologist Vincent Peters under the moniker Æthelstan. The first collection featured, on the Auction House platform, is titled Anti Imperialism which captures Queen Elizabeth in a regal setting with her crown dropped on the floor.
The Anti Imperialism collection is a 12 piece collection consisting of: one in real life painting, one 1 of 1 NFT and 10 derivative NFTs.
The highlights of the collection are the in real life painting, which is a 30 x 40 inch (Acrylic and oil stick) piece and the 1 of 1 NFT that sold earlier today. The in real life piece is priced at 31 wETH roughly ($42,000) and the 1 of 1 NFT sold at auction on 30 September for 15.5 ETH roughly ($21,000)
inheritance Art looks to create a bridge and platform where both in real life collections and NFTs are seamlessly presented and sold to art loving consumers.
The inheritance Art Auction House can be viewed at: https://www.inheritance-art.com/auction-house
The sale of Anti Imperialism 1 of 1 NFT can be viewed at: https://www.inheritance-art.com/auction-house/collection/0x64345d291b2c4DD6F050472bE542D388597273CE/1
Media Contact:

Vincent Peters
[email protected]