As Rental Prices Go Up and Australians Are Forced to Move, Compare Cheapest Removalist Offers the Ultimate Solution
Sydney, Australian, 15th November 2023, ZEX PR WIRE, It's a reality that Australians are on the move more than ever due to the rising costs of rent across the country. In this landscape, Compare Cheapest Removalist has entered the picture to revolutionize the way people choose their moving partner. Compare Cheapest Removalist understands the challenges that come with relocating, and they're committed to making the process simpler, more affordable, and stress-free for you.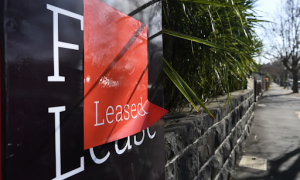 We've all heard about comparison sites for insurance, making it easier for people to find the best coverage at the right price. But what about a comparison site for removalists? That's what Compare Cheapest Removalist provides. They've taken the concept of comparison websites and applied it to the world of removal services, helping people find the perfect team for their move, without breaking the bank.
At Compare Cheapest Removalist, the mission is to change the way Australians approach their moves. They provide an online cost calculator that allows clients to obtain a detailed quote without even picking up the phone. Their innovative platform takes clients' unique requirements into account and matches them with the most qualified and trusted removalists in their area.
Here's how it works:
Online Booking: Say goodbye to the hassle of getting estimates from multiple removalists. After completing the removal needs form, they use clients' information to shortlist qualified, local removal businesses.

Compare Quotes from Removalists: Once they have all the details, the removal companies will contact clients with pricing information via phone or email. This competitive environment motivates removalists to offer clients the best possible quote, which is one of the biggest advantages of using Compare Cheapest Removalist.

Choose the Mover: The power is in the client's hands. They decide which removalist to hire based on their pricing and reputation. Of course, Compare Cheapest Removalist will handle all the logistics and ensure clients receive comparable quotes for a smooth decision-making process.
At Compare Cheapest Removalist, their commitment is focused on making everyone's moving experience more efficient and cost-effective than ever before. Essentially, they act as the middleman between clients and the perfect removalist team for their needs to provide the smoothest possible transition to a new home 
To learn more about the company, visit their website at https://comparecheapestremovalist.com.au/. 
For media inquiries or additional information, please contact:
Compare Cheapest Removalist
1300 547 069
About Compare Cheapest Removalist:
Compare Cheapest Removalist is a revolutionary platform that helps Australians find the right removalist for their needs, offering a cost-effective and efficient solution for local and interstate moves. Founded by an industry insider who saw the need for a centralized platform for removalists, we are committed to making moving a stress-free experience for all our customers.