Beauty Organic Store.com Promotes Holistic Health Through Its Organic Skin and Hair Care Products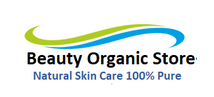 The online beauty store encourages its customers to find organic solutions to their hair and skin concerns.
Fountain Valley, CA, 16th November 2022, ZEXPRWIRE, Organic and natural products have become increasingly popular in the cosmetics and personal care market in recent years. The market for natural cosmetics was valued at $33 billion in 2022. By 2025, it is projected to be worth $48.04. This includes items like makeup, skincare, and hair care. Beauty Organic Store.com offers a wide variety of natural cosmetics and skincare items to meet the rising demand from customers.
Beauty Organic Store.com is an online store that sells high-quality organic products to professionals. It stands out from the rest since it provides a full line of organic skin and hair care products. The business has been delighting consumers worldwide for almost nine years with its one-of-a-kind selection and service.
When asked about their organic beauty line, a spokesperson of the company stated, "Now more than ever, it's crucial that we include Earth's well-being into our own self-care practices. Using natural, organic products for your hair and skin is a terrific first step. This is why our online store offers high-quality organic skincare, cosmetics, and bath products. We've been in this business for nine years, and we take pride in the reputation we've built. Our customers know they can count on us to offer products that will help them make healthy, eco-conscious choices."
Those in search of natural and effective beauty products can get everything they need at Beauty Organic Store.com. Cosmetic Plant, Gerovital Equilibrium, Ivatherm, Gerocossen, and Pellamar are just a few of the natural cosmetics brands they offer. They also sell organic coffee and tea and the usual vitamin and mineral supplements.
The organic beauty store ships to over 187 different countries and provides free shipping on all US orders of $49.99 or more. Those who want to learn more about the company and its offerings can use the contact information below.
About the Company
Since 2012, BeautyOrganicStore.com has stocked a wide variety of organic and natural products, including skin, hair, and face products. The company keeps its customers updated on the latest beauty information and tips through its website. The company's support staff is trained to ensure customers have the best online shopping experience while browsing through their cosmetics and beauty supplies.
Media Contacts
Company Name: Beauty Organic Store
Email: [email protected]
Website: https://beautyorganicstore.com/
Phone: 1-877-891-7843 (US & Canada)/808-189-2339 (UK)
Address: 9444 Shrike Ave Fountain Valley CA 92708
Business Hours: Monday – Friday, 10:30 am – 5:00 pm