New York City, NY, 27th Dec 2021, ZEXPRWIRE, BetaMars official team stated every additional $10,000 in financing will add a co-brand Ticket NFT with the logo of the investment institution to give back to the community.
Pluto Capital, a venture capital provider of blockchain in Singapore, has already completed a $2.5 million seed investment round in BetaMars. According to official news, BetaMars will airdrop 250 co-brand Ticket NFTs to the community as planned. The co-brand NFT boasts a cooler appearance and higher collection values and will be given more rights in the future.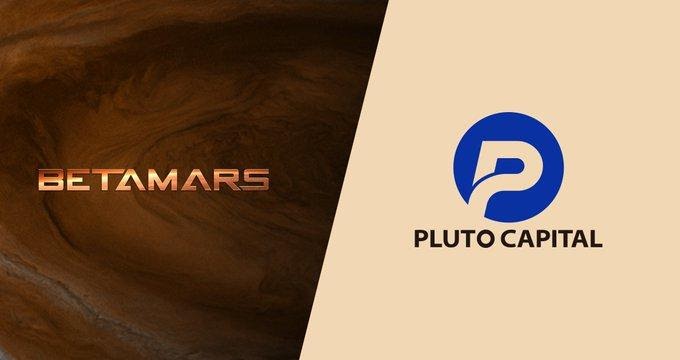 Source: Twitter @Betamars2025
BetaMars
BetaMars is a metaverse project themed on "Mars migration". It aims to build a highly decentralized, free and open parallel world in the future. The project has several phases. In BetaMars 1.0, players will be divided into Lords and Miners, both engaging in the building of the fundamental world based on land and its resources. In the later 2.0 and more versions, players will explore to create the civilization of BetaMars world.
Tutorial & Link
(Tip: Each ticket number can be redeemed once only.)
Follow the tutorial and enter the ticket number to claim your co-brand Ticket NFT!
Co-brand Ticket NFT Number

| | | | | |
| --- | --- | --- | --- | --- |
| 33EAEF | 67D772 | 4270D2 | 5C2F70 | 715A34 |
| 20CA65 | 5D0F8F | 0197B3 | 68EB85 | 098736 |
| 4B81B6 | 27957B | BC1E37 | D8FECD | DF78C1 |
| 55B55F | E9603F | 2BA328 | D6798B | 3170C9 |
(Ticket number On The Bottom. First Come, First Served!)
Tutorial:
https://medium.com/@betamars2050/how-to-get-your-betamars-ticket-nft-1f39f859f723
BetaMars Social Network:
Official Website:http://www.betamars.io/
Twitter:https://twitter.com/Betamars2025
Telegram:https://t.me/+o6cRC6pZ6P4zM2Rh
Discord: https://discord.gg/cwAVSkG6Eb
Media Contact –
Beta Mars
[email protected]