Bitunix Derivative Exchange: Professional Products and Services For Crypto Ethusiastists
Dubai, UAE, 28th April 2023, ZEX PR WIRE,
Bitunix, a professional crypto derivative exchange
was founded in November 2021. With its headquarters located in Dubai, United Arab Emirates, Bitunix has established several global offices in Hong Kong, Japan, UK and Singapore. Earlier this month, Bitunix announced a $10 million funding from investors in Dubai as well as its launching of global operation, allowing the crypto exchange company to recruit more talents and build its products to serve crypto enthusiasts.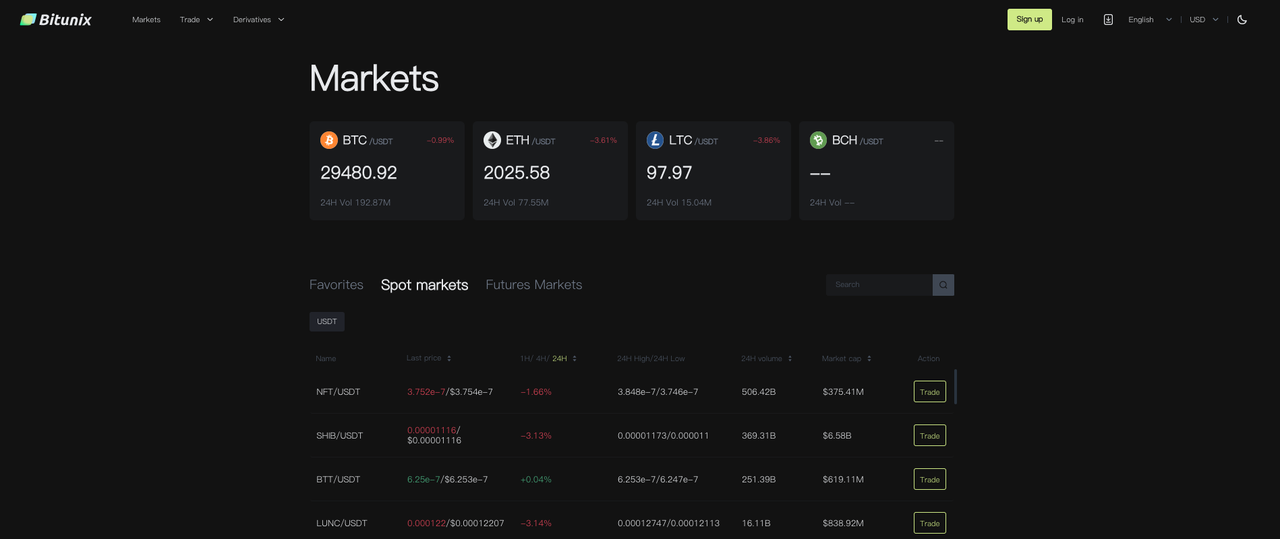 Trade at Bitunix Crypto Exchange
As a crypto exchange, Bitunix allows traders to buy bitcoin ($BTC) and ethereum ($ETH) with USDT. In addition, Bitunix offers more than 150 different crypto coins or tokens including BTC, ETH, DOGE, APT, SOL and many others on several networks including Ethereum, BNB Smart Chain, Polygon, Arbitrum, etc. At the moment, Bitunix charges a small trading fee on every transaction that takes place on the platform, which is one of the lowest rates among all in the industry.
Meanwhile, Bitunix also offers derivatives trading featuring USDT-Margined perpetual futures with up to 125x leverage. Perpetual futures, also known as perpetual contracts, is one of the most popular crypto derivatives among crypto traders. Compared to delivery futures in the traditional finance market, perpetual futures do not have a delivery date, allowing traders to hold their positions as long as they wish. It also offers a higher leverage from 5x to 125x, giving traders the opportunity to increase their investment return with a small margin.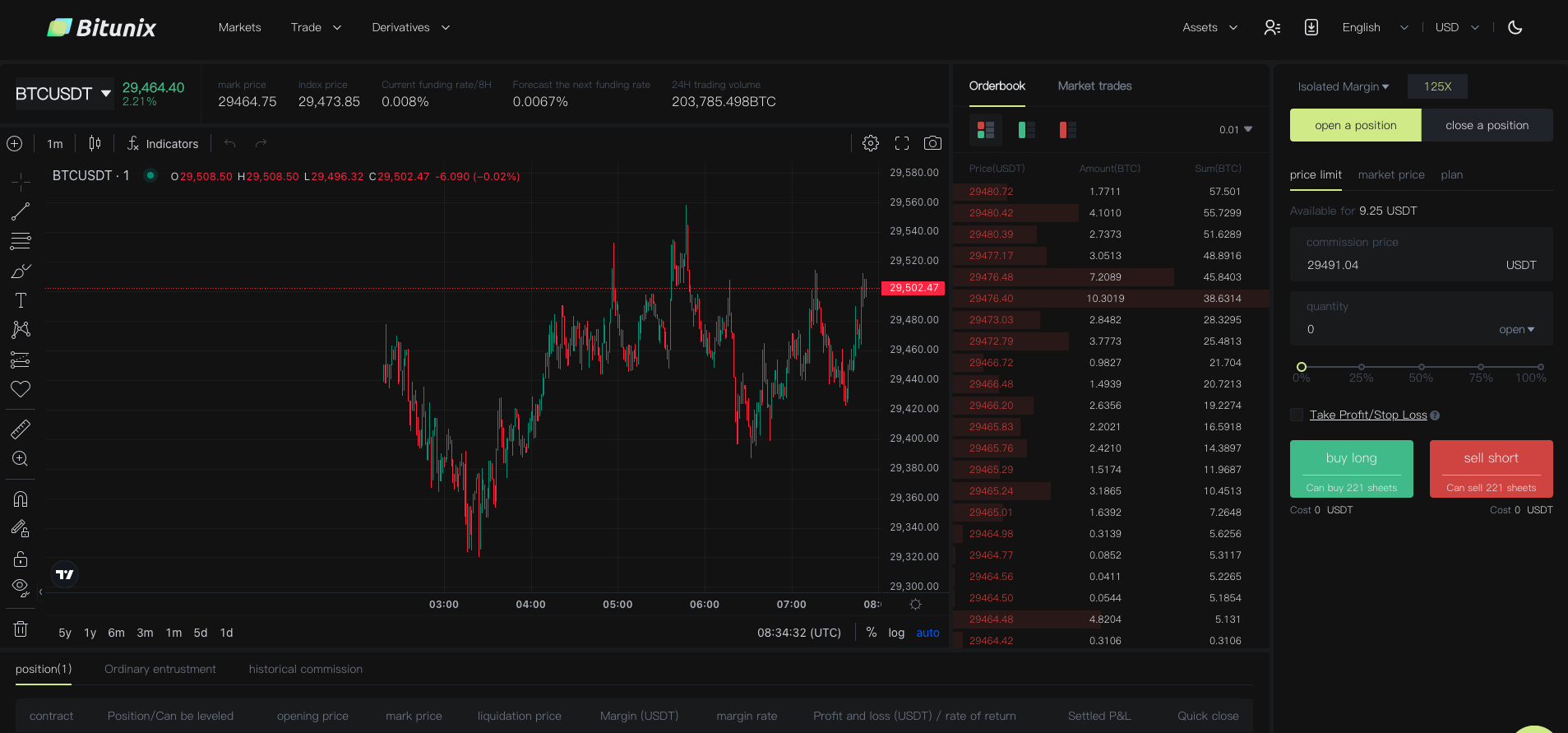 24/7 Customer Service
Whether you are new to trading or an experienced trader, it is inevitable that you will encounter problems when using the various trading services. For this reason, Bitunix also offers 24/7 intelligent customer service as well as a help center system. On the one hand, users can find answers for themselves through tutorials and guides in the Help Center. On the other hand, users can use intelligent customer service systems to find the fastest solution to their problems.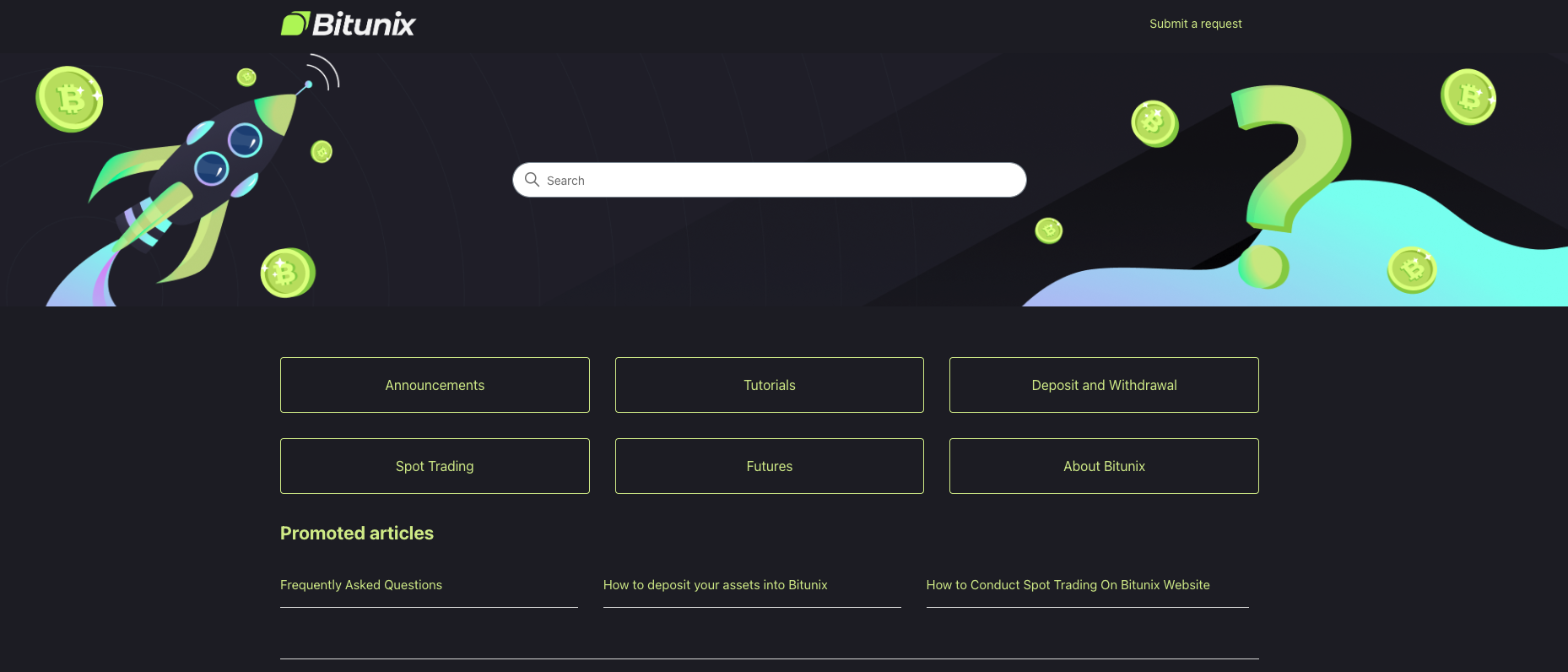 Trade on the Go
In order to allow traders to trade anytime, anywhere and not miss out on trends and hot spots, Bitunix has launched its mobile application on the iOS App Store and Google Play Store for mobile devices. With the app, users can deposit or withdraw cryptocurrencies, buy or sell in spot trading, open or close positions in perpetual futures trading etc. Users can download Bitunix app by searching Bitunix on the iOS App Store and Google Play Store.
Is Bitunix Exchange Trustworthy?
Bitunix has become a reliable cryptocurrency exchange offering more than 150 trading pairs assets since its initial launch in 2021. The exchange is compliant with applicable Know Your Customer (KYC) and Anti-Money Laundering (AML) regulations, to ensure its secured and legal global operation. Bitunix holds customer funds in secure, segregated accounts and follows rigorous security procedures to ensure the security of user data.
It's also worth mentioning that Bitunix has already obtained the MSB licence in the U.S. in 2022, and the SEC compliance licence in the Philippines in February 2023 to embrace global operation and regulation. Licences in Seychelles, Estonia, Australia and other countries are also under urgent application at the moment.
Understanding Bitunix
As a startup, Bitunix is getting more and more popular among crypto traders, investors and enthusiasts, as the exchange allows users to trade cryptocurrencies in a large number of trading pairs. What also makes Bitunix attractive for users is also the fact it has one of the lowest transaction fees compared to other mainstream crypto exchanges. Moreover, Bitunix offers high liquidity, meaning users are able to buy or sell off their cryptocurrencies at any time and withdraw the funds to their own accounts immediately.
Bitunix derivative exchange would be a great choice for you if you are:
A rookie that is new to crypto trading and looking for tutorials

A veteran with experience in trading or investing cryptos on different platforms

An altcoin hunter seeking various trading pairs

A trader who dares to challenge and is trying to increase returns with high leverage
About Bitunix
Founded in November 2021, the professional crypto derivative exchange Bitunix has developed steadily, as it became a U.S. MSB registrant in late 2022 and received the SEC compliance license in the Philippines in February 2023. Then it officially received $10 million in funding to fully open its global market business, with offices established in Dubai. Bitunix is now expanding its team to Latin America, Asia, and Africa, as well as Turkey, Russia, and other regions where the cryptocurrency market is growing rapidly. Bitunix aims to provide a better product experience for millions of users,aiming to become the safest crypto derivatives exchange for users.