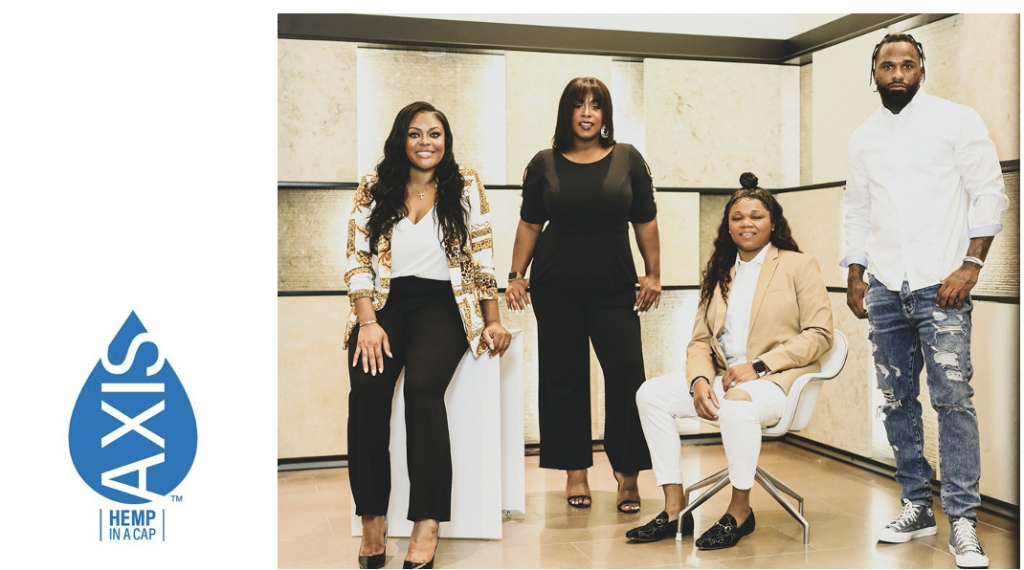 Axis™ Hemp in A Cap Innovation Powered by VesslTechnologyTM
PHOENIX, November 5, 2020, ZEXPRWIRE,  – Ja-nice Johnson, Founder and CEO of Axis™ Hemp in A Cap, has launched the now leading CBD Beverage brand nationwide. The innovative patent stemmed from necessity as the CEO was in search of various CBD treatments to administer to her mother battling Stage 4 Cancer. After tedious efforts of mixing products to aid to her mother's treatments, Ja-nice then acquired the license to the unique Vessl™ technology to incorporate into beverages and is now leading the market with her innovation.
Vessl™- the company who provides its unique patent, recently announced their partnership with GRAMMY® Award-winning singer, songwriter, Miguel who also serves as a Corporate Ambassador and Advisor for the brand. The patented bottle closure provides instant and pressurized mixing of the beverage with alkaline water immediately prior to use. With this technology the premium quality 6oz Hemp beverage holds and protects 25mg of hemp extract and flavor to provide the best all-natural ready-to-drink Hemp cocktail. No sugars, no calories, packed with electrolytes, B & C Vitamins and Zinc to rehydrate and boost your immune system.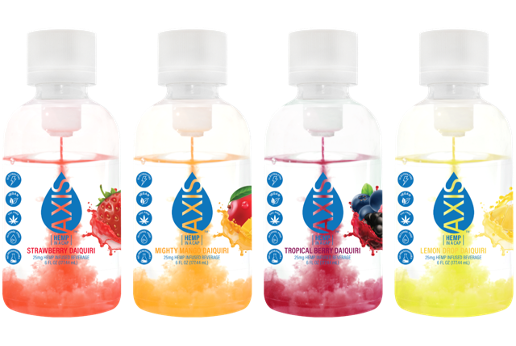 Axis™ has now developed a product line of four (4) Hemp infused beverages: Triple Berry Daiquiri, Strawberry Daiquiri, Lemon Drop Daiquiri and Mighty Mango Daiquiri.
Supporting medical studies continue to show the numerous benefits of CBD (a cannabinoid) alleviating neuropathic pain, inflammation, anxiety and more. Furthermore, athletes have taken to the CBD wave utilizing it post workout to alleviate sore muscles. No matter your preference of use, Johnson wants consumers to know, "Every sip is a tribute to those surviving, fighting, or anyone loss to this illness."
A company committed to diversity with a model of inclusion, Axis is minority owned and operated in addition to being LGBTQ+ inclusive. Recent studies have shown that black women-owned businesses represented the highest rate of growth of any group over the last five years. Deemed "necessity entrepreneurs" because, due to higher unemployment rates and vast gender and racial pay gaps, women of color start businesses out of both the need to survive and innovation. Axis™ has been diligent in becoming a leading company, working to create and ease the burden for those battling cancer, post workout recovery, and health enthusiast who understand the health benefits of CBD use and with that Johnson is a reminder that these Black Female Entrepreneurs are changing the game.
Where to buy: www.twisttoaxis.com
#TwisttoAxis #TwistToActivateTheFun #TwistToAxisABetterSelf #TwistToAxisABetterYou
ABOUT AXIS CEO JA-NICE JOHNSON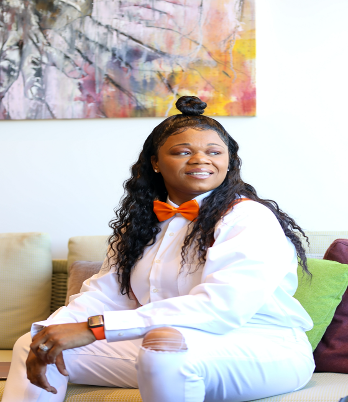 Ja-nice Johnson, is the founder of the new emerging hemp derived products company, Flourish Holdings, LLC- the parent company of Axis™ Hemp in A Cap. Johnson is a leading Entrepreneur and Innovator of businesses that have had a positive impact on research, development and medicine. A member of the Society of Women Engineers, Minorities for Medical Marijuana and Women who grow organizations, Johnson has a knack for developing new ideas, products, and services that solve real problems globally which has in empowered many health professionals alike. As a devoted entrepreneur, she does not believe in impossibilities but rather believes in "What solution must I find to gain the ending solution". Johnson entrepreneurial endeavors have included; a retail chain of smart vending machines, smart mobile stores, a business technology hub, as well as a luxury mobile event planning business that caters to the elite. In addition to her innovative endeavors, Johnson has also made it a priority to give back to those suffering from illness in her community as she launched her 501 © 3 non-profit MMT Foundation dedicated to providing resources and donations to individuals battling cancer.
For General Inquiries:
[email protected]
For Press Inquires
[email protected]