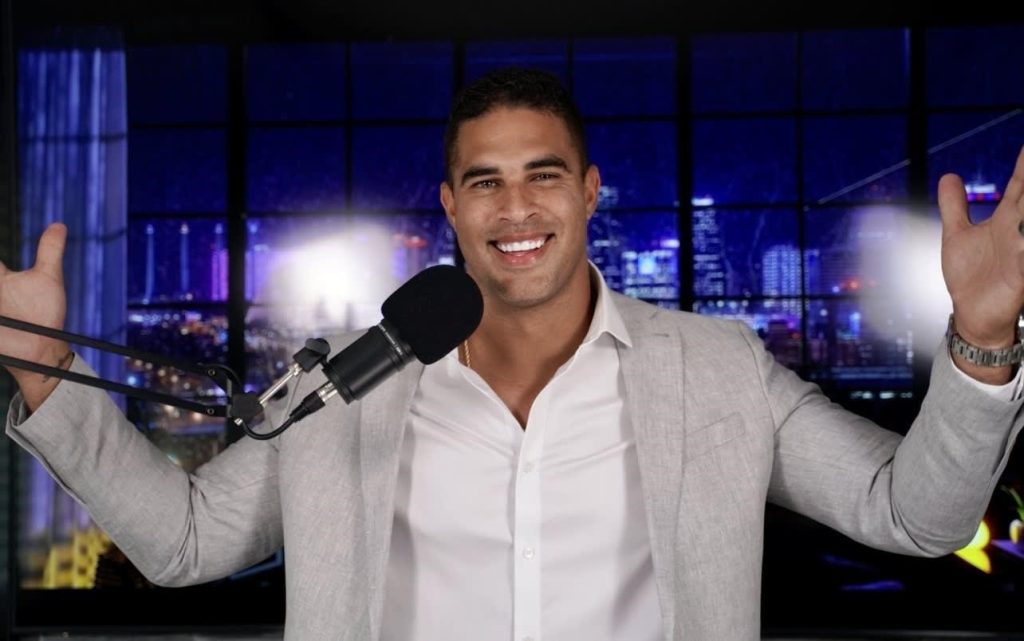 New York, USA, 3rd March 2022, ZEXPRWIRE, Most athletes seem to struggle transitioning into the business world after realizing their dreams of pro sports comes to an end. Brandon Mason is writing his story from a different angle. Mason grew up in New Jersey where he was a young football star in the making. He was a late bloomer that almost fell through the cracks until his Junior year of High School when he began making an impact.
Brandon Mason started gaining exposure his Junior year but his senior year of high school put him on the map nationally. The Phillipsburg Stateliner broke record after record as he ran for almost 1900 yards and set single season TD records. Still to this day, Mason is the all-time leading rusher in a single season for his school. His achievements and accolades consisted of the High School Heisman Candidate, All-State Awards, Gatorade Player of the Year, Express Times Player of the Year and the MVP of the Governors Bowl (New York vs New Jersey). What happened to his career?
NCAA Letters and Scholarships began pouring in from teams such as Iowa, Syracuse, Michigan State, Pittsburgh, South Florida, Connecticut and more. After visiting schools, Mason selected the University of Pittsburgh where he later started Kick Returner and played a role as Running Back as True Freshman. After a coaching change, Mason decided to transfer to Stony Brook University located in New York.
Mason took every opportunity to excel on the field by leading the Stony Brook Seawolves in rushing yards but his college career hit a wall when he tore his ACL in his right knee. After being surgically repaired his agent received the phone calls for workouts with the New York Giants and Miami Dolphins. Mason signed with Maximum Sports which represents some of the top talent in the nation. The injury haunted Mason so he chose a new path.
After living in Miami, Florida for several years he finally discovered his life dream in the media by launching "The Brandon Mason Show" which features Live Sports Talk and Trending Topics. Mason will welcome athletes, celebrities and influencers on the show to discuss their lifestyle and map of success. The show is gaining rapid exposure and the media world is catching on.
Be sure to follow Brandon Mason on all his social media platforms and connect to his links listed below.
Instagram – www.Instagram.com/BrandonMasonShow
Twitter – www.twitter.com/brandonmasonsho
Website – www.BrandonMasonShow.com
Youtube – https://www.youtube.com/c/BrandonMasonShow
Media Contact:
Email: [email protected]