Brookside CBD Wellness Center Is Now Selling Delta 10 In Kodak, TN
Kodak, TN, 23rd February 2023, ZEXPRWIRE, Delta 10 is quickly becoming the go-to cannabinoid for those looking to stay sharp and alert throughout their day. Developed as an alternative to Delta 8, it has been praised by users for its potential energizing effects that could uplift moods in a truly unique way! With more and more products featuring this powerful cannabis compound hitting the market each day, getting a quick pick-me-up may only be moments away.
Delta 10 is the latest addition to the Brookside CBD Wellness Center's line of premium cannabis products. Delta 10 is designed in such a way that it provides a milder high compared to Delta-9 THC but still offers users an enjoyable experience. Delta 10 offers a range of products for everyone, from edibles and vapes to tinctures. Each product guarantees quality and reliability, so consumers can enjoy the same exceptional experience with every use!
At Brookside CBD Wellness Center, quality and refinement are paramount. As one of the leading CBD and THC distributors in Kodak, Tennessee, they strive to provide customers with nothing but top-tier products that have been crafted and tested rigorously for purity. Through their commitment to unparalleled excellence, they've become a stand-out name amongst competitors – earning an impeccable reputation within the space.
The company is thrilled to be bringing Delta 10 products to Kodak, TN – expanding their reach and giving residents access to the pinnacle of product excellence. From exceptional quality to a unique experience for customers, this move promises exciting new possibilities!
"We are very excited to offer our customers this exciting new product," said Kelly & Rhonda Snyder, co-founders of the company. "We are committed to providing the highest quality products available on the market today, and we believe that Delta 10 represents the future of cannabis consumption."
With this latest addition, Brookside CBD Wellness Center now offers a wide range of cannabis products, including flowers, edibles, concentrates, and more. The commitment of the company to quality and safety is something it takes great pride in. All of the products available at Brookside CBD Wellness Center are lab tested for purity and potency before they hit store shelves or their online store. This ensures that customers can trust that they are getting the best possible product every time they purchase from Brookside CBD Wellness Center.
Searching For Delta 10 Near Me Visit Brookside Now!
The staff at Brookside CBD Wellness Center is also knowledgeable and friendly, providing customers with helpful information about cannabis and its various forms. With Delta 10 now available in Kodak, TN, residents have access to a high-quality product that can help them explore the many potential benefits of cannabis consumption.
When people purchase Delta 10 from Brookside CBD Wellness Center, they can be sure that it is both safe and effective. Delta 10 is a high-potency THC derivative that has been growing in popularity due to its powerful effects. The team at Brookside CBD Wellness Center encourages customers to read up on the potential benefits of Delta 10 prior to purchase so that they can make an informed decision about whether or not to include it in their wellness regimen.
Just like with anything CBD or THC-related, consumers should bear in mind that there is no proof as to whether consumption of Delta 10 products will not show up in drug tests. Also, it is advised to seek the advice of a licensed medical practitioner prior to use, especially if the consumer is pregnant, a lactating mother, or taking any medication, as there could be an interference with the medicine or its effects.
"We understand how important it is for our customers to have access to safe and effective cannabis products. That's why we go above and beyond when it comes to providing already tested products," says Rhonda Snyder "We think that Delta 10 will be especially appealing to people who may have been hesitant about trying other cannabis products in the past. It is said to provide all of the potential benefits without some of the negative side effects associated with other strains."
Brookside CBD Wellness Center believes that Delta 10 will be a game-changer in the world of cannabis consumption. With its potential unique effects and milder high compared to other strains, it appeals to a wider audience than traditional THC products. The Delta 10 products added to Brookside CBD Wellness Center's brick-and-mortar store have been flying off the shelves.
The store has been experiencing a surge in demand from loyal customers who are eager to try the new products and experience the potential benefits of Delta 10. Also, there's been an increased number of repeat customers who are coming back to buy Delta 10 products due to the experience they've had with them.
Brookside CBD Wellness Center is convinced that as more customers learn about the potential benefits of Delta 10, demand for these products will increase. With their lab-tested, high-quality ingredients, Brookside CBD Wellness Center's Delta 10 products have been meeting and exceeding customer expectations.
So, people in Kodak, Tennessee, who need more information about Brookside CBD Wellness Center's line of cannabis products or are in need of Delta 10 products, should check out their website or give them a call today to learn more about this unique product and how it might be able to help them. Don't miss out on the opportunity to experience the potential benefits of Delta 10!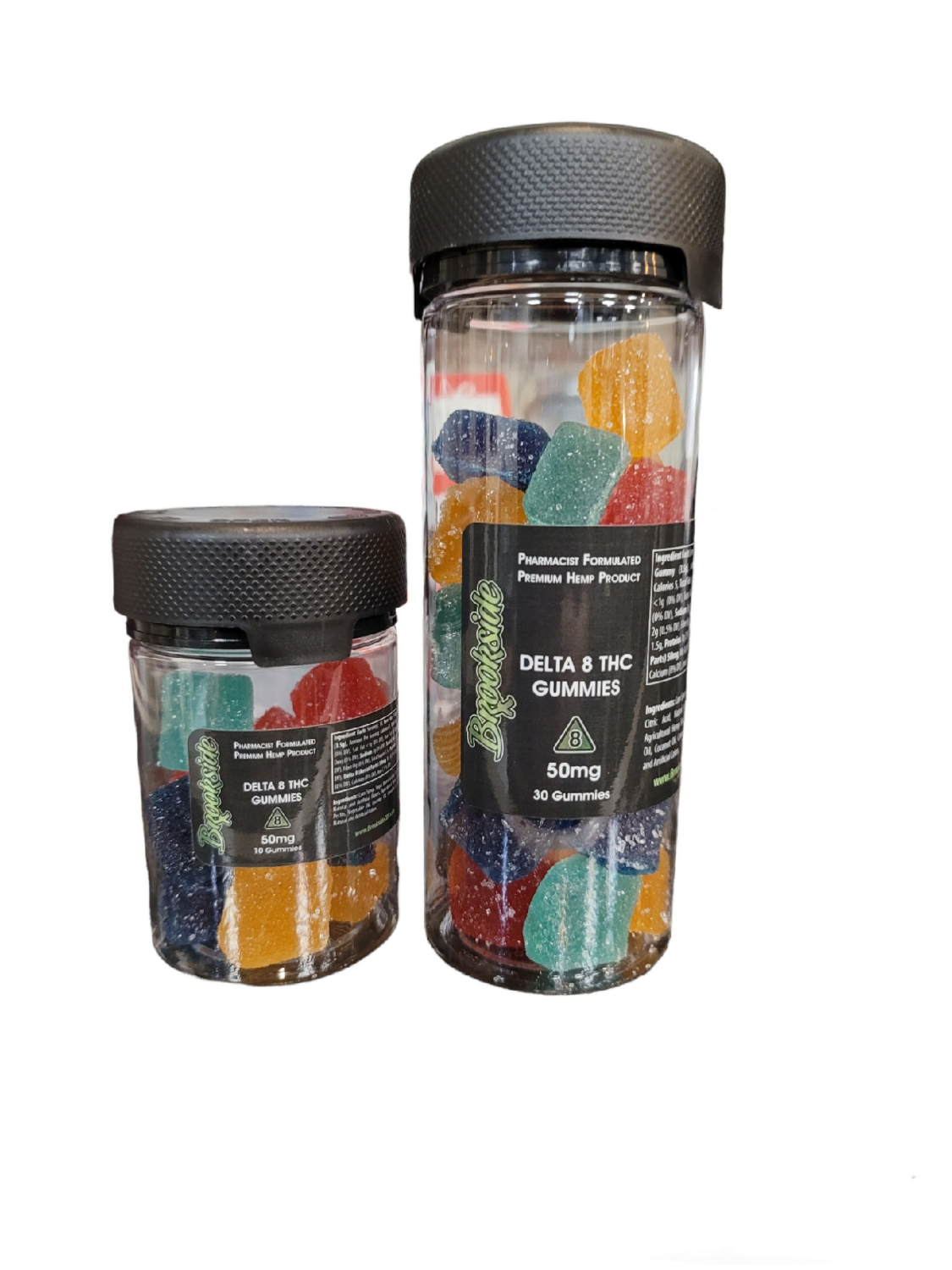 Media Contacts
Name: Brookside CBD Wellness Center – Kodak, Pharmacist Owned
Address: 3609 Outdoor Sportsman Pl #3, Kodak, TN 37764, United States
Phone: +1 865-465-8066
Company Website: https://www.brooksidecbd.com/
Pintrest: https://www.pinterest.com/BrooksideCBDwellnesscenter/
Tiktok: https://www.tiktok.com/@brooksidecbd
Youtube: https://www.youtube.com/channel/UCq3sPz-tJgyUfhpYV1Y-mdg
Quora: https://brooksidecbdwellnesscenter.quora.com/
Facebook: https://www.facebook.com/brookside.wellness