Code Green Initiative by yPredict.ai Tokens
Wilmington, Delware, 20th February 2023, ZEXPRWIRE, yPredict.ai, an AI crypto project at presale stage, has announced  listing marketing plan, "Code Green," which is expected to offer its users diverse opportunities including price pump for its YPRED token. The CEO of yPredict.ai revealed the details of the plan during a recent announcement, garnering the attention of the crypto community.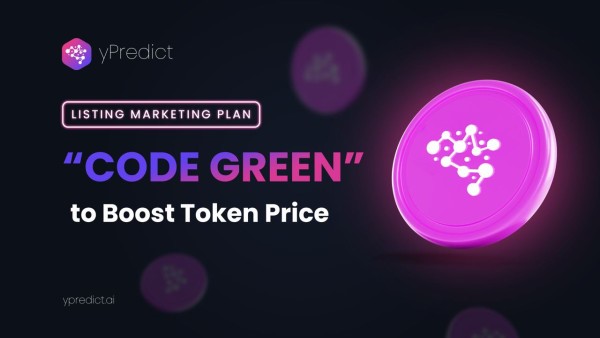 The "Code Green" marketing plan includes a series of promotional strategies designed to generate a buzz around the YPRED token and attract more users. Since most of the strategies are confidential, it has revealed promotional activity plan to be carried out through individual Telegram groups.
"Code Green" is a strategic move by yPredict.ai to expand its token's value in the highly competitive crypto market. The company's CEO is confident of the marketing plan as it provides opportunities to multiple users in a massive price pump for the YPRED token and is excited to see the impact it will have on the project's growth.The yPredict.ai team inputting efforts diligently to pull off "Code Green" marketing plan and committed to delivering the top notch services to its users. The company is determined to encompass full scale services in crypto space with an aim to create value for its users.
The yPredict.ai CEO inviting all members of the crypto community to stay tuned for more updates on the "Code Green" marketing plan and the YPRED token's listing. The company aspires to provide full support to its members throughout its journey.
For further information visit the yPredict.ai Presale
Media Contacts
Name: Raj Sharma
Company Name: yPredict.ai
Email: [email protected]
Website: https://ypredict.ai
City: Wilmington
State: Delware
Country: United States