Tallinn, Estonia, May 11, 2022, ZEXPRWIRE, — The now sold out collection of 5,000 first edition NFTs on Crypto Fight Club will be brought to the 'Ultimate Gaming Metaverse', ArcadeLand. Fighters minted on CFC will be used in the 150+ game modes available on the upcoming platform.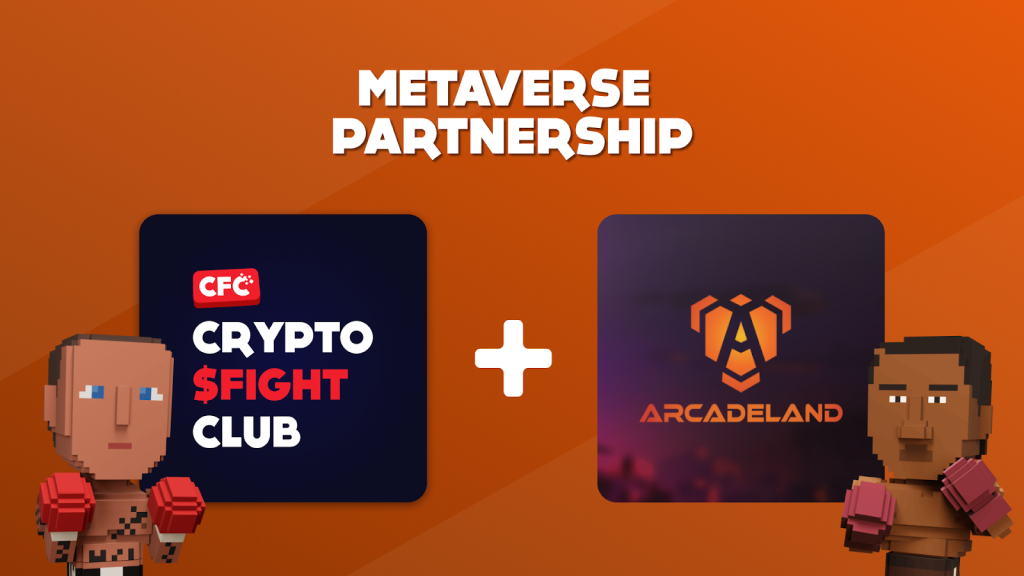 This follows the release of the Crypto Fight Club lending club where players can borrow an NFT fighter for a customized period of time and agreed profit split. Borrowers will also have access to the range of titles on ArcadeLand.
Interoperability of NFTs between a range of games forms the bigger picture of the CFC Metaverse which aims to provide players with manifold ways to play-to-earn and interact with one another.
With ArcadeLand seeking to expand their gaming library to thousands of titles, the scope of this partnership is far-reaching. Those who hold NFT fighters will gain access to free-to-play games as well as other modes which have an entry cost of some sort, whilst retaining the ability to participate in native game modes on Crypto Fight Club.
ArcadeLand Founder & CEO, Tim Kingery said: "Crypto Fight Club and their team are pioneers of play-to-earn in the combat sports genre.
"We are very excited to partner with such a promising and innovative game and look forward to exploring the possibilities as we connect our Metaverse platforms."
Going forward, CFC will continue on its mission statement to change the landscape of not just crypto gaming, but gaming as a whole through its revolutionary Metaverse. The plan is to open up opportunities for people, especially those in developing countries, to supplement their income while having fun.
Project Lead of Crypto Fight Club, Ashton Wolfe, said: "We're pleased to announce this partnership off the back of the first batch of 5,000 NFTs being fully minted. They are now ready for deployment into Arcade Land.
"Interoperability between Metaverses remains one of the largest use cases to make waves in the industry. We seek to create opportunities for players, to expand gaming experiences whilst they earn simultaneously. This has never been more appealing to users than now."
Media Contact:
Project Lead, Ashton: [email protected]