Discover the Future of Trading With TradeGPT, a Trans-Era AI Trading Bot
As global financial markets grow increasingly complex and unpredictable, investors encounter the limitations of manual trading and traditional risk management methods. Singapore's GPT Finance Company announced the release of TradeGPT, an automated, AI-powered trading bot to address the issue.
Singapore, November 8, 2023, ZEX PR WIRE,  When a gap in the international trading industry became apparent, Singapore firm GPT Finance stepped up to fill the void under the guidance of renowned entrepreneur Justin Smith and his team of experts. The company recently announced the upcoming launch of TradeGPT, a trans-era AI trading bot designed to facilitate intelligent trades in the global market while revolutionizing trading with advanced risk management and automated transactions.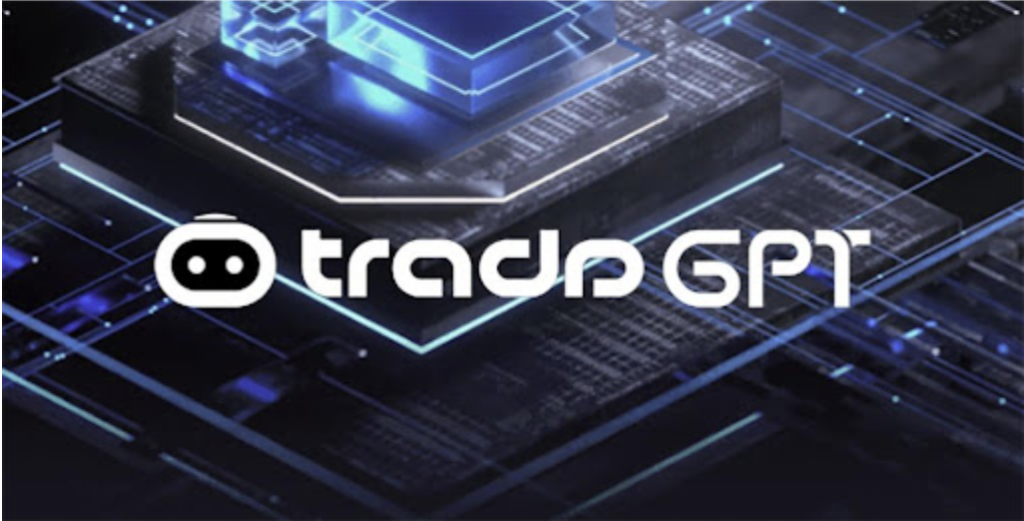 "TradeGPT is the simplest way to earn cryptocurrency," the founders said. "Just register and make a deposit to start earning cryptocurrency cash profits. Our trading robots make money for you."
GPT Finance is a leading AI-driven financial technology (FinTech) company based in Singapore, with subsidiaries in the United States and Canada. The company and its team of seasoned professionals have proven through hard work and innovation that AI and advanced risk management systems are the future trends in financial trading. Investors seeking stable returns in volatile international financial markets can take advantage of numerous benefits using TradeGPT. 
A New Era in Intelligent Trading and Risk Management
TradeGPT is a fully automatic artificial intelligence bot. Users only purchase computing power on the decentralized system and make their initial investment to begin making international trades. TradeGPT can trade based on its generated trading strategies, factoring in the client's acceptable risk and helping users save substantial time and money. 
Interact with multiple global markets simultaneously with TradeGPT. The AI-powered trading bot supports stocks, gold, and other precious metals, forex, futures, cryptocurrencies, and more. The AI tool operates continuously in the international markets, 24 hours a day.  
TradeGPT introduces an innovative advanced risk management model built by the industry's top financiers and data analysts. The model allows users to automatically set stop-loss and tale-profit points, dynamically adjust positions, effectively reduce trading risks, and safeguard against Black Swan events. By allowing the system to learn from a vast set of extreme market scenarios and multiple risk control strategies, TradeGPT has established additional measures to improve capital safety. 
Powered by the World's Most Advanced AI
Developers created TradeGPT using the GPT-4 architecture, the most advanced AI engine in human history. The company's innovative product combines advanced blockchain technology and artificial intelligence with decentralized finance (DeFi) to create transparent asset management. 
"Join us," TradeGPT representatives said. "Begin your investment journey and create your own digital wealth for the future."
Building on the foundation of GPT-4's advanced deep-learning algorithms, TradeGPT creates a system capable of automatically analyzing, predicting, and executing trading strategies. The AI-powered tool significantly reduces human errors and liberates investors to focus their attention on strategy optimization and other aspects of global trading. 
Security and Optimization
TradeGPT utilizes multi-layer encryption technologies, including mature blockchain implementation, to ensure user funds and data security. The company continuously optimizes and updates while prioritizing user privacy and data security. 
Introducing the Future of Trading
TradeGPT's founders believe it is the future of trading on the global market. The company's founders developed the innovative, intelligent, automated trading bot after attending the 2021 Shanghai World Artificial Intelligence Conference. The three founders saw a phenomenal business opportunity in the ability to simplify the complex international trading market with AI-powered tools. 
https://www.youtube.com/watch?v=06sm-N_R3Qo
Meet the TradeGPT Team
Chief Executive Officer, Justin, is a renowned entrepreneur and senior financial professional with extensive experience in analysis and investment. After graduating from an Ivy League college, he has worked with multiple esteemed financial institutions. 
Andy, the chief technology officer, has more than 15 years of expertise in technology and leadership in the FinTech and banking industries. He has been instrumental in the founding and growth of multiple globalized digital challenger banks and has held several key positions in the banking industry.
Data Scientist and Chief Strategy Officer, Alex, has a Ph.D. in computer science and over a decade of experience in the AI industry. He is proficient in AI machine learning and deep learning, with a strong background in data analytics, data interpretation, and pattern recognition.
Conclusion
Visit the TradeGPT website to learn more about the upcoming launch of an adaptive, innovative AI-powered tool to facilitate and automate international trading. 
"We have devoted great enthusiasm and professionalism to every detail, all of which is to bring different investment experiences and real benefits to users," TradeGPT's creators said.