Dive into the Post-Apocalyptic World in DUSTLAND Open Beta Test
Zurich, Switzerland, 18th February 2023, ZEXPRWIRE, RedPad Games is delighted to announce the upcoming open beta test of DUSTLAND, their latest MMORPG PC game. The test is scheduled to run from February 21 to February 23, 2023 at 6:00 AM UTC.
DUSTLAND is set in a post-apocalyptic world where players can deeply experience the thrill of survival and exploration. The open beta test of DUSTLAND provides an exceptional opportunity to be the first to enjoy the game and embark on a new exciting adventure.
During the open beta test, every tester will receive a Battle pass and an exclusive 'BETA Tester' skin after release. Moreover, the most active players will be privileged with a chance to win a $20 worth STEAM gift card.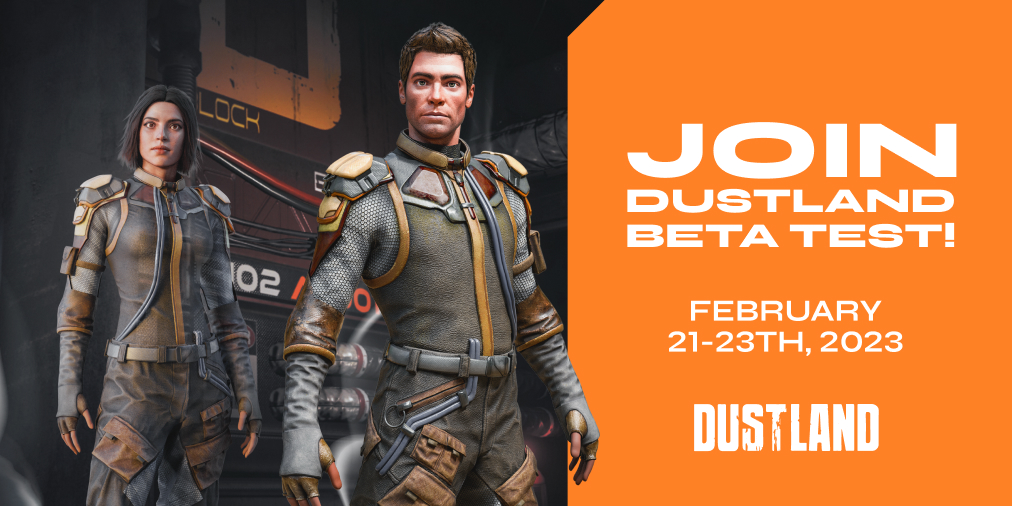 Pre-registration is now available at the official website: https://dustlandbeta.redpad.games/?utm_source=pr
DUSTLAND is an online multiplayer third-person action-packed looter-shooter game set in a world that was totally ruined by a global catastrophe. The game offers an adventure in a deserted environment where players are to make their path through abandoned towns, almost buried cities, and harsh terrains. The open beta test provides players with a chance to explore this world and experience all the game has to offer.
Four decades ago a scientific catastrophe inflicted permanent damage to the world, provoking a relentless heatwave that threw the planet into turmoil. The majority of humans and animals mutated or succumbed to madness.
Click to view the DUSTLAND trailer: https://youtu.be/mjWY0qYanuk
Experience the exciting features of DUSTLAND where you are free in the way you complete your mission objective. But beware, as the easiest path may not always be the safest. Will you take the risk?
Construct your own super-powered weapons! But be prepared to face off against mutants, deadly beasts, and hostile gangs, some of which are even cannibalistic.
Choose from one of four different factions, each with their own territories for players to safely trade and collaborate. But be careful not to cross into enemy territory.
Immerse yourself in stunning graphics that fully capture the hostility of the surrounding environment, bringing the world of DUSTLAND to life before your eyes.
DUSTLAND's open beta test is set to begin on the 21st of February and run till the 23rd of February, at 6:00 AM UTC. Players can sign up to participate by visiting the game's official website at https://dustlandbeta.redpad.games/?utm_source=pr
About RedPad Games
RedPad Games is a game development company, founded in 2017 in Zurich, dedicated to creating engaging and innovative games. With years of experience, the team members take part in developing some of the most popular games such as World of Tanks, Call of Duty and World of Warcraft, Eve Online, and Pioner. DUSTLAND is their latest venture, and they're excited to share it with the gaming community.