DRTYLAUNDRY went from a small-town kid to one of the most buzzworthy names in R&B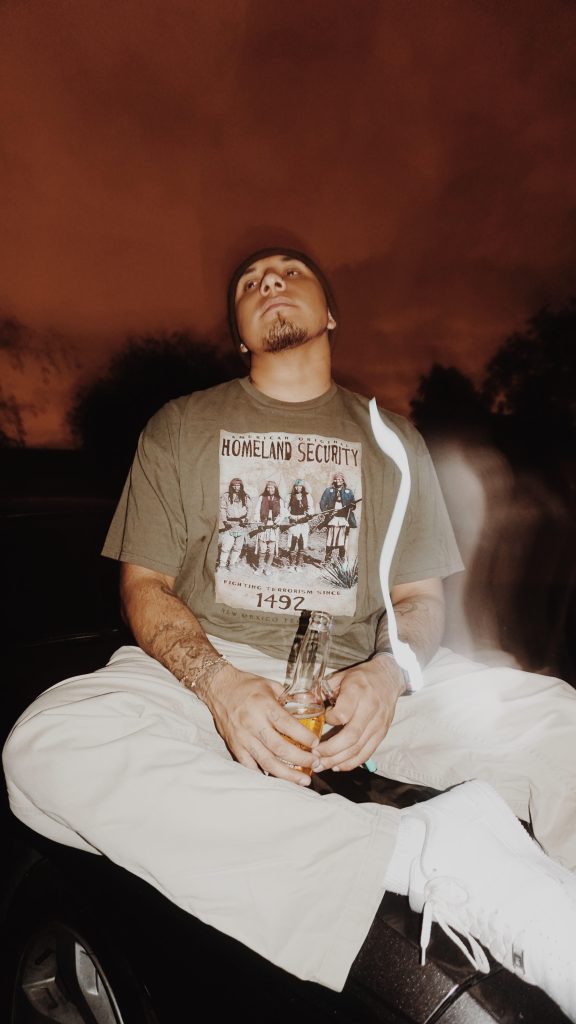 Phoenix, AZ, 19th May 2022, ZEXPRWIRE, R&B singer DRTYLAUNDRY (real name: Ceasar Lucero Jr.) and his family have come a long way from their humble beginnings in Casa Grande, Arizona.

Growing up, Lucero reportedly listened to a range of musical artists — from George Strait to Big Pun — but his most formative experience perhaps occurred while working at a Pizza Hut, he said, "I was working at a Pizza Hut, opening up boxes in the back and I was listening to '17 [by] Youth Lagoon" he remembered. "After I heard that, I literally went the hardest I ever did to get a studio setup. I was finally able to get a mic, an interface and a Dell laptop." The more he dabbled in music, the more Lucero was convinced that it was a career he wanted to pursue — He decided to do so, he put added pressure on himself to succeed as an artist — especially as one of the few people with this specific aspiration in Casa Grande, Arizona. Lucero remained undaunted by the challenge.
"I think the positives of growing up in a smaller city is just … no one's there to intimidate you," he said. "There was not really a scene, so I wasn't competing with anybody. It was just easy … you could just do whatever you want."
The up-and-coming artist left his mothers home and moved in with his close friend Roberto Cordero Jr, where they worked on many creative ideas and plans to both pursue their dreams.
"I've known my videographer/photographer since I was 14," he said. "I don't know, we just had this chemistry. You just can't explain, you know? I mean that's my dawg."
In 2016, Lucero released his breakthrough track "Dog" on Spotify, where it has since received over 5 million listens. He also subsequently released three EPs: "So Far This Suck" (2016), "Third Day" (2017), and "Hurtboy" (2020) . The success of the 27-year-old's music across digital platforms has translated equally as well in a real-live audience. He has opened for acts such as Logic, 24hrs, and Tech 9ine. Whilst day one listeners conitune to amplify Luceros discography, Lucero is also preparing to reach a broader audience with his latest project 'So Far This Sucks 2'.

DRTYLAUNDRY is heading out on a North American tour in September 2022. He'll play shows with 24hrs, ROLE MODEL, Lil Cobaine, and EST Gee. Follow DRTYLAUNDRY here on Instagram for upcoming dates and music releases.
Media Contacts
Maria Ramos
[email protected]
6023493510
Erie Records
United States
6830 S 46th St Phoenix AZ 85042