Earn Free Crypto with Fairface by writing reviews for businesses
London, United Kingdom, 4 Jan 2022, ZEXPRWIRE, Fairface is a popular business review platform launched in February 2018 to show the fair face of businesses with genuine customer reviews. The website allows customers to publish independent reviews giving participating businesses the opportunity to showcase what their loyal customers have to say about them.
Fairface is a reputation management tool, providing a business the rights to collect and publish the reviews on their websites. Businesses can also send invites to their customers for feedback using our sophisticated integrated invitation dashboard.
Fairface has helped thousands of businesses win more customers, using the platform they can boost their reputation online. The Fairface platform can also be used to give businesses an extra competitive edge with the star rating to stand out from the rest of their competitors in the online world.
Our analysis shows that traditionally, even after multiple reminders less than 10% of customers respond to invitations to write reviews. However, Fairface is introducing the first and only review token called FAF tokens to reward customers who write the reviews upon invitation. The FAF token has been developed on DeFi Binance Smart chain (BSC) blockchain network.
Earn Free Crypto with Fairface
Our independent research shows that more than 90% of customers will write reviews if they are rewarded for sharing their experiences.
FAF Tokenomics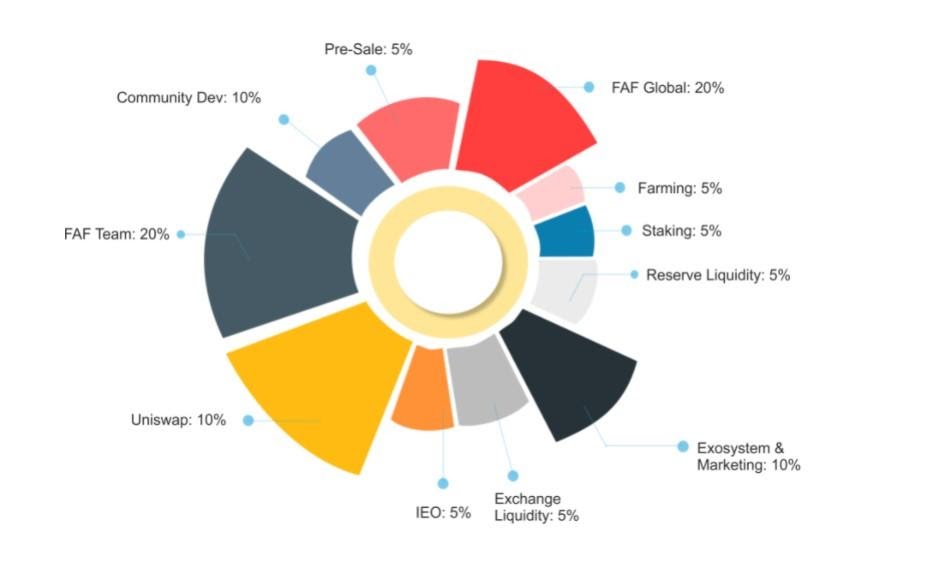 The customers can use the rewarded FAF tokens with participating businesses, or it can be exchanged with other digital currencies.
Fairface powered by FAF tokens will soon be implementing the first of its kind global data-driven review platform on DeFi blockchain technology using AI & VR, NFT's to cover a broad range of products and services by various businesses around the world.
Fairface Roadmap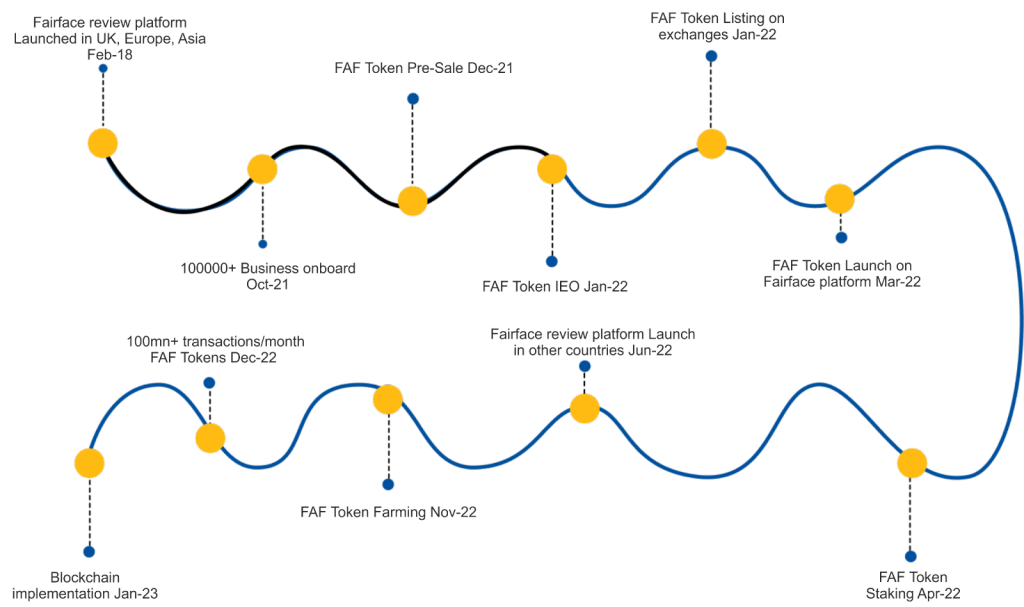 The goal of the FAF Review platform is to provide a verified, trustable, single view of truth to the customers by integrating all reviews available on different websites. This will enable customers to make more informed decisions.
Visit www.fairface.io for more information.
Media Contact –
Aanand
[email protected]
Fairface LTD
PR Contact –

ZEXPRWIRE
[email protected]