Eyal I Dulin, the Leading Business Consultant, Runs a Business Consulting Company in South Africa with Multiple Para-Legal Certifications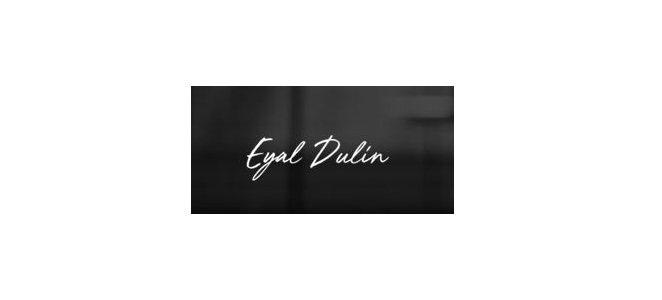 The leading business consultant, Eyal Dulin runs his own company in South Africa to help companies comply with Federal and State regulations
Cape Town, South Africa, 2nd August 2022, ZEXPRWIRE, In today's world, having a competitive edge in the business industry drives an organization to new heights. A company's sales team and employees play a key role in efficiently running all business operations. That's where a business consulting agency comes in to help companies improve and grow.
Eyal I Dulin, one of the most reputable business consultants across the United States, was an Honors student at Northern Illinois University. He has earned several Para-Legal certifications and an MBA in Business Administration. Al-Dulin has accumulated 20 years of experience in the Sales sector and started his business consulting company in South Africa.
Since Federal and State regulations constantly change, companies must invest a lot of time in understanding them to stay compliant. They're required to update their systems accordingly to accommodate new rules. However, businesses can't manage these changes independently, increasing the need for professional assistance and experienced business consultants like Al-Dulin.
Speaking about the importance of training programs for businesses, Mr. Dulin stated, "Our business consulting agency works closely with managers and business owners to improve business efficiency and operations. We aim to help businesses identify, address, and overcome hindrances to meet the set objectives. We also conduct top-of-the-line training programs for new employees, ensuring the compliance of sales teams with Federal and State Regulations. Our expert sales predictions have drastically improved the performance of sales representatives and their operations.
"As a part of effective business consultancy, I schedule a meeting with my client first to identify the challenges they're facing. The next step is to look at the company's current systems, processes, and structure and determine better ways to improve the overall performance. I always advise my clients according to the best course of action," he added.
Businesses from diverse industries, including health insurance, computer/technology, and insurance mitigation, can contact Al-Dulin using the information below.
About Eyal Dulin
EyalDulin is an experienced business consultant with more than 20 years of experience. He offers his expertise in both the US and South Africa while working with some of the most popular organizations worldwide.
Media Contacts
Company Name:-Eyal Dulin
Email:-[email protected]
Company Website:-http://eyaldulin.com
Phone Number: 941-720-3519