Fetford Financial Arrives To Help Handling Inflation Challenges in the EU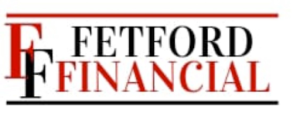 Hong Kong, 24th August 2023, ZEX PR WIRE, Fetford Financial, a distinguished private wealth management company headquartered in Hong Kong, is well-positioned to assist investors in navigating the inflation challenges facing the European Union. With over 5 years of experience in the Asia-Pacific region, Fetford Financial has a deep understanding of the complex interplay between rising prices, corporate profits, and labour costs.
The recent articles concerning EU inflation highlight the challenges facing the region. Inflation in the euro area has been rising steadily in recent months, reaching a record high of 8.6% in June 2022. This is due to a number of factors, including the war in Ukraine, which has caused energy prices to surge, and the global supply chain disruptions, which have made it more expensive to produce goods and services.
Although the recent rise in inflation in the Eurozone may have passed its peak, The European Central Bank (ECB) has said that it expects inflation to remain high for the rest of the year, raising interest rates in July in an effort to combat inflation. However, the ECB is walking a fine line, as raising interest rates too quickly could slow economic growth.
Fetford Financial is uniquely positioned to help investors navigate these inflationary challenges. The company has a team of experienced analysts who are monitoring the situation closely and developing investment strategies that can help clients protect their wealth and achieve their financial goals.
For example, Fetford Financial can help clients invest in assets that are less sensitive to inflation, such as real estate, commodities, and dividend-paying stocks. The company can also help clients hedge against inflation by using financial instruments such as inflation-linked bonds and currency swaps.
In addition to its investment expertise, Fetford Financial also offers a range of other services to help clients manage their wealth, such as financial planning, estate planning, and tax planning.
For more information on how Fetford Financial can help navigate the complexities of today's investment landscape, visit their website at www.fetfordfinancial.com or contact them at [email protected]