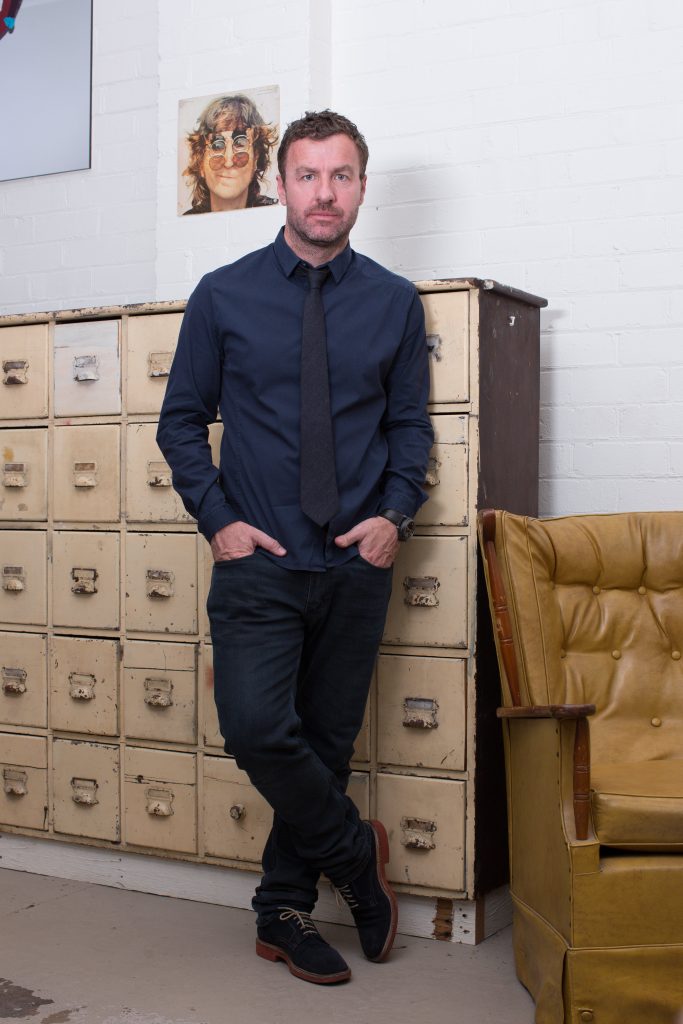 Gold Coast, Australia, 4th April 2022, ZEXPRWIRE, Geoff Bainbridge has a typical story, like most entrepreneurs that willingly find someone to listen about their emergence and development. Bainbridge has been on the business side of things – he has also established an innate capacity to connect with people – and this began in his youth. There is no secret to growing a business or even establishing a creative personality. Through grit and grind, one finds a path, which is the story of Geoff Bainbridge building a brand.
Familiar is the story. Bainbridge recalls growing up in suburban Melbourne in the late 1970s and early 80s. Financial difficulty was not openly-discussed, as parental generations took the 'all is fine' approach to preserve the sanctity of family and security. Bainbridge, even at a young age, had intuition when it came to business, including figures.
"I think the most pivotal thing for me as a young kid was seeing my Dad hit financial difficulty."
Business is drive by intuition and responsiveness. There was no regret for a financially-unstable father doing his best to pull it together. Rather, Bainbridge saw motivation in the straits, and like any entrepreneur he found a way to compensate and capitalize on a less-than-unique situation. His childhood and adolescence saw him with his own car-washing business, a small-scale catering company, and at one stage a chauffeur service. Capable, he was still young. The strategic mentality that failed to align with his father's financial responsibility was evident, if not smoldering, at a young age. Bainbridge knew his capabilities and his limitations, starting with small-scale and functional businesses that were observationally managed.
"…the entrepreneurial pull was just too strong."
Fresh out of University, Bainbridge was recruited to Foster's Group, familiarly recognized as CUB. He was driven, ambitious, with a keen sense of understanding the inner-workings of business based on his childhood and adolescent experience. Bainbridge recalls his time at CUB, "I had the benefit of the best ten years of learning and growth at Foster's, but I just knew that I needed to run my own companies because the entrepreneurial pull was just too strong." Working for someone else, he argued, would have limited his own destiny and the capacity for control.
One must grow as a person before building a brand. Understanding personalized strengths and weaknesses establishes opportunity to move forward and begin laying the strategic framework. Bainbridge's assumed need to prove himself as a young man in a competitive business environment left him vulnerable. In fact, his vulnerability was his biggest weakness as a bright-eyed and well-minded entrepreneur in the real world space, moving beyond the small-scale car wash he had mastered in youth. To be successful in business, Bainbridge would first need to elevate his own standards of success as an individual and recount his past mistakes as to not repeat them. Confidence and diligence are often misinterpreted as obnoxiousness and arrogance, Bainbridge proclaims, where the real businessmen and women are building a brand, not a business. Those who carry this mentality will find their place, he is certain. While he is a typical example of young man turned businessperson, he cannot overstate that one must grow as a person to build a brand.
Media Contacts
Name – Jenny Sanchez
E-mail – [email protected]
Phone no – 1300438743
Company – SC LTD
Country – Australia
Address – 50 Cavill Ave
City and state : Gold Coast QLD