Goldstone Financial Group, under Direction of Anthony Pellegrino, Launches New Self-directed Retirement Planning Tool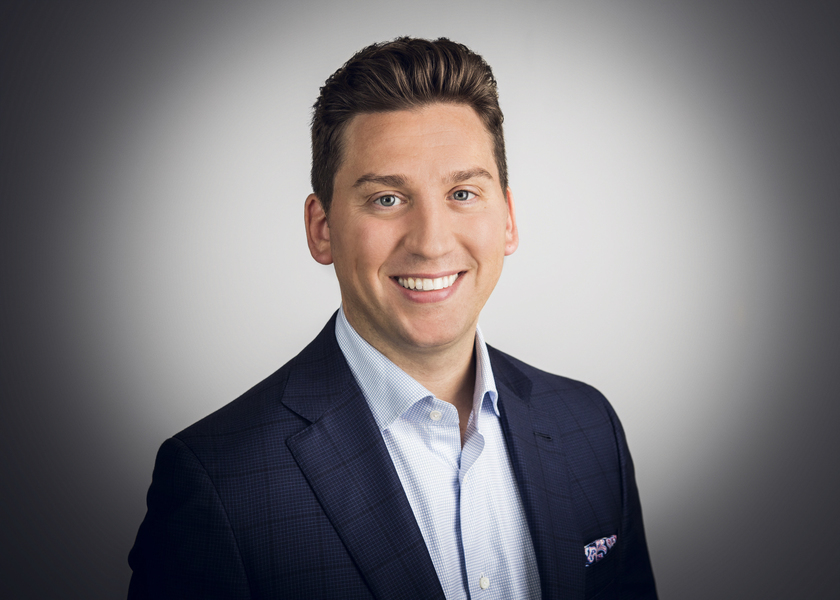 Oakbrook Terrace, IL, 28th March 2023, ZEXPRWIRE, Anthony Pellegrino, founder and CEO of Goldstone Financial Group, has led their efforts to provide a free, easy-to-use retirement planning tool to help investors with planning for a secure retirement. The tool is available through their website (https://go.goldstonequiz.com/sf/e61baa07). The complimentary quiz helps to identify which of the five primary areas of retirement is potentially the biggest "retirement gap" facing anyone who is looking to retire in the near future. After completion of the quiz, the user is provided a no-cost, customized report with their results and suggested next steps.
As a fiduciary, Anthony Pellegrino and Goldstone Financial Group have a legal responsibility to put their clients' needs ahead of their own. For many years, in addition to their one-on-one financial counseling, they have provided planning tools and informational resources free of charge to help people effectively plan for retirement. Some of the complimentary guides currently available on their website include "The Basics of The SECURE Act 2.0," "Millionaire Next Door (Why You Need a Financial Advisor)," "Important Birthdays Over 50," "Why 59 1/2 Is an important age," "Maximizing Your Social Security," "The Woman's Guide to Retirement Planning," "Are You Prepared for RMDs (Required Minimum Distributions)," as well as an annual tax planning guide. All of the tools provided by Goldstone Financial Group are designed to ensure that a retiree receives all the assistance they need, not only in developing their retirement income strategy but also in maintaining it throughout their retirement.
Regarding the launch of the new self-directed retirement planning tool, founder and CEO Anthony Pellegrino, commented, "We are excited to offer this new tool to our clients, which empowers them to take an active role in planning for their retirement. We are committed to providing our clients with the tools and resources they need to make informed decisions about their financial future. All of the resources that we develop at Goldstone Financial Group and all of the guidance that we provide have the same goal in mind: to help our clients plan for and enjoy a secure retirement."
Goldstone Financial Group has received many accolades and praise from industry groups for their customer service and client satisfaction. One of the foremost reasons for their continued success is their efforts in educating not only their clients but anyone interested in planning for a secure retirement. Under the media section of their website, anyone can take advantage of viewing their television appearances as archived in the "Securing Your Financial Future" category. These appearances covered a wide range of topics from the financial impacts of COVID-19 to how to prepare for a recession and the effects of government economic plans.
Additionally, Goldstone Financial Group offers free access to their published articles that have been featured in numerous leading financial news sources, including Forbes, Money, Newsweek, Investor's Business Daily, U.S. News and World Report, Kiplinger, and The Wall Street Journal. These articles touch on subjects regarding overlooked tax deductions, the benefits and drawbacks of fixed annuities versus bonds, and how to treat financial portfolio stress, among many others. 
For more information about Goldstone Financial Group, the services they provide, and to take advantage of their many financial planning resources, please visit https://goldstonefinancialgroup.com
About Anthony Pellegrino, Founder of Goldstone Financial Group
Goldstone Financial Group's Anthony Pellegrino has dedicated his practice to not only assisting individuals in planning for their financial futures, but also to remaining by their side as a partner in accomplishing their goals. He creates financial programs that aim to provide regular, predictable profits despite market changes and risks. He accomplishes this by prioritizing the demands of his clientele. Anthony Pellegrino, as a fiduciary, has a legal obligation to prioritize his customers' needs over his own and is held to a higher ethical standard than non-fiduciary advisors.
Anthony Pellegrino was named one of the Top 10 Advisors in America in 2013 and ranked in the Top 1% of all Safe Money Specialists in the country. He has also been recognized as a Five Star Wealth Manager by Chicago Magazine twice, based on customer and peer votes. This is a consumer-based financial services award presented to wealth managers in the Chicago area who received the greatest overall client satisfaction scores. Pellegrino's rising popularity led him to share the stage with former President George W. Bush at the Ronald Reagan International Trade Center in Washington, D.C. He considers himself fortunate to be regarded as a financial expert in the Chicagoland area. Anthony Pellegrino has passed the Series 65 securities examination and is an Investment Adviser Representative. He also holds an Illinois insurance license.
More than 1,500 clients have been helped by Anthony Pellegrino and Goldstone Financial Group to bridge the wage gap during retirement by using accounts with lifetime income features to guarantee earnings and provide a paycheck for life. Pellegrino also provides professional asset management services through a broad range of actively managed accounts and assets. On Sunday mornings, Anthony Pellegrino can be seen on CBS as the co-host of the television show "Securing Your Financial Future." The show previously broadcast on WLS 890AM radio station for five years, where it was regarded as one of Chicago's most listened to* financial and economic radio discussion shows. In his spare time and work at Goldstone Financial Group, Anthony Pellegrino enjoys spending time in the Elmhurst community with his wife and three children. He has a passion for supporting the U.S. military and is an active advocate and sponsor of the USO and Operation Support Our Troops.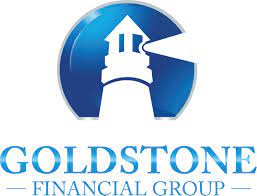 About Goldstone Financial Group
Goldstone Financial Group is a financial services company that focuses on retirement planning, generating lifetime income, and asset protection. Goldstone Financial Group customizes financial plans to meet the needs of each client, working to capture long-term gains while limiting loss. Goldstone Financial Group primarily serves Chicagoland and the greater Nashville area. As a fiduciary, Goldstone Financial and its founder, Anthony Pellegrino, have a legal responsibility to their clients to put the needs of the clients ahead of their own.