Winterthur, Switzerland, 3rd May 2022, ZEXPRWIRE, In Switzerland, health insurance is a mandate for all students, including international students completing all or part of their studies. Swiss health insurance might be daunting for students on a tight budget who are uncomfortable with Swiss prices.
A 20-year-old in Zurich, for example, would pay between 332 and 527.70 Swiss francs a month for Basic health insurance with accident insurance and a 300-franc deductible in 2021 (depending on the insurer used). According to the interactive Swiss health insurance comparison, even the cheapest policy (managed care with a 2500-franc deductible) would cost the same young adult between 183.80 and 347 francs a month.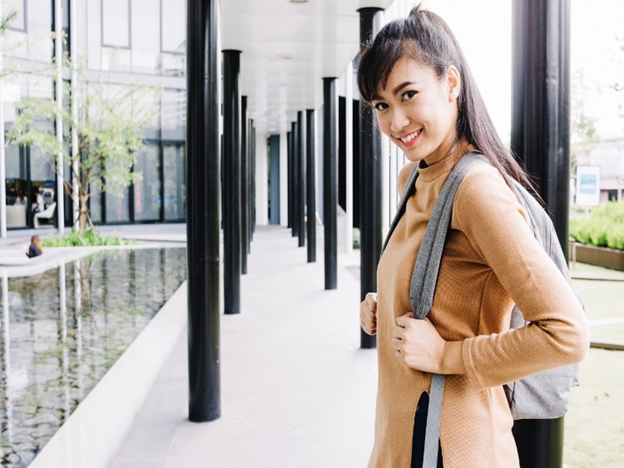 Is it possible for international students to avoid paying charges for Swiss health insurance?
International students can request an exemption from Swiss mandatory health insurance for up to 6 years under Swiss health insurance laws. However, to be eligible for an exemption, they must have coverage by health insurance which is equivalent to the mandatory Swiss health insurance (KVG/LAMal). Our guide to Swiss compulsory health insurance coverage is good to start when comparing coverage.
Students get three months from when they arrive in Switzerland to purchase a mandatory Swiss health insurance policy or produce a foreign insurance policy with similar coverage for an exemption. To apply for an exemption, one must send a copy of the health insurance policy to the health office in the canton where a student lives.
Swiss citizens, on average, spend about 10% of their income on health insurance.  An online health insurance comparison tool PrimApp is very popular. Available in English, French, and Italian, PrimApp is the best tool to find out cost-effective health insurance.
Swiss insurance companies offer foreign student insurance.
Several Swiss insurance companies provide individual insurance policies tailored exclusively for international students as an alternative.
These policies are usually an alternative for mandatory Swiss health insurance in most cantons. Still, the rates are significantly cheaper than those imposed by Swiss compulsory health insurance policies. The lowest international student health insurance policies are nearly ten times lower than the most costly Swiss required health insurance policies, with premiums averaging one-third of those charged for compulsory Swiss health insurance policies.
Groupe Mutuel's Academic Care
Students temporarily staying in Switzerland have access to a significant Swiss health insurance provider. There are no coinsurance payments, and deductibles range from 0 to 500 francs (typical required Swiss health insurance has deductibles anywhere between 300 to 2500 francs) (unlike Swiss standard compulsory insurance, which has a 10 percent compensating payment up to an annual cap of 700 francs).
This insurance provides the same basic health insurance coverage as mandatory Swiss insurance. You also get medical-legal insurance worth up to 300,000 francs per case and life insurance worth 10,000 francs in the form of an accidental death benefit.
SWICA Student Care
SWICA, a major Swiss health insurance company, offers international students Student Care policies that cover the same things as Swiss mandatory health insurance. A deductible of 300 or 500 francs is available to you. Coinsurance is not required, unlike compulsory health insurance. For international students between 19 and 25 living in Zurich, the monthly premiums are 91.70 francs (500 franc deductible) or 96 francs (300 franc deductible). Students aged 26 to 35 pay 114.60 francs per month for the highest-deductible model. For students from other cantons, premiums may be higher.
Swiss brokers sell international insurers' student health insurance to students.
Golden Care Student Cover
Golder Care, a Swiss international health insurance provider, is an option for international students, recognized as a mandatory health insurance equivalent. This option is available for students studying in the cantons where Golden Care's Student cover is recognized as equivalent to LAMal.
Kane PCC Global Health and Accident Cell, a British insurance company, underwrites the policies. Up to 1 million francs in coverage, direct settlement of hospital and accident bills, and covering for hospital stays and outpatient treatment internationally are all included in this insurance. In Switzerland, the deductible for care is the same as compulsory Swiss health insurance (you choose between 300 and 2500 francs). A 75-franc deductible applies to all other reimbursed medical expenses per-claim basis.
There is no assurance of Acceptance

Although these policies provide coverage comparable to mandatory health insurance, they are private, optional health insurance policies. It is not mandatory for these Insurers to approve your application (Swiss health insurance are obligated to do so).
Your application may get declined if your health is not in the best state or if the insurer believes you are at high risk for any other reason. But you will still be required to obtain ordinary Swiss health insurance, and it will be more expensive than private international student insurance.
Conclusion

Hope this article helped enhance your understanding of health insurance options available to foreign students in Switzerland. International students can seek a waiver from Swiss mandatory health insurance if they have a policy that provides equal coverage. Those from EU/EFTA nations have different exemption regulations than students from other countries.