Global Exchanges are Rushing to Support GULF Before it is Listed for Trading.
Manchester, United kingdom, 28 March 2022, ZEXPRWIRE, The GulfCoin ICO has been running for a week on the project's official website, and sales have exceeded expectations. Over 70 million GULF coins were sold on the official website during the first week, and another 50 million coins were offered for presale on another platform, a record for any Arab digital project. GulfCoin is a digital cryptocurrency that was created to empower the environment of the GULF digital initiative, with the goal of assisting communities in making the transition from traditional markets to the crypto-verse.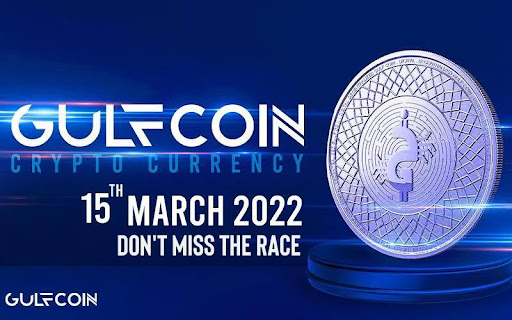 The GulfCoin ICO is still running on the official website.
GulfCoin gained worldwide recognition in a record time period, attracting global investors. Global trading exchanges in Singapore and London announced listing GulfCoin for trading following the presale.
To help achieve the Roadmap's milestones and projects, CoinTiger, a leading digital platform in Singapore, expressed interest in the currency and pledged support for it.
Also, in the context of global support for the currency, P2PB2B announced a fifty million GULF coins presale on their digital exchange. The British platform announced via Twitter that GulfCoin is to be listed for trading following presale.
GulfCoin was in high demand throughout the world, particularly in Europe, the Far East, and Arab countries, particularly the United Arab Emirates and Kuwait.
GULF meets the needs of marginalized communities
GulfCoin has been the subject of a multi-level marketing campaign. The currency hashtag trended on Twitter, indicating widespread community interest in this promising Arab project aimed at achieving financial inclusion for marginalized communities.
Numerous financial experts and media personalities from the Arab world have praised the project's importance and services, particularly the payment gateway Gulf Cash, which will be used by over a hundred commercial websites globally. "A digital exchange platform will be launched to make it easier for users to access the global digital financial market," the GULF team says.
Experts saw this as a crucial step in changing the Arab world's lifestyle and developing it to meet the aspirations of today's youth. They emphasized the importance of having an Arab project of this caliber that can compete with international projects, as well as the team's efforts to quickly gain the confidence of the financial markets.
"The GULF team is making every effort to spread the currency widely and earn the confidence of global markets," said project spokesperson Abdul Rahman Al-Asfar. "So that all societies can learn about the project and use its services," Al-Asfar confirmed in a press release that "the currency will be listed on over 30 global trading platforms."
ABOUT GULF
It is a unique digital initiative that brought together Arab entrepreneurs and Blockchain experts to present a unique project that focuses on the needs of communities, to ensure financial inclusion for the masses.
Visit: https://gulfcoin.com for more info
Read the whitepaper here:
Social media accounts: https://gulfofficial.com/links
Media Contact:
Name: Mr. Abed Elrahman Asfar
Official email: [email protected]