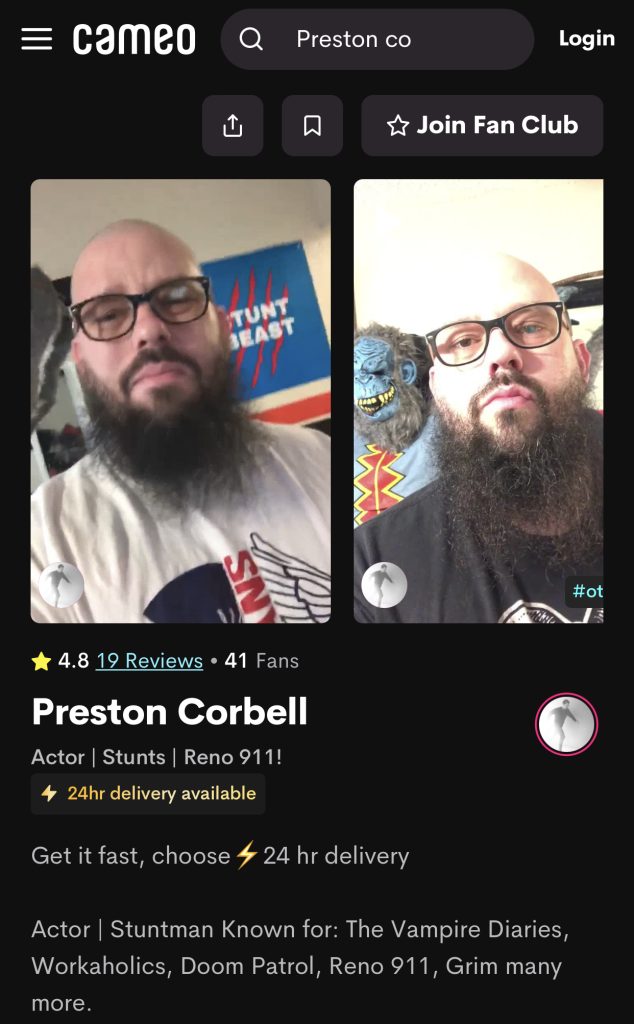 LA, CA, 10th Jan 2022, ZEXPRWIRE, After retirement, Preston Corbell wanted to stay connected to his fans and remain in touch with the film industry. With face-to-face interactions becoming limited amid ongoing public health concerns, public appearances are hard to come by. Corbell has opted to reach out to fans virtually. 
Preston Corbell, worked as a Hollywood stuntman and actor for over 20 years, known for the WB/CW drama series One Tree Hill, the CW series The Vampire Diaries, and the horror film Cabin Fever. He was a regular on the comic convention circuit as a celebrity guest across the country. According to Preston Corbell, "being able to attend comic conventions and meeting fans is one of the most amazing things I was able to do as an entertainer. There is nothing like interacting with a fan who has been so impacted by my work. We share a piece of history together; it is so special."
Comic conventions are not as accessible to fans and celebrities as they used to be, and some find it more comfortable interacting with each other online. That is where Cameo comes into play. According to Cameo, "Cameo is where you connect with your favorite stars, access thousands of celebrities and request a personalized video message for any occasion"
Preston Corbell's Cameo account has been active since 2020 and he has already received hundreds of requests from fans through the site while also taking part in the annual Cameo Cares a Mental Health Benefit. In addition to Cameo, he can also be found on Instagram promoting his fitness brand Stunt Beast where he actively interacts with fans as well.
Corbell has also appeared on TV shows such as Eastbound and Down, Workaholics, 90210, Reno 911! and Blue Mountain State among many other notable works.
Please visit www.instagram.com/stunt.beast/ or connect with Preston Corbell on Cameo and twitter for more information.
Media Contact
Preston Corbell
Stunt Beast
Los Angeles California
https://www.cameo.com/prestoncorbell