How a New Performance Management Strategy Could Boost Your Business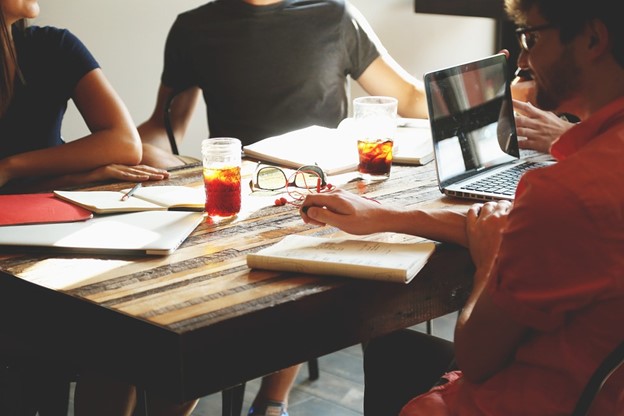 NY, US, 8th Dec 2021, ZEXPRWIRE, Supplying employees with feedback is key to an organization's success. Thankfully, a new performance management strategy is one of many growth hacks that can boost your brand's success and help your company succeed. Of course, success also starts with your employees. And one survey indicates approximately 65% of employees actually want more feedback than they currently receive.
That doesn't mean traditional performance management techniques are strong enough to meet the demand. The vast majority of workers consider the annual performance review to be a waste of time. Human resources professionals tend to agree. There are several reasons traditional methods are no longer valuable, including shifting work trends (such as the increased popularity of coworking spaces), the rise of new communication technologies, and a changing workforce.
Companies should embrace continuous performance management instead. This approach ensures workers receive consistent feedback they can apply in genuinely practical ways. The following are key benefits it offers:
Regular Check-Ins
An annual performance review can be a relatively stressful experience for both employees and their supervisors. By providing feedback once a year, what should be a healthy aspect of management turns into an event. Workers and managers often feel anxious when preparing for it. This makes it difficult for employees to focus on actually using the feedback they receive productively.
Continuous performance management is different. It involves regular check-ins on a weekly or monthly basis. This makes the process feel less stressful, and it gives employees more opportunities to use feedback effectively.
Multiple Sources of Feedback
This approach to performance management, which often involves the use of technology to gather information, makes it easier for managers to collect relevant insights from other members of the company. Being able to supply employees with feedback from multiple sources boosts the value of the overall experience for everyone involved.
Consistent Monitoring
Telling an employee they need to make improvements in certain areas doesn't guarantee they will. Even if they strive to perform better, they may not know how to achieve their goals.
Unfortunately, when managers rely on annual performance reviews, they have limited opportunities to monitor an employee's progress.
This isn't the case with continuous performance management. The process is designed to allow for regular data collection and consistent monitoring. Thus, if an employee is struggling to improve, a manager is more likely to notice, allowing them to take early action.
This is important for many reasons. Employees who feel confident in their roles tend to be more engaged. This boosts productivity and retention. However, they won't be confident if they aren't certain they're improving. Regular feedback helps them adjust their strategy if they continue to struggle in a certain area.
This also boosts overall employee performance. The more chances a supervisor has to address issues early, the better the odds an employee will actually make improvements in a timely manner.
These are all reasons to shift to a new performance management approach. Again, the annual performance review is no longer suited to today's work environments. A method that allows companies to provide workers with continuous feedback is far more likely to yield major benefits.
Media contact:
Ph.No.: +1 646-504-4102
Email: [email protected]
Address: 241 W 37th St New York, NY, US 10018