How Quincoin.org aims at addressing PICS (post-intensive care syndrome) post-Covid19 with their home care platform!
Bhubaneswar, Odisha, 26 July 2021, ZEXPRWIRE, Several recent news publications have noted that the road to recovery for certain Covid-19 patients who need critical care is long. They might develop post-intensive care syndrome (PICS) after leaving the ICU, which can affect anyone who has spent time in the ICU.
What exactly is post-intensive care syndrome (PICS)?
PICS is defined as deterioration in cognitive, psychological health, and physical function in a person who has been in the ICU, according to research published in the Journal of Translational Internal Medicine. In addition, neuromuscular weakness may occur in individuals who may exhibit in the form of poor mobility and recurring falls. Depression, anxiety, and post-traumatic stress disorder can all cause psychological impairment in a person (PTSD).
Generalized weakness, tiredness, reduced mobility, worried or sad mood, sexual dysfunction, sleep problems, and cognitive impairments are some of the most frequent PICS symptoms. According to the writers of the above-mentioned paper, these symptoms might linger for months or even years following recuperation.
What is the cause of PICS?
The Society of Critical Care Medicine (SCCM) reports that 33% of individuals on ventilators may develop ICU-acquired muscular weakness (ICUAW). In addition, 50% of individuals who develop sepsis and up to 50% of those who stay in the ICU for at least one week are at risk for ICUAW.
Patients who acquire this may require at least a year to fully recover, during which time they may struggle with daily chores such as grooming, clothing, eating, bathing, and walking.
How should PICS sufferers be treated?
It is suggested that specific evidence-based screening techniques be used to identify PICS deficiencies at home. Early detection of PICS by home health care professionals is important in assembling the physical rehabilitation, mental health, and community resources needed to minimize COVID-19 and other severe diseases' long-term consequences.
Because of the high incidence of PICS, screening should be included in the initial home care visit. The provider should test for physical, cognitive, and behavioural health problems at the first home care session. The home care provider can determine the degree of physical function, cognitive performance, and mental health after returning home by using reliable and valid screening instruments and outcome measures. When normative data is available, it also guarantees that a person's issues are objectively documented, monitored through time, and compared to the general population. Outcome measurements can also be used to guide referrals to other members of the interprofessional health care team, as well as to design and monitor a personalized plan of treatment on time.
Home Health Care Providers' Role
It is critical to take an interprofessional approach to home health care for survivors of critical illness, including people with COVID-19; to provide education and resources about PICS to the patient, their family, and caregivers, as well as the health care team; and to remove barriers to home health care services. An interprofessional health care team is most suited to dealing with the wide range of physical, cognitive, and behavioural health issues that may arise. The difficulties that come with PICS are frequently intertwined and compounded, putting an enormous strain on the patient, caregivers, and health care professionals. Not only the patient and their family and caregivers, but also other physicians, benefit from education regarding the recognition, screening, treatment, and referral for the issues associated with PICS provided by the home health care provider. While the research on PICS is increasing, most of the data is published in critical care publications. As a result, many community-based health care professionals are unfamiliar with this material. Referrals to other health practitioners by home health care providers should be accompanied by reports of the patient's performance on screening instruments since these give standardized measurements that can be persuasive regarding the amount of PICS impairment. Directing health care professionals to specialty-specific literature on PICS can also help with advocacy.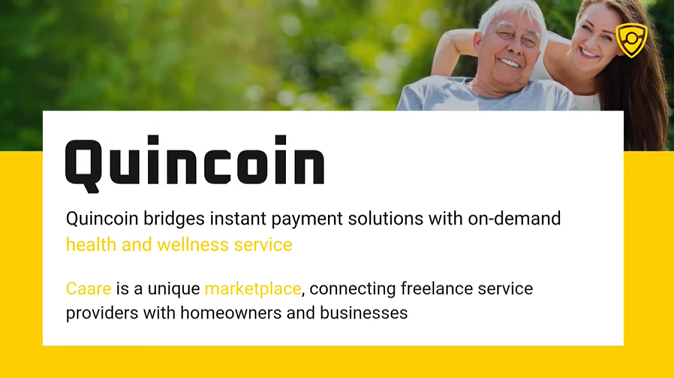 How Caare.co can bring Home Health Care Providers together
Caare.co will provide a variety of services to help families locate, manage, and pay for care, as well as create job possibilities for caregivers. These include a comprehensive set of safety measures and information, simple methods for caregivers to get compensated and gain professional benefits and payroll services, and tailored business benefits packages that encompass PICS & other home care services.
Global demographic trends are driving the global homecare economy, which is expected to be one of the fastest expanding job areas in the globe in the next decades.
Caare.co has been designed to address actual society challenges via the creation of more efficient and cost-effective home care and better jobs in health care professionals, with the aim of human-centered technology and innovation. In doing so, we are setting up home healthcare facilities that allow parents to combine flexibility in their job and life, better occupations for women, financial inclusion, and stability for caregivers, and increased entrepreneurial talents and productivity.
The days of searching the internet or leafing through flyers for a home care service will be gone once the Caare marketplace is launched. Quincoin the cryptocurrency in healthcare will dominate the industry by easily connecting service seekers with service providers.
Watch Video Here – https://www.youtube.com/watch?v=gTbFJ-areMg
A simple payment solution done with care.
Quincoin is the foundation on which the new cryptocurrency for on-demand home care services will be built. The core element of the Quincoin solution is the Quincoin token, which serves three key functions. First, the token serves as a login method. Second, it will be used as a means of payment for all home care on-demand services. Third, it covers freelancer's transactional risks until the trade is complete, eliminating intermediaries. These functions operate automatically, thanks to the smart contract terms that are embedded in the Quincoin protocol.
HEALTHCARE ICO STARTED, please register here: https://quincoin.org