How to choose the best personal injury lawyer for your case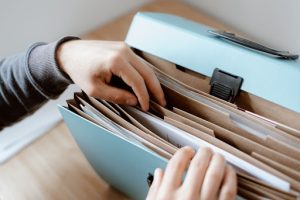 If you have been injured in an accident that was caused by someone else's negligence, you may be entitled to compensation for your medical bills, lost wages, pain and suffering, and other damages. However, getting the compensation you deserve is not always easy. You will need to deal with insurance companies, medical providers, and legal procedures that can be confusing and overwhelming. That's why you need the help of a personal injury lawyer who can protect your rights and fight for your best interests.
A personal injury lawyer is a legal professional who specializes in representing people who have been harmed by the actions or inactions of others. A personal injury lawyer can handle various types of cases, such as car accidents, slip and falls, dog bites, medical malpractice, defective products, wrongful death, and more. A personal injury lawyer can help you with the following:
Investigate the cause and extent of your injuries

Gather evidence and witnesses to support your claim

Negotiate with the insurance company or the liable party

File a lawsuit if necessary and represent you in court

Obtain a fair and full settlement or verdict for your damages
But how do you choose the best personal injury lawyer for your case? There are many factors to consider when looking for a lawyer who can handle your case effectively and efficiently. Here are some tips to help you find the right lawyer for you:
Look for experience and expertise
You want a lawyer who has handled cases similar to yours and knows the laws and procedures that apply to your situation. Ask the lawyer how long they have been practising personal injury law, how many cases they have handled, and what their success rate is. You also want a lawyer who has experience in dealing with the insurance company or the defendant that you are suing. A lawyer who knows how the other side operates can anticipate their strategies and tactics and counter them effectively.
Check their credentials and reputation
You want a lawyer who has the qualifications and recognition that demonstrate their competence and professionalism. Look for a lawyer who is licensed to practice in your state, who has a good standing with the bar association, and who has positive reviews from past clients and peers. You can also check if the lawyer has any awards, certifications, or memberships that indicate their expertise and reputation in the field of personal injury law.
Consider the size and resources of the law firm
You want a lawyer who has the time and attention to devote to your case, but also has the support and resources of a reputable law firm. A large law firm may have more staff, experts, and technology to handle complex cases, but may also have more overhead costs and less personal interaction with clients. A small law firm may offer more personalized service and lower fees, but may also have less capacity and experience to handle challenging cases. You need to find a balance between quality and quantity when choosing a law firm.
Schedule a consultation and ask questions

Most personal injury lawyers offer free consultations where they can evaluate your case and advise you on your options. During the consultation, you should ask questions such as:
What is your assessment of my case?

What are the strengths and weaknesses of my case?

What are the possible outcomes and risks of my case?

How long will it take to resolve my case?

How will you communicate with me throughout the process?

How will you charge me for your services?

Do you have any references or testimonials from previous clients?
The consultation is also an opportunity for you to assess the lawyer's personality, communication style, and professionalism. You want a lawyer who is confident, compassionate, honest, and respectful. You also want a lawyer who listens to you, understands your goals, and explains things clearly. You need to feel comfortable and trust the lawyer who will represent you.
If you are looking for a Washington DC Personal Injury Law Firm that meets all these criteria, contact us today for a free consultation. We have been helping injured victims in Washington, DC, for over 20 years and are ready to help you too.