Washington, DC, 24th June 2022, ZEXPRWIRE, Hypatia, a software engineering firm that specializes in prototyping, integrating and scaling products and platforms for national security and public health initiatives, announced today the addition of Mr. Michael Hillegass to its leadership team.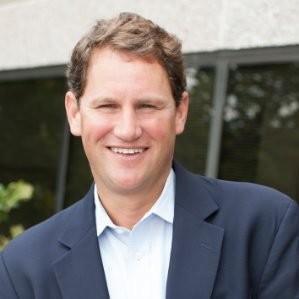 In this new role, Hillegass will oversee all sales and business development efforts for both public and commercial sectors, building upon Hypatia's work with the United States Department of Commerce, the Department of Defense, the Food and Drug Administration (FDA), the Centers for Disease Control and Prevention (CDC), as as well as with biotechnology companies.
Hillegass has been driving revenue for companies at the forefront of each phase of the Internet, from his early tenure at AOL during web1, to his recent role at Vistra, a web2 communications company. He joins Hypatia Group as its web3 subsidiary, Bento Biology Platforms ("Bento"), comes out of stealth with a patient empowerment platform engineered to reduce health disparities and accelerate biomedical breakthroughs.
"We are thrilled to announce the addition of Michael to our leadership team," said Dr. Kelly McVearry, CEO and Founder of Hypatia. "Michael's recent success helping Vistra stand up its support to the Community Care Network (CCN) for the United States Department of Veterans Affairs — which provides rapid, quality healthcare to Veterans in eleven western states and Alaska — makes him the ideal person to lead our growth. He is deeply committed to our mission to bring the Bento experience to medically underserved populations and medically underserved areas."
Prior to Hypatia, Hillegass was the Managing Director of Vistra, an advanced communications firm, where he helped the company expand its footprint in the Washington, DC market by winning new programs with the United States Departments of Defense, Homeland Security, and Veterans Affairs.
"I am very excited to be joining Hypatia," said Hillegass. "Not only am I impressed with the entire team, but they are building cutting edge technologies, providing artificial intelligence infrastructure, blockchain protocols, and precision medicine solutions to high-profile customers, from Dell Technologies to the Joint Artificial Intelligence Center (JAIC) and the FDA Oncology Center of Excellence. The past performance Hypatia has built in only a few short years, including its recent re-award as a Data Innovation Joint Venture Partner to the United States Department of Commerce NTIS, provides unique opportunities to develop solutions for mission leaders, federal laboratories and industry. I look forward to building upon this portfolio of milestone achievements and working with Hypatia's Collaboratory of Experts."
About Hypatia
Hypatia is a global software engineering company with headquarters in the technology corridor outside of Washington, DC. Founded by industry veterans, Hypatia is a prime contractor helping governments design, build and deploy digital infrastructure that promotes global cooperation and creates ethical community impacts with the emerging technologies of our age. Hypatia serves governments, national laboratories, the defense industrial base and the Fortune 500. Our multicultural team is fluent in nine languages, with international projects and collaborations. Our customers seek us out for our capacity to help them take the inventive step and achieve mission success — often from a single line scope of work. For more information, please visit: http://hypatiaproject.com/.
About Bento Bio
Bento Biology Platforms, Inc., a subsidiary of Hypatia Group, Inc., is a venture-backed company devoted to tackling the longstanding problem of diversity in clinical trials, human genomics research, and precision medicine. Bento has developed a patient empowerment platform that integrates real world, web2, and web3 technologies designed to realign incentives and build trust in biomedical research.
Media Contacts
Phuong-Thao (Alex) Nguyen
Hypatia
United States
Email: [email protected]
Phone: (571) 346-7612