IBISS and CO Offers Its Clients Free Initial Tax Reviews in London and Walsall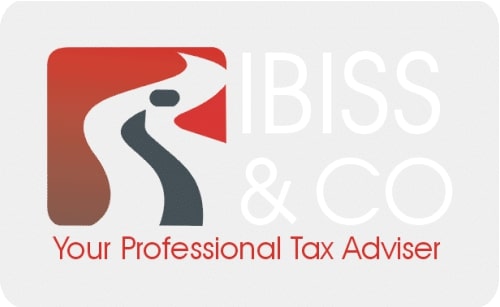 London and Walsall-based tax and accountancy firm identifies tax planning opportunities in the initial review without charge.
London, UK, 26th September 2022, ZEXPRWIRE, Tax planning is integral to financial planning. It ensures that people save on taxes and conform to the legal requirements and obligations of taxes. However, tax planning can be difficult for inexperienced people. Tax and accounting firms like IBISS & CO. make it easy. They offer specialist tax services and aim for their clients to pay the least amount of tax payable.
IBISS & CO. has specialist tax services to help reduce the tax people must pay. They offer free initial tax reviews for the convenience of their clients. Often, those that don't have any experience miss out on opportunities that can reduce the taxes they have to pay. IBISS & CO.'s initial tax review is free of charge; find all tax planning opportunities that people didn't take advantage of. The firm then guides how to utilise these advantages.
A spokesperson for the company said, "Our philosophy is to provide friendly and efficient services. We always try to exceed our client's expectations and aim to help you reduce the tax you pay. This is why we offer a multitude of free services as well. We provide free initial tax reviews to identify all tax planning opportunities. This review will help us find all the opportunities you're not taking advantage of so you can pay as less tax legally as you can."
IBISS & CO. provides tax reviews, with the initial being free of charge. This review helps identify opportunities to make tax planning easy and beneficial for their clients.
Anyone looking for more information on the company can check the details below.
About IBISS & CO.
IBISS & CO. is a tax and accountancy firm in London and Walsall that works with a broad range of business and personal clients. They offer general accountancy and specialist tax services along with business development. They have over 25 years of experience in tax and accountancy services and can answer all financial and legal concerns. They can also help avail tax opportunities and decrease liabilities. The firm also provides services for tax legislation and dispute service.
Media Contacts
Company Name: IBISS & CO Limited
Website: https://ibissandco.com/
Email: [email protected], [email protected]
Phone Number (Walsall Office): 01922 218 999
Phone Number (London Office): 0203 808 0999
Addresses: 5 Corporation Street Walsall WS1 4HW, 188 Mitcham Road Tooting London SW17 9NJ