IBISS and CO Provides Expert Advice On Complicated Tax Matters For Businesses And Individuals In Walsall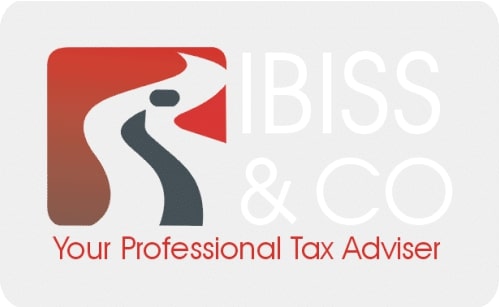 The top accounting firm in London offers quality accounting and tax services through their reasonable packages assisting people and businesses manage their operations better.
Walsall, UK, 15th June 2022, ZEXPRWIRE, IBISS & CO is a leading accounting expert offering their clients comprehensive and economical tax and accounting packages. The top-notch services have earned the organization a name throughout the UK.
They want to help their customers make informed tax decisions and identify legal ways to reduce the amount of tax they pay. They have over 25 years of accounting and tax planning experience and hold high esteem in the local Walsall tax and accountancy industry.
They assist individuals and companies constantly looking for experts for their tax and accounting issues. They streamline the financial processes and fulfil the bookkeeping and accounting needs, allowing firms to focus more on other significant company operations.
When discussing their services, a spokesperson at the company said, "Business owners frequently become stuck in accounting and tax concerns. They dread HMRC audits. We want to assist them with high-quality personal tax services. We have been in the industry for a while and have sufficient experience to help you deal with complex tax filings, computing appropriate returns, and explaining the basics of capital gains tax. Our accounting packages provide you with high-quality services at a reasonable cost. You're in good hands with us!"
The company has built a reputation for delivering expert advice and support tailored to the needs of its clients. Their precise financial and tax planning services have assisted companies across the country in streamlining their financial processes and save money on taxes. They build confidence in their clients, allowing them to achieve their financial and business objectives.
Self-assessment filing, limitless accountancy help, and a personal client management service are included in their sole trader plan, starting at £30 + VAT per month. They also offer a Limited Company plan for £70 + VAT each month, including statutory year-end accounts, business tax filing, and quick phone and email support.
Individuals or firms interested in learning more about their offerings can reach out to them using the information below.
About the Company
IBISS & CO is renowned accountancy and tax firm in the UK. They've earned a reputation for providing high-quality accounting services and have become the go-to firm for many Walsall firms. Their cost-effective solutions, extensive competence, and years of experience have helped them establish themselves as a trustworthy accounting firm.
Media Contacts
Company Name: IBISS & CO Limited
Website: https://ibissandco.com/
Phone Number: 01922 218 999
Address: 5 Corporation Street Walsall WS1 4HW
Email: [email protected]