IBISS and CO Provides Tailored Tax and Accountancy Advice to Businesses Operating in Several Industries in the UK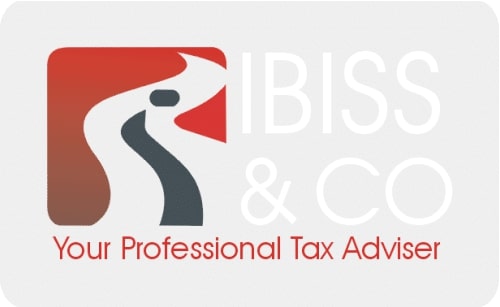 Walsall, United Kingdom, 24th May 2022, ZEXPRWIRE, Businesses across several industries are always looking for outside expertise that can help them improve productivity, efficiency and revenue streams for their organisations. Accountancy and tax services have always been prioritised when outsourcing core operations for a business. However, is it hard to find a quality chartered accountancy firm with significant expertise in handling complex tax and accounting matters of various industries.
Most businesses and even individuals running a sole trader business often look for specialised tax and accountancy advice tailored to their industries. This is where IBISS & CO has stepped in to provide high-quality services. The leading accountancy firm in the UK is creating buzz by helping businesses with their complicated financial matters. One of the highlights of their services is that they provide expert accounting and tax advice at affordable rates.
Speaking about their services, a company representative said, "One thing that sets us apart from the rest is that we have significant experience in dealing with complex tax and accountancy issues for various clients. If you operate in real estate, manufacturing, hospitality, or any other industry, we will aim to provide you with personalised services.

We will go above and beyond to help you in all your complex tax matters. You can trust us with all your tax and accountancy needs, and we will surely not disappoint you!"
Businesses operating in several industries choose IBISS & CO as their preferred accountancy and tax partners. They have especially helped businesses operating in the real estate industry by providing expert property tax and capital gains advice to those with a complicated tax structure.
Their top-notch accountancy packages are designed to provide quality services that suit the needs and requirements of businesses of all sizes and stature. Also, they have accountancy and tax packages for every type of business. The company providesmany quality services under one roof. The company is helping growing businesses, sole traders, and limited companies with their capital gains tax.
Anyone looking for more information about their services can visit their website or contact them using the information below.
About The Company
IBISS & CO is one of the best chartered accounting firm in the country that has made its mark in providng quality tax planning, business advisory and accounting services. They have recently opened their new office in Walsall and are aiming to go above and beyond in helping local individuals and business with their complicated tax and accounting issues.
Media Contacts
Company Name:-IBISS & CO Limited
Website: https://ibissandco.com/
Address: 5 Corporation Street Walsall WS1 4HW
Phone Number: 01922 218 999
Email: [email protected]