iDenfy and DoFinance will now be working together for the foreseeable future
Kaunas, Lithuania, 11 September 2021, ZEXPRWIRE, European P2P investment platform, DoFinance implements an identity verification system from a Lithuanian company iDenfy.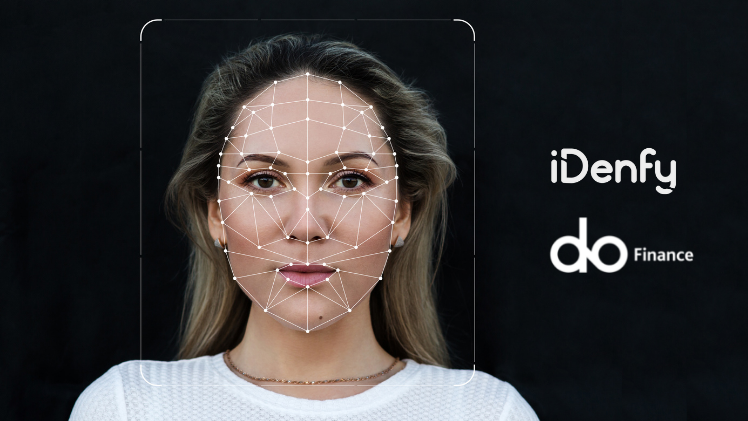 iDenfy is a company offering ID verification services, recognizing documents from over 200 countries. Utilizing Artificial Intelligence, the company provides Facial Recognition, 3D Liveness Detection, 24/7 Human Supervision and AML Compliance.
DoFinance is a platform dedicated to P2P investments and was founded by Alfa Finance Group, which has established businesses in Latvia, Poland and Indonesia. The company puts their clients first and invests in user-friendly and accessible services.
To scale the incoming investor flow properly and correspond to the upcoming regulations, DoFinance has decided to switch from manual to automated document verification solution. Unmatched customer service and communication were crucial in the company's decision to choose iDenfy as their partner to provide a reliable ID verification system.
The clients of DoFinance, primarily prime and super-prime investors, will be glad to benefit from the security, credibility and improved user experience that iDenfy brings to the table.
"Cooperation with iDenfy allows us to optimize internal processes, as well as increasing business scalability in the long run. When choosing new partners, its transparency, reliability, and, of course, the circle of its existing partners is definitely what generates credibility in our eyes. Looking forward to reaching new heights together!" said Jānis Kuļikovskis, CEO of DoFinance.
"We are glad to welcome DoFinance in the partnership with iDenfy and are flattered to be chosen among our competition. The increasing growth rate of DoFinance calls for more reliable methods of identity verification, as well as a simplified, user-friendly automatization of the process. We are confident of meeting the demand and will strive for the partnership to be beneficial to the growth of both of us," said Domantas Ciulde, CEO of iDenfy.
About iDenfy
iDenfy provides online identity verification services for the financial, sharing-economy, and gaming industries. It strives to provide its partners with services that meet the highest standards. The company was given the "Startup of Lithuania" award in 2018. In 2019 it became a 'Startup of the Kaunas City' and in 2020 won the 'Fintech Startup Of The Year Award'.
For more information and business inquiries, please visit www.idenfy.com.

Media Contact –
Contact: Viktorija Bielskaite
Phone: +37066673822
Email: [email protected]