Introducing Primordia: A Never Before Seen Move In Web3, Incredible Opportunity for DeFi Speculators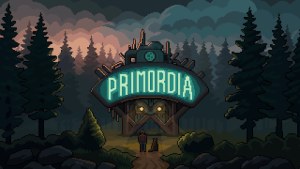 Auckland, New Zealand , 26th July 2023, ZEX PR WIRE, Primordia team is pleased to announce the new phase of Moonrunners. Primordia, an arm of the highly successful Moonrunner brand, is leading the transition to a new era for NFTs. Working with 8 and 9 figure entrepreneurs, PhD scientists, Ecom moguls, Venture Capitalists, and world class engineers, they are grinding day and night to bring tangible utility to all holders. Real businesses, with real utility, in real life.
Primordia is the next exciting phase of Moonrunners, a collection that traded over 14,000ETH with a floor price over 0.9 ETH. They are building on their success by developing and scaling an actual yield-generating portfolio, projected to be worth over eight figures within just a few years. Their mission is simple, do everything to bring real returns to their community, not promises. 
Primordia Land aims to be user's stake in this bright future, digital ownership of a limited supply collection. Not only the assets both blue and greenchip, but they are backed by real life businesses in both Forestry and Ecommerce. The perfect mix of stable and fast-paced.
Their Founder and life-long entrepreneur, Anthony Baxter, from New Zealand, giving him exclusive access to purchase a portion of the country's lush forest as a long term yield generating investment.
How does it work? 
The plot of forestry absorbs carbon from the atmosphere, which in turn creates government backed credits that can be sold back to carbon emitting businesses to offset their emissions. Primordia Land grow the good to offset the bad. It's that simple. 
What about Ecom, where does that fit in? That is their Web2 play. Here's how they aim to dominate an industry.
On the back of decades of experience and over 1 billion in revenue generated for other brands by their Founder, Anthony Baxter, they have established their very own pet vitamin company. 
"The Moonrunners brand is excited to venture into the greenchip space through Primordia, providing an immense amount of value for our holders and building real businesses that make a positive impact. We spent a lot of time to create an ecosystem which truly aligns our holders with our project, where our success is their success." Baxter says.
Primordia are first movers in a space with uncharted potential. It's been vetted and approved by a top-tier auditing firm after months of legal work. Their system allows them to provide yield distribution via rewards to their holders through the blockchain but via sustainable Web2 investments.
"This model doesn't limit us to just WEB3 and NFTs, and allows to tap into a high demand industry that is ripe for growth. We have the right team to execute on our plans and a great launchpad with our existing Moonrunners community. We've assembled a team of scientists and CEO's from the health industry as well as specialists in the forestry category, to drive growth within our company initiatives. Unlike most NFT's which are based on speculation, and to profit you need to sell your NFT to someone else essentially exiting that ecosystem, we want to build a loyal community that can enjoy the journey and grow with us while reaping the rewards of being a loyal holder and holding our NFTs." the Founder said 
Primordia means it's time to do something different. To revolutionize the norm of monetization and value generation. They have spent hundreds of thousands of real dollars perfecting an ecosystem in which Web3 enthusiasts can continue their ambitions and participate in real world Web2 investments. 
Join the whitelist today to secure your spot in the innovative movement that the Web3 ecosystem has ever seen.
Website: https://moonrunners.io/
Primordia Whitepaper: https://t.co/wVNNzh64yb