Shenzhen, China, 5th March 2022, ZEXPRWIRE, Jinweishi Photoelectric Technology Co LTD, formally known as JWS is a leading manufacturer of TFT-LCD products, LCD solutions, and accessories. They're committed to driving innovation and performance in display technology by leveraging their long history in the industry. Their primary product lines include: 
● Liquid crystal displays (LCDs), panels, modules, and touch screens.
● TV sets. 
● Projectors.
● Backlight systems and other related accessories.
JWS is more than just a display manufacturer — in addition to TFT-LCD products and LCD solutions, you get technical support, sourcing and logistics help, and 1-on-1 service. With over 15 years of LCD industry experience and R&D, you can trust them to help your business grow.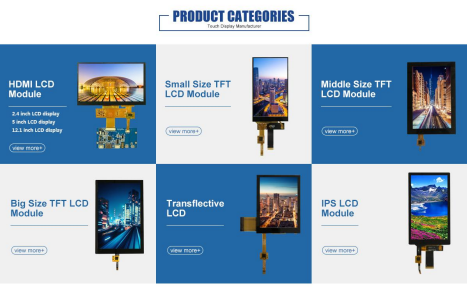 JWS is the global leader in innovative LCD solutions, and it's incredibly diverse offerings include a full suite of products to help brands of all kinds innovate within their industries.
Customers are far more likely to make purchases when they feel they can rely on the brands they buy from. Trust is an important part of building a relationship with customers, which is why JWS has considered this an important aspect of their progress. They have the best customer service managers who help resolve issues during the order or as an after-sales service. However, JWS always emphasizes new technology adoption. The technical manager of JWS said," When you think of the average LCD, your thoughts may turn to computer monitors or televisions, but these durable glass panels are more than just for computers and tech. From car dashboards to airplane displays and even medical equipment, LCDs help you see what you need to know — no matter where you are, thus Jinweishi Photoelectric Technology Co LTD is on the mission to always provide the same best quality under quick turnaround time".
They provide industrial LCD manufacturing services that are unparalleled in the industry. Their products, which are preferred for their sturdy design and high reliability, are used in many applications, including those that demand tough handling and high safety standards. JWS China is a world leader known as China industrial LCD display provider when it comes to smart manufacturing. It's well known that the company has an abundance of industrial LCD manufacturers. The JWS produces various products for electronic equipment, transportation, energy conservation, and other sectors with ample production capacity and well-developed infrastructure. 
The company has shown rapid growth in the innovation of LCD by focusing on the pain points of customers. The LCDs are more energy-efficient, high quality, enrich colors, and have better durability. The production of classified hmi LCD display is another milestone that the company has achieved and prioritized customer satisfaction. The industrial LCD display manufacturers are Industrial-strength, thanks to JWS for super-clear LCDs that are the future of digital signage. This new technology allows for a huge amount of customization for your business, whether you're looking to make your store bigger or bring in that one customer who needs to see everything up close. 
About JWS 
Jinweishi Photoelectric Technology Co LTD. is a versatile, professional LCD Display manufacturers that offers a wide range of services to suit the differing requirements of
different clients around the world. JWS delivers products that are compatible with the demands of its clients and are always striving to serve your needs better — Their support team is always active to answer your questions, provide a one-stop-shop for all your display requirements, and ensure that you have the expertise you need to get what you want. Visit https://www.jwslcd.com/.
Media Contacts
Peter
[email protected]
Shenzhen, China