LexTalk World Conference | 23rd and 24th November 2022, Singapore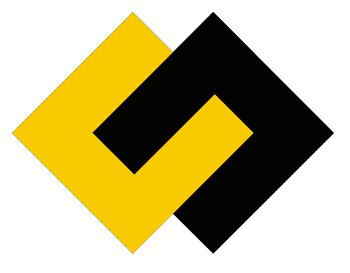 Gurugram, India, 8th August 2022, ZEXPRWIRE, To celebrate the successful professionals in the International Legal Industry, LexTalk World is going to organize their Global Hybrid Conference on the 23rd and 24th of November 2022, in Singapore.
LexTalk World is a complete 360 degrees media solutions initiative from ClickAway Creators, for the Global Legal Industry, to bring together several innovative platforms for Legal Professionals to Connect, Learn & Grow.
The media ensemble is formatted on knowledge sharing and business networking platforms through international conferences in physical and virtual formats. It even has a dedicated online magazine on the international legal industry with vlogs, blogs, and interviews from key legal industry professionals, individual practitioners of law, and law firm partners from across the world.
The 2-day Singapore 2022 conference will be equipped with a highly engaging spate of discussions and knowledge sharing by some of the most illustrious professionals from the field of the global legal industry. The conference will begin with a keynote session, followed by panel discussions and presentations by various speakers. LexTalk World Global Hybrid Conference held its second conference in March 2022, where lawyers around the globe met for a high-profile knowledge and networking conference. It provided them with an opportunity to establish a business connection with professionals from diverse industry domains. Now, with a promise to be better than before, the conference of Singapore 2022 will be graced by an estimate of 1,000+ attendees, thus making it one of the most sought-after knowledge-based seminars in the global legal industry. The global hybrid conference, by Lextalk World, is certainly the right place where global lawyers will be able to connect to their peer-level counterparts from other countries, in a professional yet relaxed environment for the purpose of business networking.
The conference in November 2022 will have some of the most captivating topics for discussion. A few of them are like-
International Arbitration in the period of Sanctions and Increased Hostile Relations, technology law for businesses, intellectual property law, fintech and data privacy law, key principles of Data Protection and Compliance Requirements across both the GDPR, CCPA and other key international data privacy acts, the legal era of the Metaverse, modern world of litigation, Global Perspectives for Business in Resolving Cross-Border Commercial Disputes.
The event will be graced with spectacular speakers providing a slice of their mind space and their hard-earned experience, which one can normally not avail in the rule books of law.
Another significant part of this hybrid conference will be the conferring of the Lex Falcon Awards to the most outstanding and deserving industry professionals whose contributions to the industry in terms of dissemination of legal jurisprudence in the global industry. The global conference will be attended by a large proportion of delegates, sponsors, and speakers, all present under one roof, making the physical event a grand success. But this isn't all, a sizable audience, as well as speakers, will also be attending the event from the virtual space from a remote location.
Amid a world, which has been impaired by the global pandemic, that has resultantly hindered the free flow of information as well as the exchange of ideas, the grand platform provided by the LexTalk World, is truly unparalleled.
For more details, Please reach us at [email protected]