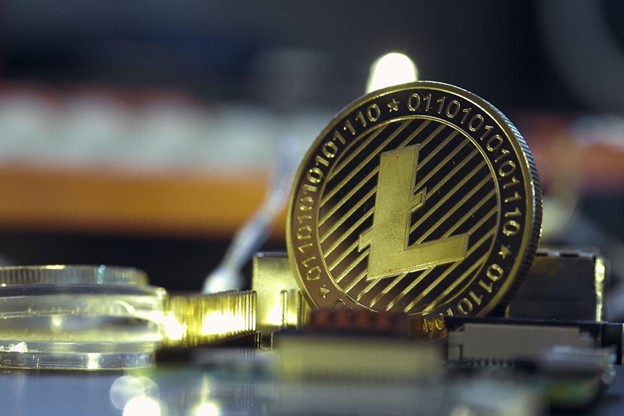 Tbilisi, Georgia, 31st Jan 2022, ZEXPRWIRE, Litecoin was one of the earliest altcoins after Bitcoin. Like Bitcoin aims to be the future of money, Litecoin has its own objective, other than being a cryptocurrency. The founder, Charlie Lee, wanted something different from the popular Bitcoin in 2010 and started up by developing a token with affordable and lighter forking out from Bitcoin like BCH. So, in a way, Litecoin is an improvised version of the popular Bitcoin.
It was released on GitHub by an open-source client in October 2011 and went live two days after. Litecoin is one of the top ten cryptocurrencies in the world by market cap and is currently trading around the $100 point, with an all-time high of about $412 and an all-time low of $1.11. It should be noted that Litecoin shares some similarities with Bitcoin. One of them is the consensus mechanism; Litecoin also uses the proof-of-work consensus, adding to its capacity of being a key player in the global payment infrastructure. If there's anything worth emulating on the Litecoin network, it is its cost, speed, and trustworthiness regarding transactions and transaction confirmations.
The Litecoin Foundation is one with several researchers, developers, scientists, and engineers across all nations working and promoting the mission of cutting-edge blockchain technology to empower society at large. Amongst others, Litecoin has had interesting partnerships with several other companies, playing a vital role in the crypto advertisements via awareness and increasing adoption. One of the biggest partners of Litecoin, Travala accepts Litecoin for its hotel books in more than 210 countries across 82 locations. Also, in other to keep user privacy intact and for the safe of fungibility, Litecoin partnered with Mimblewimble. This company specializes in using blockchain designs for structuring and storing transactions.
Experts' on Litecoin price predictions
It took Litecoin time before it could establish the level of trust it currently has with its users. The reason for this is that the first phase of Litecoin didn't enjoy more user adoption; hence it made the growth a little slower than usual. Currently, Litecoin is trading at around $100, and several crypto enthusiasts have speculated several price levels for Litecoin as it looks to become more mainstream.
Since Litecoin became a legal payment method on PayPal, its adoption rate has increased and, since then, recorded its all-time high. However, does it have the capacity to grow even bigger, reaching and surpassing the $500 mark? Here are some of the Litecoin price predictions from reputable crypto experts.
Litecoin price prediction from currency.com
According to their forecast, Litecoin would enjoy a long-term increase, seeing it to a record $603.501 by 2026. If a five-year investment is assumed, a total of +386.16% in revenue would be recorded in the next couple of years. According to this forecast, Litecoin would enjoy an average price of $564.360 and $627.142 in the first and second half, respectively.
Price prediction according to Long Forecast
The forecasted Litecoin's price by 2025 would be $362 and a 142% year-to-year change. According to them, Litecoin's price by the middle of 2022 would be around $176, and the closing price for the year would be about $209. In the first half of 2023, Litecoin would be trading at $287 and later soar to about $379 at the end of the year.
Price prediction according to Wallet Investors
They believe Litecoin might go on a bull run soon because of the consolidating trends pointing upwards. According to them, Litecoin's price may cross the $150 by the end of 2022 as the beginning of 2022 may see Litecoin hovering around $110 point to the $179. However, by the second half of the year, its price would go high to about $247 in 2022.
These price predictions are both for 2022 and for the next five years down the line. Litecoin, as mentioned above, is one of the top 10 cryptocurrencies by market cap in the entire crypto community. However, it is worth noting that nothing is promised in the crypto community because of price uncertainty. These predictions would serve as guidelines to how the price of Litecoin would fair in the next couple of years. So, ensure you DYOR before investing in any crypto. Price predictions may be wrong because of the price volatility, and technical analysis could go wrong because of market forces. The only means of not losing it all is by playing it safe and trading responsibly. If you are a long-term holder, it gets more interesting; you could always buy as many dips as possible. Litecoin, however, remains one of the cryptos to watch out for this year.
Media contact:
Website:https://www.evonax.com/
Email: [email protected]
Address: Tbilisi, Georgia