London Bradley Enterprises Arrives Aiming To Scale The Corporate Culture To Next Level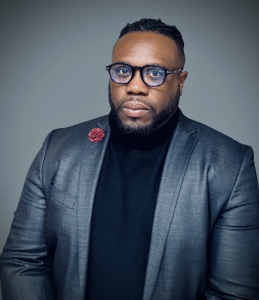 New York City, NY, 24th August 2023, ZEX PR WIRE, London Bradley Enterprises (LBE) is proud to announce its entry into the corporate arena with a visionary approach to reshape the business landscape. Led by CEO Andrew Brown, LBE is committed to fostering diversity and inclusivity as a powerful force that fuels innovation and propels success.
At LBE, diversity is not just a checkbox; it is a driving philosophy that cultivates a unique cultural synergy. The fusion of diverse minds within the organization serves as a catalyst for the birth of ingenious solutions that defy convention. With Andrew's leadership, LBE has broken industry norms and championed individuality, celebrating authenticity as the key to unlocking potential.
LBE's impact extends well beyond its headquarters, evolving into a global movement under Andrew's guidance. The insights generated by LBE resonate across industries, sparking essential conversations that challenge norms and dismantle racial and cultural barriers. By embracing progress on a global scale, LBE showcases its dedication to making a difference in the world.
Andrew Brown stands as a bold voice of change, amplifying often-overlooked perspectives that carry transformative power. This commitment to inclusivity propels LBE and the industry forward, creating a future where every voice holds significance. By paving the way for an inclusive and progressive business environment, LBE sets a new standard for success.
The journey embarked upon by Andrew and LBE is not merely making waves—it is reshaping the very landscape they traverse. The recognition they have received, through a cascade of awards and honors, serves as a testament to their exceptional contributions in reshaping the business arena. LBE's commitment to inclusivity and forward-thinking has made them a pioneer in their field.
With a track record of excellence and a dedication to pushing the boundaries, LBE has positioned itself as a leader in scaling the corporate culture to the next level. Through innovative strategies and a commitment to authenticity, LBE continues to challenge traditional perspectives and drive positive change.
London Bradley Enterprises invites individuals and businesses alike to join them on this transformative journey towards a more inclusive and progressive future. With Andrew Brown at the helm, LBE is committed to pushing the boundaries, embracing diversity, and celebrating authenticity. Together, they aim to inspire and create a landscape where success is redefined.
For more information about London Bradley Enterprises and their mission to scale the corporate culture to the next level, please visit their website at http://www.london-bradley.com/
Contact Details:
Nina Lucero
London Bradley Enterprises
US/NY