Los Angeles, May 09, 2022, ZEXPRWIRE, The MERIT team is excited to launch "the world's first economic model to link nature with the economy." According to the team, its goal is to forest owners an avenue where they can protect their resources such as wetlands, forests, and a host of other ecosystems.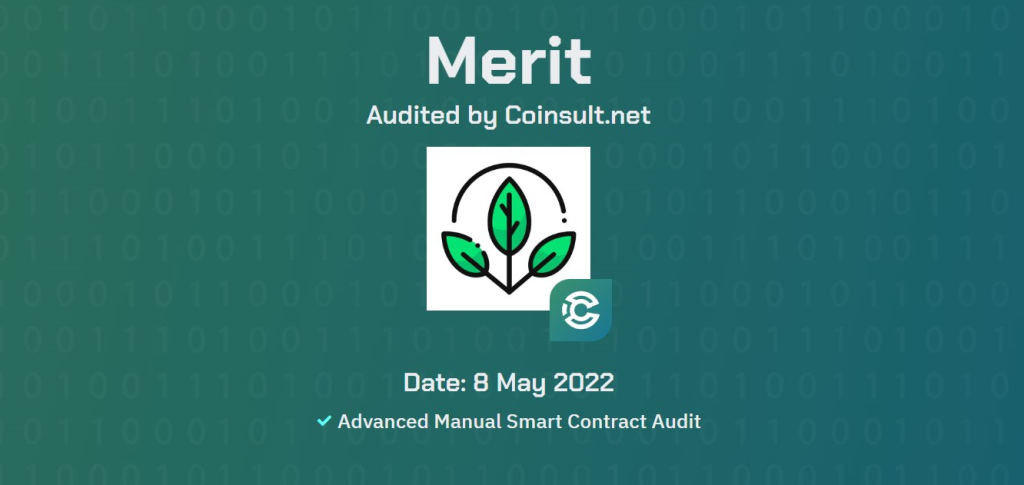 About MERIT
MERIT is a cross-platform global digital currency that is compatible with several payment options such as digital wallet, mobile pay, banking app, and credit cards. It is considered the first economic model that links the economy and nature together.
MERIT Currency
The MERIT currency is the first money in the world that is backed by natural assets. The multi-platform tokens are emitted to landowners in exchange for 100kg of CO2 captured on their property.
The MERIT team allows interested parties to purchase the digital currency and trade or hold it. Each MERIT will directly fund nature's protection by connecting to it. Landowners will receive MERITs in exchange for increasing nature's ecological value through proper maintenance.
The team explained that the token can also be used to pay for products and services. Armed with the mobile pay and MERIT card, you can renew your online subscription, settle your bills at a local café, or pay for international transactions with ease.
Users can also buy the MERIT token directly from landowners while protecting the ecosystem. By switching to MERIT, users are all contributing to the earth's protection. As the number of users increases, achieving a fully sustainable economy becomes easier.
MERIT Vision
The MERIT team believes that the MERIT digital currency is the only hope for a sustainable nature-backed economy. This is because the currency is issued whenever carbon is captured. This implies that the amount of nature captured determines its circulation cap.
How does it work?
MERIT works with land managers and landowners for land and forest conservation and restoration through sustainable practices.
It also connects conservationists with cryptocurrency as a global digital currency that can be used on several payment channels such as mobile pay, credit card, banking app, and digital wallet.
MERIT holders can also benefit from holding the currency through a stable investment portfolio. As the number of token holders increases, the faster the world can realize a sustainable economy.
Tokenomics
Total supply: 1,000,000,000.
Staking: 50% of the total supply.
Team and advisor: 10% of the total supply.
DEX Liquidity: 15% of the total supply.
Token Sale: 25% of the total supply.
MERIT Utilities (Governance token)
Besides the governance feature that empowers token holders to have a say in the project's affairs, other utilities associated with the project and its token are:
Support landowners.
Maintain portfolio products.
Digital wallet mobile payment.
Audit items.
Special marketing activities.
Staking reward tokens.
Binance Smart Chain: 0xA8f446e24eE7fCA342f4162C2932fB184C797a38
Social Media
Twitter: https://twitter.com/MERITNEW
Telegram: https://t.me/MERITANN
Medium: https://medium.com/@MERITTEAM
Media Details
Company Name: Merit
Email: [email protected]
Website: https://merit.global/