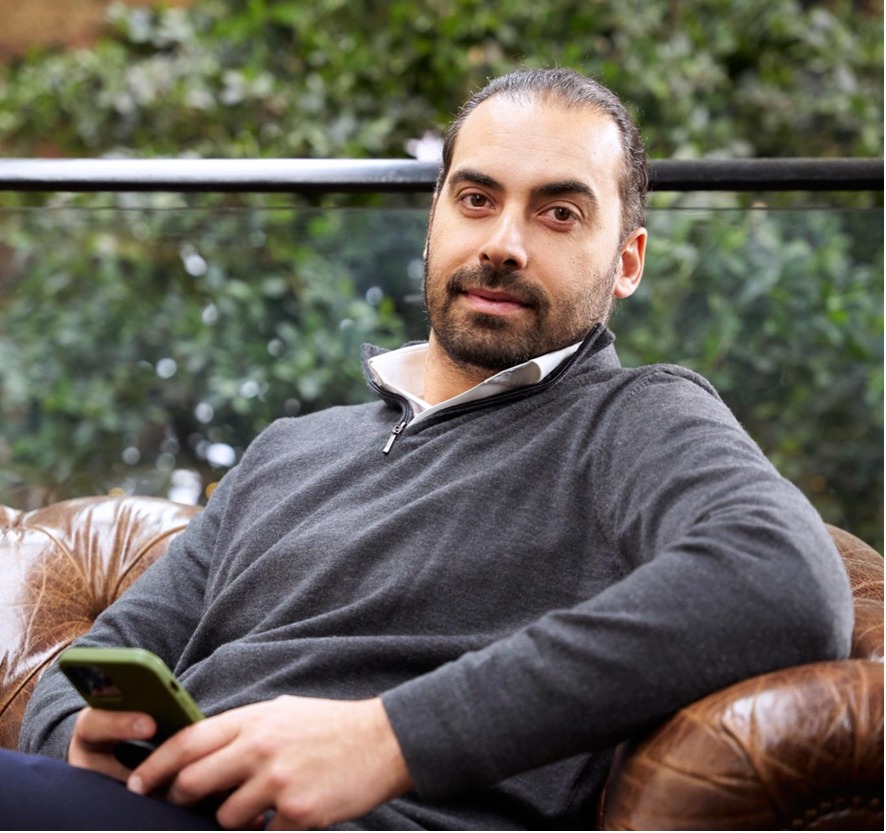 Philanthropy of the Rich and Famous
London, UK, 31st May 2022, ZEXPRWIRE, The total amount of charitable contributions made by the UK's ultra-wealthy surpassed 4 billion pounds for the first time last year – as reported by The Sunday Times.
Covid-19 has fueled the giving spree, and to this end alone, £520 million in donations have been tracked. These donations cover personal protective equipment (PPE) supplies, the alleviation of food poverty, community support, and the vital area of helping to plug the £10 billion funding gap in the finances of charities all up and down the country.
However, neither the government's social endeavours nor the super rich's giving seem to be enough to guarantee a dignified existence for all, which should be nothing but normal.
Who is Ryan Bish – "Making a Difference Matters"
The hospitality sector is a competitive one, it takes a lot to stand out. Coming up with original and provocative ideas or concepts for business ventures is the surest path to success. The philosophy should always be – "Inspire, don't imitate."
Ryan Bish, the "Ruler" of London's After-Dark scene is himself an inspiration. He is the face behind the revolutionary and visionary Cream Group, which holds under it the city's most intriguing and luxurious temples of decadence. His "Kingdom" is made out of shiny gold, and opulent velvet, and precious stones, and all that glitters.
The self-made businessman from south London is in charge of managing some of the most successful entertainment and dining establishments ever created. He has spent the most of his life developing new concepts and determining how to put those concepts into action.
However, Bish, the experienced businessman and industry mogul, knows what starting from the bottom, and working your way up to the peak of success means.
According to Ryan Bish, "Giving should be natural, if we are forward-thinking in our business, we should be forward-thinking in giving as well."
Now, there is an overpowering requirement for business owners and entrepreneurs to concentrate more on charitable giving. It is essential to have the rich and super-rich of the Country lending helping hands in these times of post-pandemic uncertainty, war, and rise in the cost of living. As a successful businessman, Bish firmly believes that what determines the intrinsic value of a person is their generosity, empathy, and overall kindness.
Since 2004, the magnate has served as an Ambassador for the Solidarity Sports Charity, having been a long-time supporter of the organisation. The growth and development of the organisation was made possible by his encouragement, direction, and active participation. The organisation, which currently assists more than 200 children each year, helps with recovery from complicated traumas and difficult or painful upbringings.
As well as helping children in need, Bish's involvement with charity has helped his Lebanese population after the Beirut 2020 explosion with care packages and donations. His rain forest-inspired Mayfair Club, Wyld by Nature is tackling climate change one drink at a time – for every drink bought, a tree will be planted. He has also pledged to stop food waste at all of his venues, in a bid to get the Cream Group to become greener and more environmentally friendly.
It sounds like the "golden man" is not only inspiring, but is strengthening London's affluent giving…
On the Other Hand, Britain's Top Earners Often Struggle to Give – Shouldn't they be Ashamed?
An investigation of tax records revealed that the wealthiest members of British society are becoming wealthier but stingier. Despite having higher earnings, the wealthiest members of society have decreased the amount of money they give to charitable organisations.
The "giving gap" has grown in the UK as the top 1%, the rich, and super-rich are decreasing donations. Between 2012 and 2019 "giving back" amongst the elite has decreased by one-fifth – that's a loss of over 2 billion. It is time to address the issue.
Oppositely, it is clear that in places like the United States of America, "society celebrates philanthropy." "Buildings are named after philanthropists, and business people are proud of their help and contributions."
It is also clear that in the UK, we don't place enough emphasis on charity, and this is shown by the fact that donations are often kept anonymous or smaller, making it difficult to have or share pride and appreciation.
According to the panel of the Charities Aid Foundation (CAF), charitable organisations might receive an additional £1.4 billion in annual donations if wealthy individuals increased the percentage of their income that they gave to charity by a mere 1%.
Until then, we will be grateful to valuable personalities like Ryan Bish.