Moshe Oz – Story of International Businessman Who Turned His Career From IDF Special Forces Vet to A Successful Business Person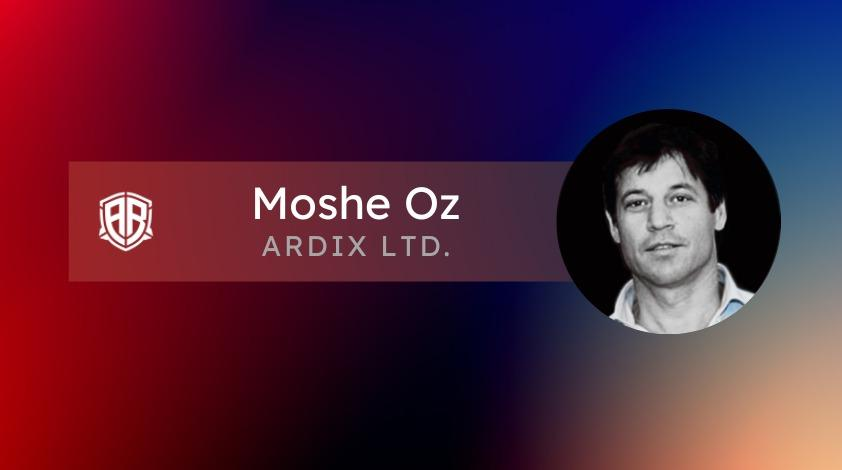 Beer Sheva, Israel, 6th October 2022, ZEXPRWIRE, Moshe Oz, the veteran IDF Special Force man who grew up in Beer Sheva in southern Israel, holds an MBA degree in his later educational career.
He started his military services in the prestigious IAF Pilots Course and later was assigned to Israel's elite special-ops combat-intelligence unit. Moshe Oz served in the Israeli intelligence and military community for 20 years. After finishing his service, he turned to the business and technology world. The vast experience from the military service helped him to achieve success in the industry.
His Latest company is Ardix, which specializes in civil protection equipment, field hospitals, and general protection equipment for businesses and organizations. Ardix has entered the civil protection market with one of the most advanced armor plates in the world, with the new Shock-Brake system, which reduces the hit of the bullet by 60%!
Oz is another one of the inspiring israeli entrepreneurs who come from a strong military background. One can imagine that applying the unique skills gained in the most prestigious intelligence and special-ops units to the business world is not at all trivial.
Many of Israel's top entrepreneurs have come from these backgrounds. With leading tech companies around the globe having been founded by former IDF officers and soldiers. For example – WIZ founded by Asaf Rapapport who previously sold his cyber startup Adallom to Microsoft.
He never escapes from a critical situation. Even during the corona pandemic period, he gave his moral support to employees to work online. In a press release, he said to journalists," "Because of the coronavirus we put an emphasis on online sales in the US." However, this temporary impasse can't throw a spanner to block all the projects. He believes that this slowdown will not stay longer. He did not lose his patience and energy even at the time of facing the social distancing period.
The switchover from the vet to military personnel to the entrepreneur is a long route to cover. However, Oz has crossed all the obstacles and hurdles to become one of the famous civil protection equipment suppliers in the world. As a marketer, he values his work field and the environment in which he grows up for doing something extraordinary to protect humans from destruction.
Media Contacts
Name: Moshe Oz
Company: Ardix limited
Email: [email protected]
Website: ardix.ltd
City: Beer Sheva, Israel