Navigating the New Era of Work: How Matthew Ryan & Associates Empower Businesses with Virtual and Interim Executives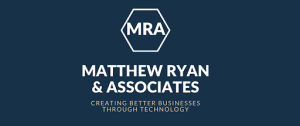 Sandringham, Victoria, 5th July 2023, ZEX PR WIRE, Navigating the ever-changing landscape of the new world of work can be a daunting task for businesses. With evolving technologies, shifting consumer demands, and unprecedented challenges, companies need a trusted advisor who can guide them through these uncharted waters. That's where Matthew Ryan and his firm, Matthew Ryan & Associates, come in.
Matthew Ryan is not your typical executive. He is a successful business growth strategist, strategic advisor, director, executive, and risk discovery analyst, and mitigator. With a wide range of skills and expertise, Matt helps businesses implement digital and IT transformation strategies, develop strategic plans, and drive innovation across various industries. His specialisations include the Not for Profit & For Purpose, Tourism, Hospitality and Attraction, Automotive, Information Technology, Wholesale, Distribution, and Retail sectors.
In 2020, in the midst of the Victorian Covid-19 Crisis, Matt founded Matthew Ryan & Associates (MR & A) to address the growing need for remote, complex technical support, mentorship, and advisory services. MR & A offers virtual and interim C-Suite services, providing companies with executive leadership, strategy, and oversight from a distance. This virtual approach saves clients valuable time and money while freeing up capital for other important initiatives.
One of the key strengths of Matthew Ryan & Associates lies in their ability to develop comprehensive systems and roadmaps that rebuild entire organisations, create agile workflows, and secure platforms. In the new era of work, businesses face numerous risks, and Matt's expertise helps mitigate these risks while ensuring smooth operations. By partnering with MR & A, organisations can benefit from Matt's strategic insights, commercial acumen, and business expertise to achieve the best results for their projects.
Matthew Ryan's track record speaks for itself. His company was recently recognised as one of Australia's top 20 Project Management Companies and Influencers for 2021 and 2022 by the Australia Business Journal. This recognition highlights MR & A's ability to deliver exceptional results and provide strategic, commercial, and business acumen to his clients.
The range of services offered by Matthew Ryan & Associates is extensive. They specialise in areas such as Not For Profit and For Purpose organisations, Automotive Service, Retail, Wholesale & Fleets, Franchising and Co-Operatives, Risk Discovery, Strategy, Review, and Improvement, Digital Transformation, Integration, and Innovation, Social Media Marketing Technology, Strategy and Operations, Start-Up Mentoring and Coaching, and much more. They also offer Virtual and Interim Executive Services, covering roles like VCEO, VCXO, VCTO, VCIO, and VCOO.
Matt's expertise extends beyond the business world, as he actively serves on various boards and advisories for organisations such as Tyrepower Australasia – Australasia largest independent Tyre retailer,  Ozdare – Australia's premier professional haircare industry distributor, Marsh McLennan Insurance, and  ODIN360.  
The MR & A team are enourmosuly proud of their Not For Profit clients in Puffing Billy Railways, RSPCA Victoria and  ChildFund Australia. This involvement showcases his commitment to making a difference in the community and utilising his skills to benefit charities and organisations that help others.
Qualifications play a crucial role in establishing credibility, and Matt possesses an impressive educational background. He holds a Bachelor of Business from Charles Sturt University and is a Certified CEO from The CEO Institute. He has also pursued a Diploma of High-Performance Leadership from Leadership Management Australia and is currently working towards becoming a Certified Board Director/Chair with AICD.
When working with Matthew Ryan & Associates, clients can expect a results-oriented approach. The team at MR & A encourages businesses to have a bias for action, utilise their data to their advantage, re-evaluate their greatest asset—their people—and embrace a change mindset to foster business growth. Matt and his team obsess over their clients, ensuring that projects are delivered to their exact requirements.
Matt and his company offer a valuable and comprehensive range of services to help clients navigate the new world of work. Through their virtual and interim executive services, they provide executive leadership, strategy, and oversight while saving clients time and money. Matt's extensive experience, strategic insights, and business acumen make him a trusted advisor for businesses across various industries. 
With Matthew Ryan & Associates by their side, companies can embrace digital transformation, mitigate risks, and achieve sustainable growth in today's dynamic business landscape.
To learn more about Matthew Ryan & Associates, visit their website, check out their YouTube channel, or connect with them on LinkedIn.