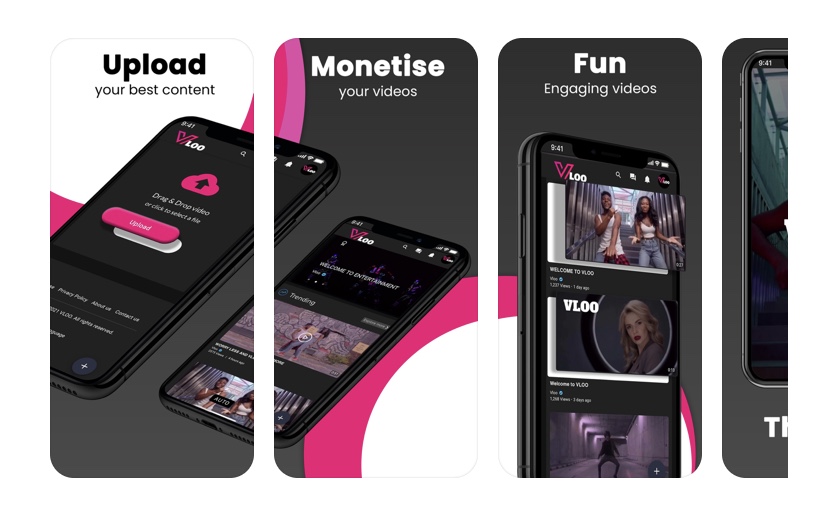 London, United Kingdom, 5th March 2021, ZEXPRWIRE The world is moving digital, you cannot afford to lose out on the great benefit of earning money much easier by just doing what you love. With social media platforms becoming even more competitive for new creatives and starts-ups, it can lead many more frustrated than ever trying to gain recognition.
A new social media platform has joined the variety of other popular platforms.that have launched many people to stardom and turned them into millionaires. The Vloo platform offers a host of features and categories, and it aims to help many more people become millionaires and achieve fame via their videos and content.
Offering a Variety of Options

The new Vloo platform hopes to make its own mark in this millionaire-making trend by giving aspiring influencers and content creators to achieve success on their platform. Vloo offers a host of options on its site, with a range of categories and features for those who want to post content on the platform.
One spokesperson for the new social media platform said, "We have already seen the huge successes that social media has created over recent years. Many people have become millionaires and made a name for themselves thanks to social media. At Vloo, we aim to provide another valuable platform for those who want to achieve success and make money online.
Vloo is another platform that will make this possible, which means that it can help to create more millionaires in the next three years.
This unique platform also makes it possible for people to buy specialized content, which then makes it easier for the creators of the content to make money. With the use of social media platforms having rocketed over the past few years, the new site is certain to attract many new aspiring content creators who want to monetize their creative talents and skills.

Created in the UK

The Vloo platform was created by Lady Paz Ampofo. She is a mental Heath advocate and is very passionate about raising employment for the youth. She added that in today's society, young people have become more creative than ever, and the Vloo platform would help them to more easily unleash this creativity.

The team at Vloo can be contacted by email on [email protected]
PR: [email protected]
Www.vloo.ws
Instagram : Vloo.app