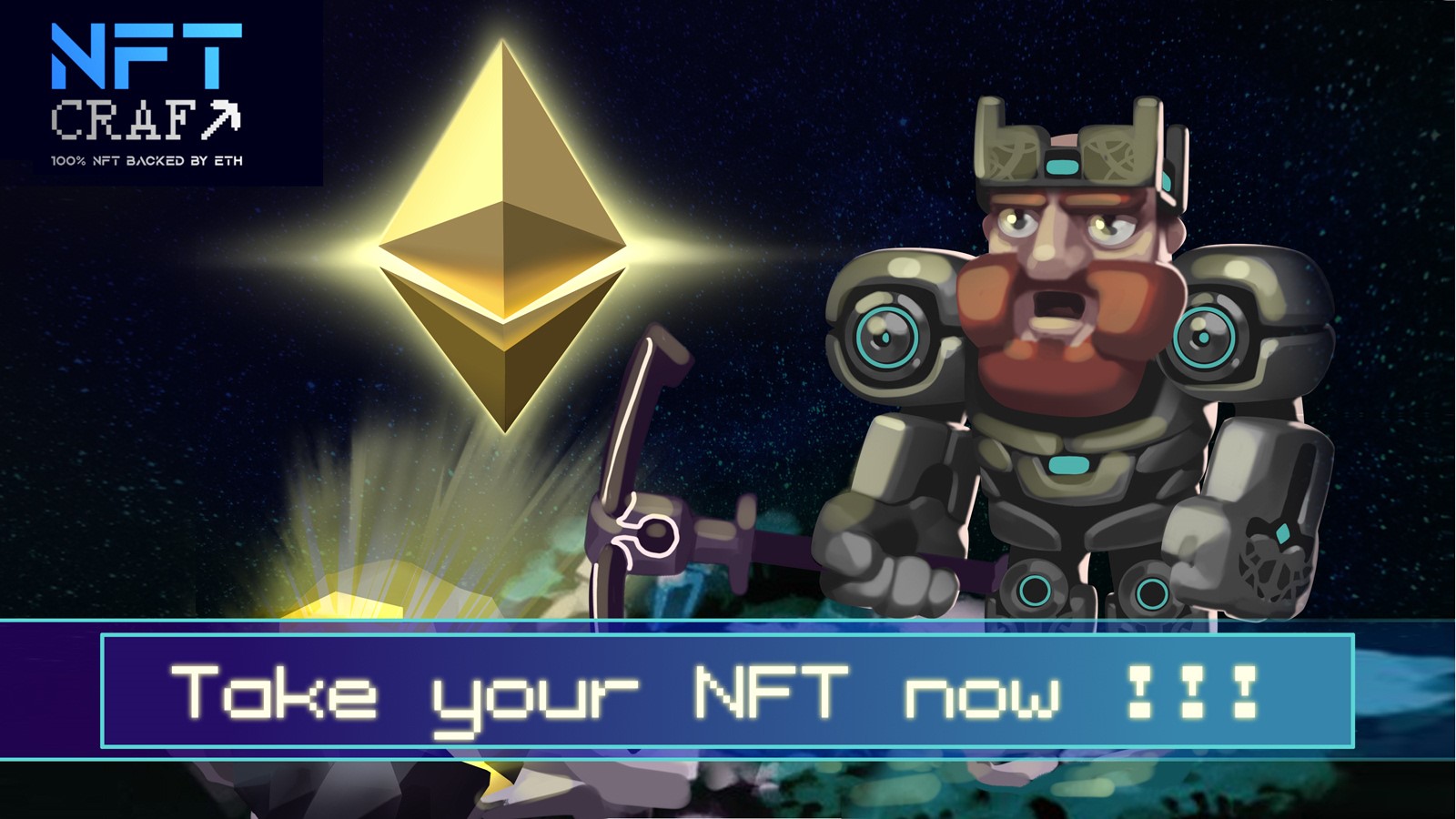 Tallinn, Estonia, 10th Dec 2021, ZEXPRWIRE, The Play-to-Earn genre is getting more and more popular, and every day more new games in this direction are released. NFTcraft is a project designed as an evolution of the famous Minecraft with the possibility of earning in cryptocurrency and its own metaverse.
NFTcraft is a Play-to-Earn game where players can mine in-game currency Radiant (RAD) which is tethered to $ETH. Demo version of the game, with Minecraft-like gameplay, is already available here https://app.nftcraft.game.
The game's plot: Players will have to become one of the Galaxy Dwarves, and extract the rare mineral Radiant (RAD) on the flying islands, in order to use it to get to the asteroid with the Neo-gold found there.
You need to have a NFT character of one of five rarity levels to begin the game. The rarer the character, the more effective he is at searching for Radiant. Also, each NFT character can be upgraded to have more power.
90% of funds from the initial sale of NFTs and 2% of funds from each resale are converted to $ETH and sent to a fund that is placed in projects such as AAVE, Compound, Venus, etc. The fund will open when $ETH reaches a certain price and then will be distributed to all players based on their share of the RAD loot.
All NFTs in the game has a value and can be sold or bought on the in-game NFT marketplace.
The alpha version of the NFTcraft game launched on Polygon blockchain on September 21, 2021. For now a free demo version of the game is already available at https://app.nftcraft.game.
Now the developers are actively attracting new users, with various contests and raffles:
Two times a week there are events for the NFTcraft players, who managed to get the most Radiant, the prizes are NFTs and real USDT
Everyone who filled the whitelist ( https://t.me/nftcraftevent_bot ) and completed the quest will win 1 of 900 NFT dwarves
The NFT dwarves pre-sale with 30% discount is open and available at https://app.nftcraft.game
If you are interested in this project, you can learn more about it on the official resources:
Website: https://nftcraft.game/
Telegram Channel: https://t.me/NFTcraft
Telegram Chat: https://t.me/NFTcraftEN
Discord: https://discord.gg/RqepYZWpk6
Twitter: https://twitter.com/NFTcraft_game
Medium: https://medium.com/@NFTcraft