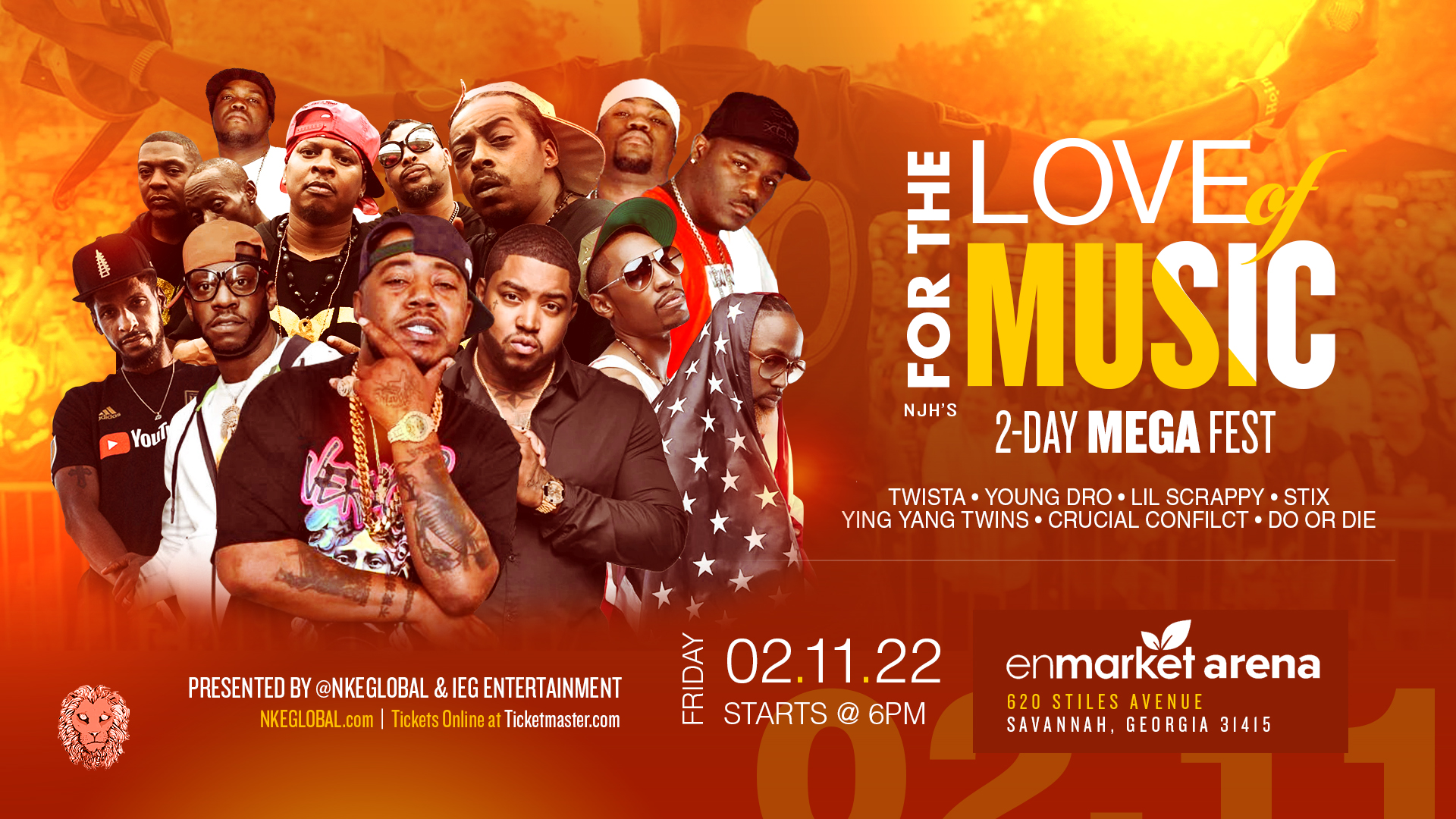 Savannah, GA, 4th Jan 2022, ZEXPRWIRE, HJH's For the Love of Hip Hop & R&B Mega Festival Announces two Days of Live Music @The Enmarket Arena Concert on February 11th & 12th, 2022. Event will feature two days of performances: February 11th Artist Roster: Twista, Crucial Conflict, Doe Or Die, Young Dro, Ying Yang Twins & More to be added. February 12th Artist Roster: Switch, Ruff Endz, Men & Large, Glenn Jones.
The Notes, Jokes, and Hope Festival and Concert annual series 2022 (Feb 11-12) kickoff will be in its new home the beautiful and historic city of Savannah, GA at the all new EnMarket Arena. NJH's FOR THE LOVE of MUSIC 2 Day MegaFest will be the Hope week key event. We are excited to bring gold and platinum international selling artists for not only two amazing days of live music but we invite the public to join us for our 1st annual Valentine's Day Weekend Love-Hope Celebrity Bowling event (beginning February 10-12). "Festival nights hosted by Savannah's favorite Comedian Brian Clay".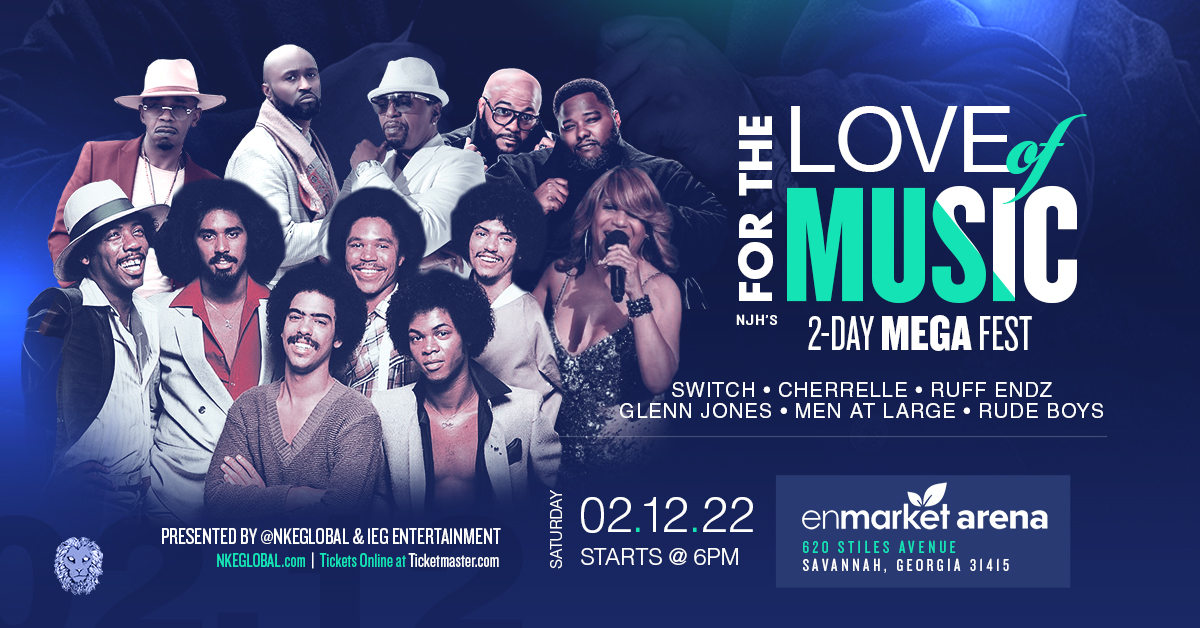 We have teamed nationally with the THINKWATTS FOUNDATION (ThinkwattsFoundation.org) for a food drive, children's room makeover, and NKE Thinks Financial Literacy and Investment initiative. Think Watts Founder and platinum selling writer, producer and artist, Stix and LA's EJ the DJ will have a special performance bringing Los Angeles' sound to Savannah's shoreline and giving to the area's citizens. NKE GLOBAL and Insider Entertainment will also introduce their companies first collaboration to find an area high school junior or senior to intern as Junior Concert Promoters showing them the behind-the-scenes phases of concert promotions and build out. We will be announcing other information via social media (@nkeglobal) and nkeglobal.com that will be part of our instant give back policy.
Additional information can be found on the Ticketmaster website and activities information will be found on nkeglobal.com and all social media updates at @nkeglobal.
AC COTTON
@NKEGLOBAL
NKEGLOBAL.COM
Let your LUCK be the smallest reasons for your victory
https://www.enmarketarena.com/event-details/for-the-love-of-hip-hop-mega-concert
https://www.enmarketarena.com/event-details/for-the-love-of-r-b-mega-concert
https://www.groupon.com/deals/gl-for-the-love-of-music-mega-fest-enmarket-arena-savannah-ga-2022?deal_option=8c36cb89-3286-40f8-a1c7-96a2a6b57bfc
https://www.eventbrite.com/e/212069604897
MEDIA CONTACT
Company Name:-NKEGLOBAL
Email:-[email protected]
Company Website:-https://nkeglobal.com