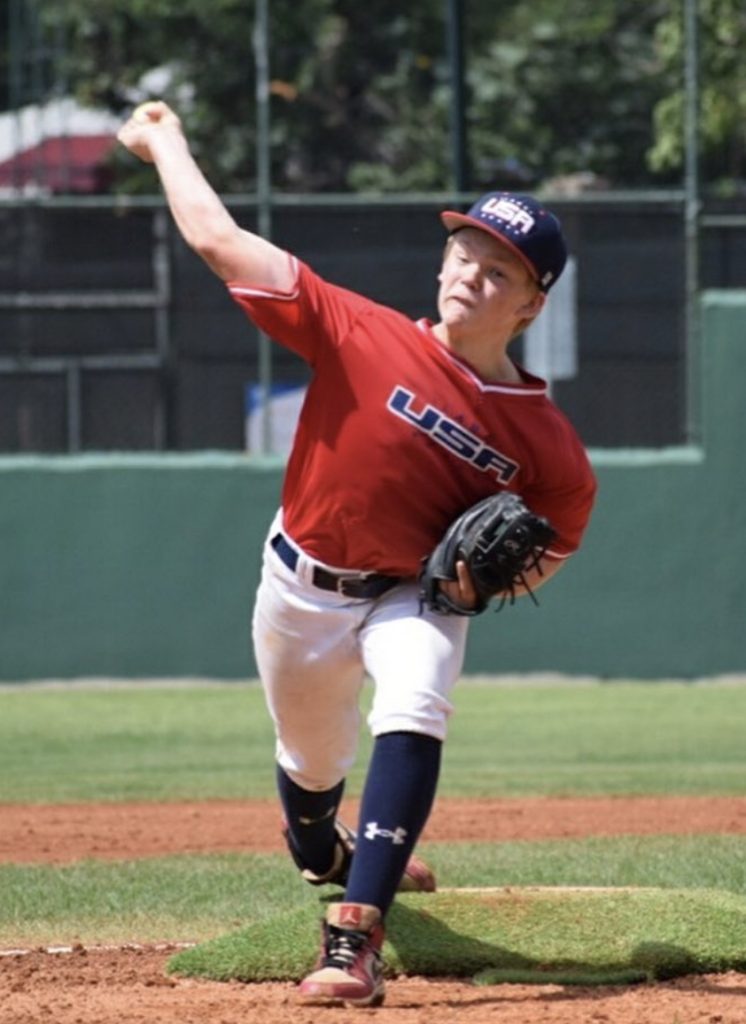 Dallas, Texas, 23rd Nov 2021, ZEXPRWIRE, With each passing year, a new crop of players look to take the baseball world by storm and start to turn up on collegiate and professional radars.  Not every kid gets a chance to play at the collegiate level based on their high school experience or their physical limitations.  Certain players, however, shine at an early age before they reach high school and start having people look at them for their athletic prowess on the baseball diamond.
One of the kids that could become a household name someday is Oliver Minyard out of Dallas, Texas. Minyard is a catcher and a pitcher for his team and is shaping into a potential star prospect when it gets closer to 2026 when he's 18. Anyone who has seen Oliver play will say that's he's an impressive prospect who will only grow with age and physical maturation.
As for being a catcher, he's shown the ability to throw out runners looking to steal second. This ability is essential for the life of a player behind the plate. As a pitcher, limiting hits and preventing baserunners is where he excels. Being able to handle pitching responsibilities and call a game behind the plate shows how gifted an athlete Oliver Minyard is on the diamond.
As a hitter, Minyard has shown the ability to hit the long ball. A compact swing with plenty of juice is what makes Oliver Minyard such an intriguing prospect. The ability to hit the ball over the fence is impressive given the fact that he's still young and will fill out with age. Spraying the ball all over the field makes it hard for the opposing pitchers to figure Oliver out. His phenomenal approach at the plate coupled with a short, compact swing makes him a threat any time he's at the dish.
Oliver Minyard is garnering plenty of attention and recently received an invitation for the Power Showcase in Miami, Florida.  Only elite prospects get a chance to show off their talents at an event like this.  Oliver Minyard's work ethic and passion for the game have made him a player to watch as he approaches high school.  Whatever team he plays for will be getting a player who could one day make an impact at the collegiate level with MLB aspirations.
Media Contacts
Primo Stone
[email protected]
214-216-6169
Dallas, Texas