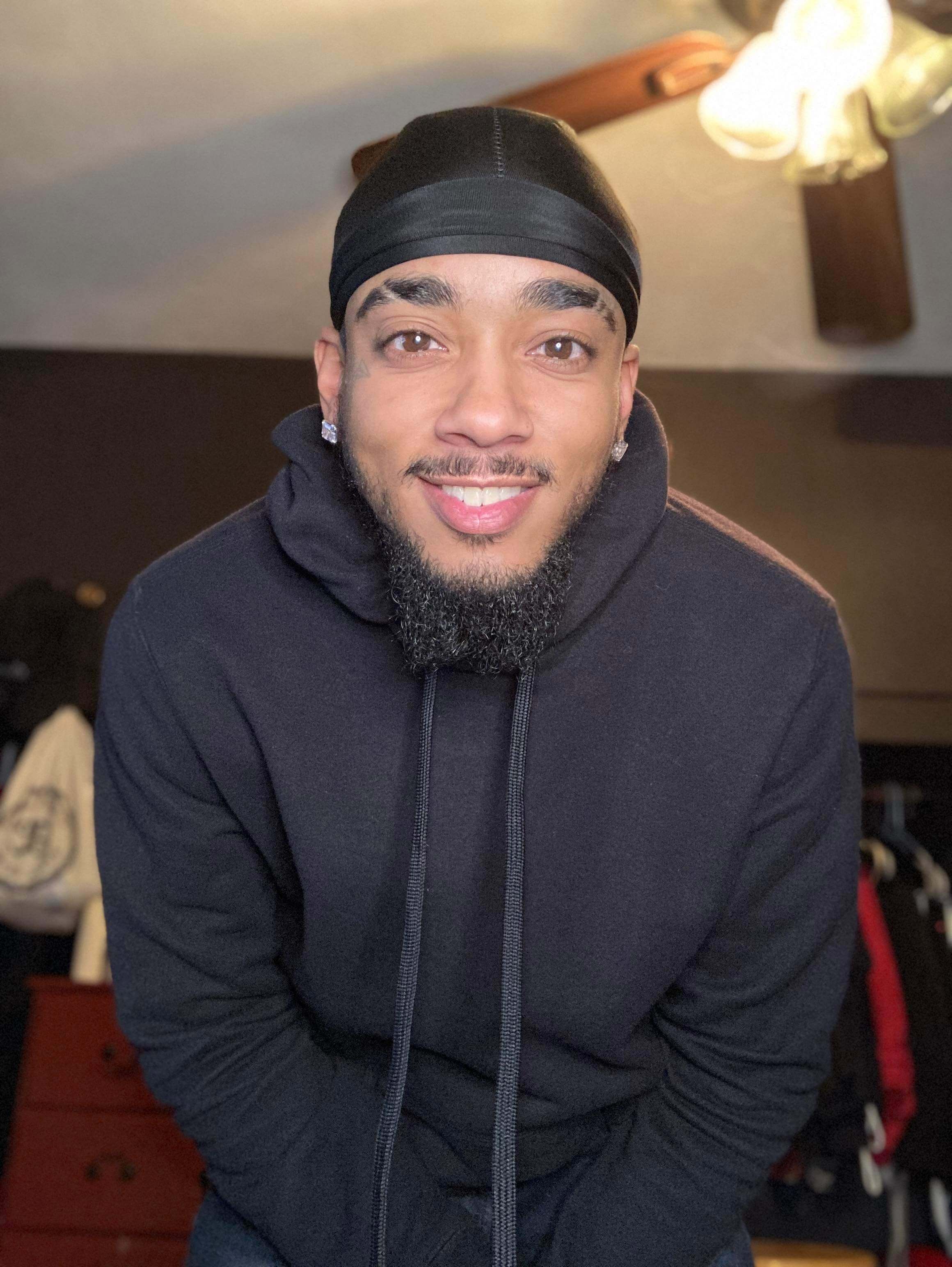 Des Moines, Iowa, 7th Jan 2022, ZEXPRWIRE, Ontario Phoenix also known as Phoenix Balmain has lived in many places such as Los Angeles California, Las Vegas Nevada, Phoenix Arizona with his hometown being Des Moines Iowa also where he currently resides.
He was born from the Clark family a very well known family for crime, drugs and murder in Des Moines Iowa. His great uncle Alf Freddie Clark who is currently serving life with no parole wrote a book about his family called "Satans Mask" which has sold over millions of dollars in copies! If you want to learn more about him and his family I would definitely take a dive into that book!
Then was also born from the Lashley family his moms side. His mom was a single mother of 2 to him and his little brother Tavion.
Growing up Ontario's mom had to work as a stripper/dancer to get by as a single mom. It was hard but she worked hard to make sure him and his little brother had what they needed!
His dad was incarcerated for the majority of his childhood. He wasn't released until Ontario was 18 years old!
With him being transman he went through a lot of struggles and received a lot of hate and judgement growing up. Even after enduring all of it he kept pushing to reach his goals and get closer to his dreams of having a successful music career as a pop rap/hip hop/ artist.
Artist Who Inspired Him are Biggie Smalls, Nipsey Hussle, Drake, Bryson Tiller, Gucci Mane, J Cole, Hopsin, Durk & many more! He also has major features with K Camp, Kirko Bangz & new one recently with Mak Sauce called "RedRoad (FinBall) also featured on his newest album "Think It's A Game" now available on all music platforms! He also has a song on the album called "I Pray" that is definitely dope radio play!
He's opened up for Twisted Insane, Da Mafia Six, Twista, Lil Wyte and more as well!
With his music in rotation on a few radio stations in states such as Chicago, Atlanta, Dallas and NYC and some of his music being played in different clubs.. There is now word that he is planning a mini tour for 2022!
Ontario Phoenix is much more than an music artist or "rapper" though. He has multiple clothing lines out such as Money Krazy Clothing, Guap Loco Clothing, Join The Wave Or Drown In It Clothing, his label Show No Fear Entertainment (SNF) Clothing and we've heard he has 4 new clothing lines currently in the works!
He also is a talented tattoo artist! He started free hand tatting in 2012. Since then he has worked his way up and perfected his craft! He also has a Facebook tattoo business page called Fearless Tattoos! That is where he has photos of work on his past clients.
But he doesn't stop there! He also is a boxer and does side mechanic work for extra money. OntarioPhoenix is a man of many talents and is a very gifted individual!
Ontario Phoenix aka Phoenix Balmain is also known in the LBGT community and competes and walks in ballroom. He is apart of The Haus Of Balmain, who was recently on the show Legendary aired on HBO Max! With Megan Thee Stallion as one of the judges. Season 1 The Haus Of Balmain won $100,000!!
Ontario Phoenix travels to different states to compete in balls against others. His category is transman realness! YES he is transman, and his goal is to be the first transman to blow up in the music industry!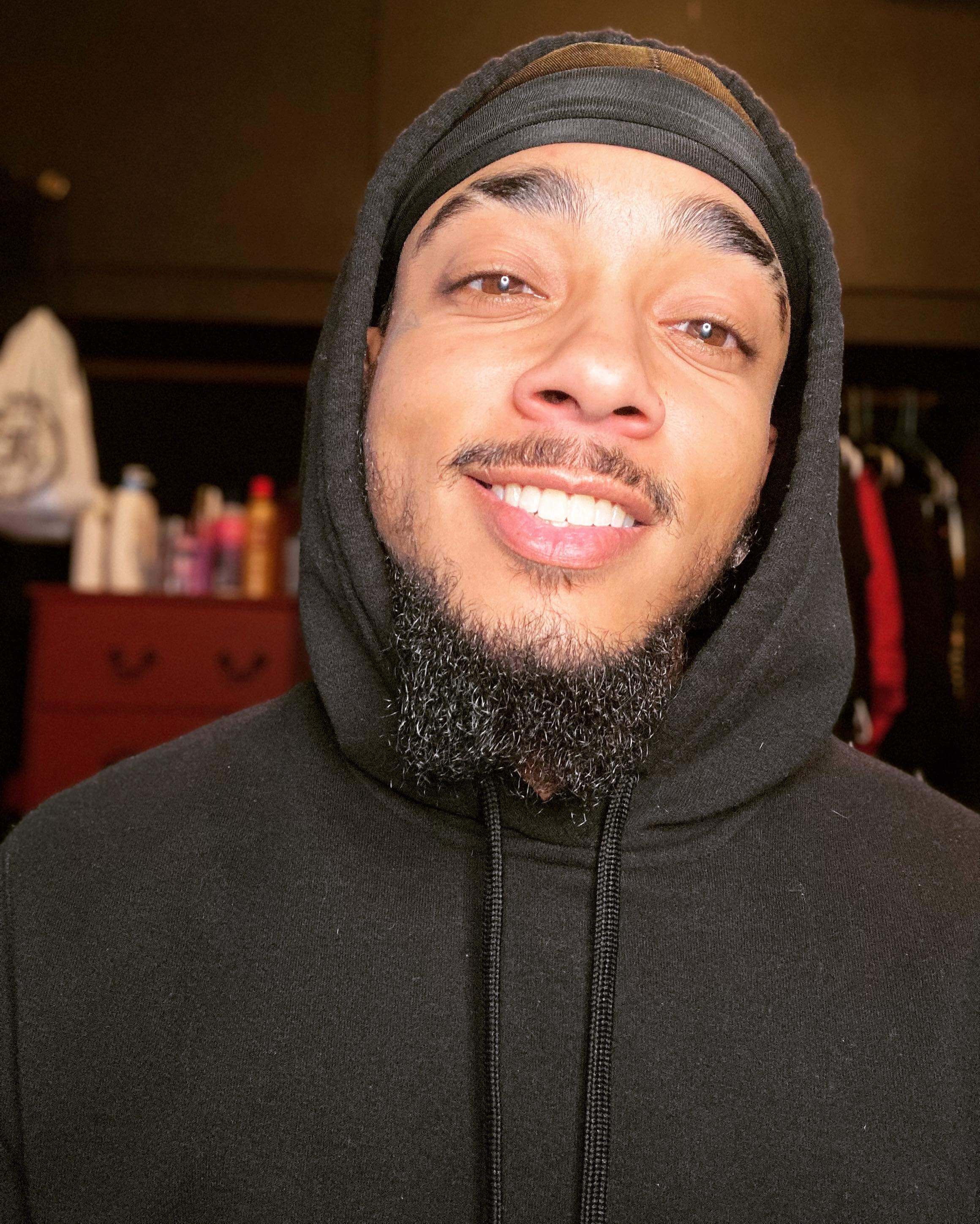 At first he started doing music with his older cousin. He was also the one who mentored him in the beginning and helped him learn more about music. Once him and his cousin had a falling out he was growing into his own person & growing his own character.
After that he decided to put together a rap group called the 400 Boiz which included his brother Amos (EZ Flexx) and his cousins Rell (Relli Rell) & Qadry (QC Da Kid) They took the city of Des Moines by storm when they started performing at The Krazee Kafe & The Marquees! Eventually he was the only one doing music when the rest of his family started working full time jobs and started families.
He then tried to sign with a few different music labels which he learned a lot from but ended growing and learning he wanted to be his own boss and run his own music label.
Ontario Phoenix then created and started Show No Fear Entertainment which is now CEO of! His music label SNF Ent. was LLCd in 2014!
Once he started his label he had multiple artists in and outside his city that signed to SNF!
Currently the SNF team includes Ontario Phoenix(CEO), Lady Phoenix (CEOs Wife) Skinny Bambino (VP), Jazzy Flo (Graphic Designer), Managers Sonia Brown & Timothy Williams & all his fans and supporters!
Ontario Phoenix has 100's of blogs, major blogs and major news blogs plus magazine articles and more!
Everybody make sure to stay tapped in with him on all social media's his new website will be available soon! Which includes merch links, music links, fan club memberships and more!
He is definitely next up, from his versatile music, variety of clothing lines, many talents & currently going viral on Spotify! I promise you want to check him out now and be one of the first to become a fan of this rising star!
Contact details
https://open.spotify.com/artist/7nw2Qgl4CIWTPYN8oNhuQK?si=z_MgVn2JRJKj9f_CLNQT-w
https://instagram.com/ontariophoenix?utm_medium=copy_link
https://m.facebook.com/ontariophoenix/