Open future of remote psychotherapy: The way how people consumed psychotherapy during COVID-19 times changed, but the quantity didn't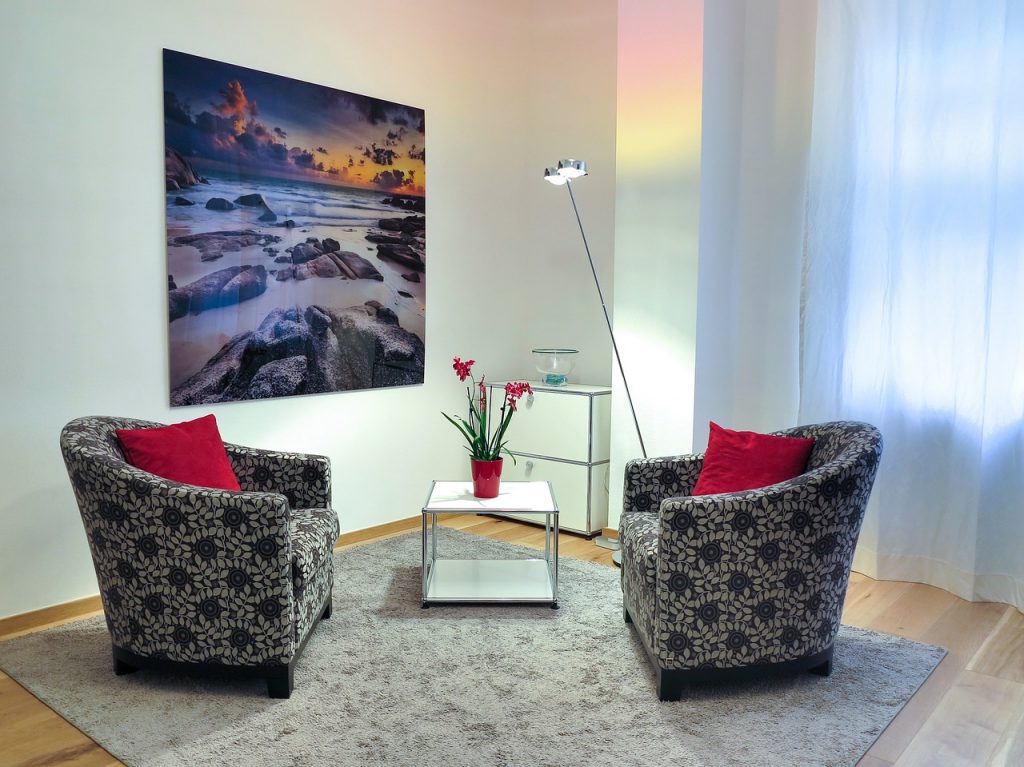 Olomouc, Czech Republic, October 7 2020, ZEXPRWIRE, Given the general increase in mental health problems during COVID-19, the provision of mental health care during and after the COVID-19 pandemic is of utmost significance. Therefore, it is important to improve the delivery of remote psychotherapy to enable professional healthcare while reducing the risk of spread of COVID-19 during psychotherapy in personal contact. Throughout the height of the spring COVID-19 pandemic did the german psychotherapists treat on average 24,38 patients weekly (compared to the average 21,79 before the pandemic). This was possible also thanks to use of digital technologies.
Researchers from OUSHI (part of Palacky University Olomouc), Danube University Krems and Catholic University of Eichstätt-Ingolstadt surveyed psychotherapists in Czech Republic, Germany and Slovak Republic just after the lockdown measures reacting to COVID-19 pandemic were lifted. They asked them about the level of fear of being infected during the in-person psychotherapy and changes in the provision of psychotherapy in personal contact, via telephone and via Internet during the pandemic.
The study surveyed more than 330 certified psychotherapists active in Czech Republic, Germany and Slovak Republic. The results show that psychotherapists in Central Europe treated fewer patients in personal contact and increased the use of remote psychotherapy (phone or video calls) during the COVID-19 pandemic. Surprisingly the overall mass of patients treated didn't change in the researched region even when psychotherapists were confronted with major changes in the way psychotherapy was provided. This result gives us confidence for psychotherapy to maintain its role and function even in the heights of the epidemics. The population is in higher need of timely mental health care during and after the outbreak after all.
Fear of COVID-19 infection differed significantly among countries and between men and women. The results showed highest fear in SK psychotherapists (M = 61.17), followed by CZ (M = 51.20) and DE (M = 28.89). Fear to become infected with COVID-19 during person-to-person psychotherapy was rated on a slider ranging from 0 ("not at all") to 100 ("extreme"). Overall female psychotherapists reported higher fear of COVID-19 infection during psychotherapy in personal contact (M = 47.21) than male psychotherapists (M = 39.29). Differences with respect to fear of COVID-19 infection cannot be explained by higher infection rates in SK and CZ compared to DE. Although speculative, it would be interesting to examine whether differences in media reports about COVID-19 are responsible for differences in fear of infection ratings between countries.
The study offers a view into factors impacting the provision and accessibility of psychotherapy during crisis across the three researched countries. German psychotherapists showed the lowest decrease in the provision of psychotherapy in personal contact. That can be connected to the lowest recorded level of fear among them and also the highest average age bound to possible conservativity. Female psychotherapists showed a stronger decrease in the number of patients treated in personal contact compared to their male colleagues. Female psychotherapists feared the infection more than their male counterparts, so it could be the motivator for their behavioral change. Interesting find is that the overall provision of psychotherapy in Slovakia decreased. The reason could be that the health insurance companies established the remote psychotherapy in very limited manner, so the psychotherapists didn't have a reasonable way how to provide their services online.
"Overall, it is possible that the responses to this public health emergency might bring more than a temporary increase in remote psychotherapy. Since predictions about COVID-19 are largely unclear as of yet, the shift to remote psychotherapy might likely be a longer-term solution of how to continue with mental health care at a safe distance. Some observers already expect that the current COVID-19 crisis might lead to a robust shift in the provision of psychotherapy towards digital therapies in the near future. In many countries around the world, including CZ, DE and SK, the outbreak of the COVID-19 pandemic hastened the overcoming of barriers by psychotherapists vis-à-vis remote psychotherapy and seems to be a strong catalyst for the implementation of remote psychotherapy in outpatient psychotherapy," says Elke Humer from Danube University Krems, the first author of the study.
About OUSHI:
OLOMOUC UNIVERZITY SOCIAL HEALTH INSTITUTE (OUSHI) focuses on national and international research of psychological, social and spiritual determinants of health, epidemiology and public health. At OUSHI we also educate students and young scholars, provide supervising activities, train supervisors, and provide counseling services for academics, students and other people in the areas of health psychology and phenomenology of health.
CONTACT:
John Hemingway
[email protected]
www.sciencecom-agency.com