Protect Your Business with Stark Security's own CCTV Video Surveillance System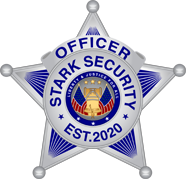 Chicago, IL, 28th December 2022, ZEXPRWIRE, One of Chicago's top security and surveillance firms is Stark Security. They have created some of the most advanced security systems in the past and have experienced 27 years. CCTV security system is dedicated to offering the most cutting-edge, best-quality security goods and services to organizations, businesses, sectors, and homes. Call Stark Security in Chicago, Illinois, or visit their website at https://starksecurityinc.com/ if you or someone you know could benefit from having advanced protection over your valuables.
Stark Security's owners have changed prices to meet customer needs better while considering the economy's state. They have made it accessible to everyone. Businesses have benefited greatly from flexible payment options and working within their budgets to get the security measures required for their valuables.
CCTV security surveillance systems services are Burglar & Fire Alarms, Professionally Installed Surveillance Systems, and Security Surveillance Systems Provides Peace of mind, Homeowner Security, Protection against Vandalism, Protection against Shoplifting, and Employee Theft.
If you're in Chicago, the professionals at Security Surveillance Systems can lend a helping hand. CCTV can always provide on-site surveillance, whether it's for a home, a small business, or a large corporation. To create a safer world for you, all it takes is a phone call. For a free estimate right away, call 312-675-4390
Please call, visit or check out the website for a free consultation.