Rediff's Ajit Balakrishnan Launches Lemon Yellow LLP's New Website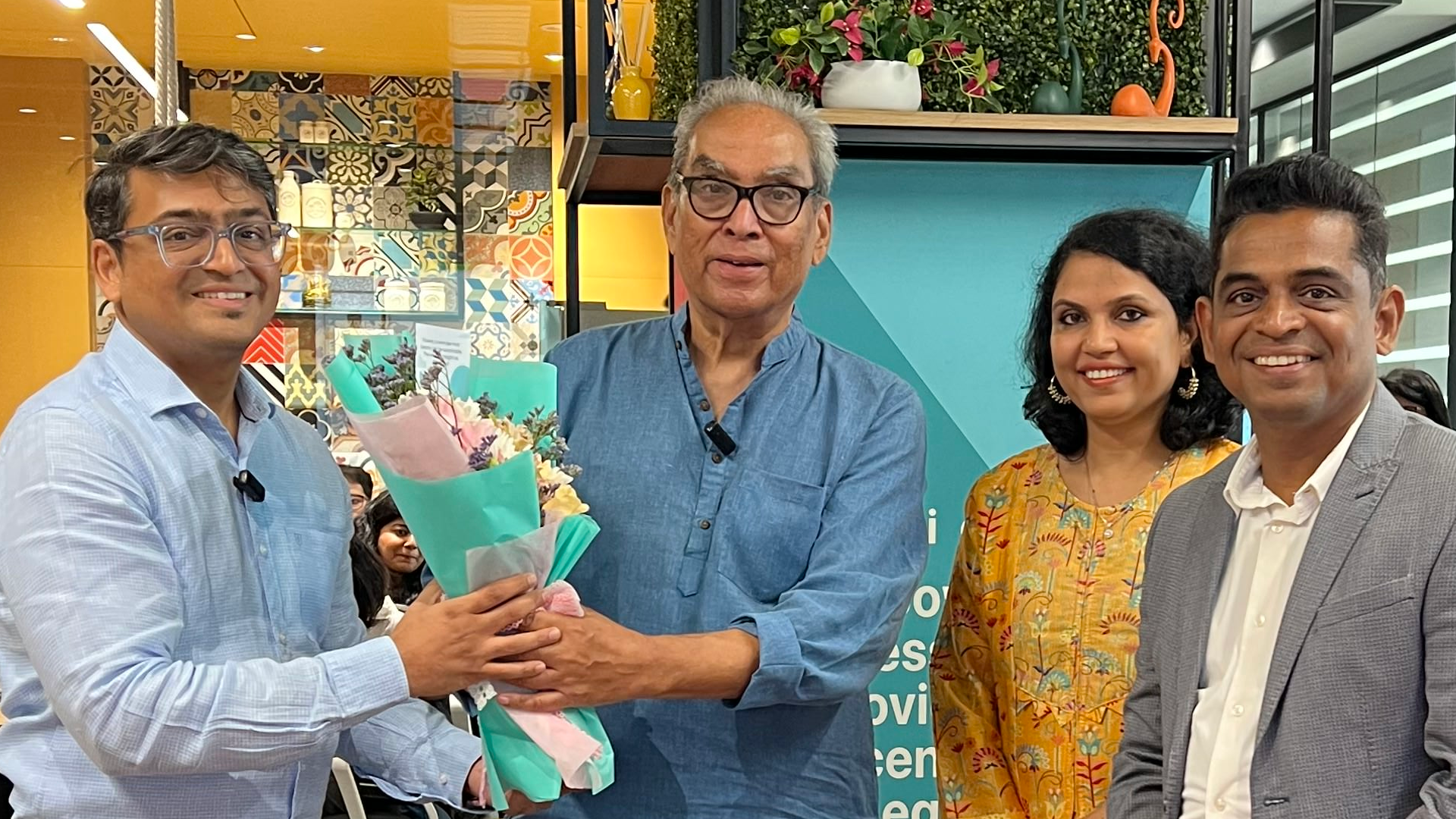 Thane, Maharashtra, 19th April 2023, ZEX PR WIRE, "When a new technology comes, keep your eyes & ears open. When you look at the current evolution we are all going through, the internet revolution, it's huge. Especially the recent excitement about natural processing language (NLP), like ChatGPT…it will create a lot of positives and a lot of negatives. Since all of you are designers, think creatively. The very basic designs that art schools teach you, soon an equivalent of ChatGPT will do it. You always have to push your innovation limits. Tools like ChatGPT will make the routine jobs doable by algorithm, so you can concentrate on the really breakthrough ideas."
These are the golden words of advice, spoken by the digital pioneer of India Mr. Ajit Balakrishnan, the Founder & CEO of Rediff.com. He recently launched Lemon Yellow LLP's, a UI UX design agency based out of India, new website. Termed by Clutch as one of India's top design agencies in 2022, Lemon Yellow's new website is a representation of the agency's values and offerings.
Mr. Balakrishnan has been an integral inspiration behind Lemon Yellow's growth. Amit Bhambere, Lemon Yellow's Co-founder & Head of Design, worked under Mr. Balakrishnan's mentorship close to a decade. Rediff was also one of the first clients when Sameer Bhambere, Lemon Yellow's Founder & Chief Visionary Officer, started the company. Directly or indirectly, Rediff has played a salient role in Lemon Yellow's growth & success.
Mr. Balakrishnan founded Rediff at an age where most of us did not know what .com was. And the impact and success of Rediff today needs no description. From email IDs to Moneywise, the first of its kind, Rediff has come a long way. It was a carefully crafted decision to introduce Lemon Yellow's new website to the world by Mr. Balakrishnan, the man who introduced digital to India.
Amit Bhambere, Head of Design at Lemon Yellow, has been directly influenced by Mr. Balakrishanan's prowess in his years at Rediff. "My professional journey kickstarted at Rediff, and it was packed with learning experiences and a treasure of knowledge. It taught me the most important lesson on how to be a leader. At Lemon Yellow, we hold an attitude of gratitude which encourages us to be grateful towards one and all. Mr. Balakrishnan's presence at the launch of our new website, Lemon Yellow 2.0, was a much needed tribute to the mentor he was to me. Life has come full circle. And I am truly grateful for the turns it has taken to bring us here," says Amit Bhambere.
What the agency calls LY 2.0, Lemon Yellow's new website is a delightful story that not only showcases the agency's prowess in the world of experience design but also the unique culture it is trying to build. It's a detailed and exciting peek into the world of Lemon Yellow.
For additional information and business inquiries, please contact: https://www.lemonyellow.design/